When to Get Haircut for Different Hair Types and Best Hair Accessories for Each
Did you ever wonder after how much time you need to get a haircut? If you never did, you are not alone. Majority of the women decide this when they feel that the length is getting a nit annoying, or when they want to wear a new hair cut for some occasion. Not only this, women also tend to ignore their hair type when purchasing hair accessories.
If you are also one of them you will not be doing this after reading the blog to the end. Because, in this blog we have not only revealed when should you be getting a haircut but also some hair accessories that are ideal for that hair type.
So, read on.
How often do you really need a haircut?
It is a common observation that where some people get their hair cut after every few weeks, others can wait over a year. Thus, ladies often believe on their own liking and disliking instead of experts' advice. And when it comes to experts, they are of the view that in order to make your hair healthier, stronger, and longer, you need to get them cut on a regular basis in general.
It is because your hair are made of keratinized protein which is a natural living byproduct and thus they can show signs of wear and tear with the passage of time. Therefore, it is crucial to get a haircut regularly. However, there are some general factors that can serve as a guideline in deciding whether to enlengthen or shorten your timeline of getting haircuts.
So, how often you should trim your hair for hair growth?
If you want to grow your hair fast, cut them every 5-8 weeks. It sounds illogical, right? Well, the frequently you cut your hair, the fester they will grow, believe it or not. Basically, this way you avoid your hair getting split ends. Because when the split climbs up the hair, it ends up thinning of hair which ultimately results breakage. And the worst part is when a hair gets split, there is no way to repair it.  Result? The more drastic cut when you wait longer.
Moreover, using the wrong hair accessory can also end up damaging hair to a point of no return. For instance, if you use metallic hair accessories that have sharp edges, or a hair accessory that can give you nickel allergy, your hair can suffer a lot. Thus, the choice of hair accessory is equally important.
Warning Sign: How do you know when you need a haircut?
There are some signs that your hair might show when they want to give a signal that they need a cut.  These warnings mean that you have to get a haircut irrespective of your hair type, color of texture. Therefore, if you observe one or multiple following signs in your hair, know that it is time.
·        You observe split ends.
·        Your hair snag at the bottom and tangle easily.
·        You notice that the ends of your hair have a gummy or sticky texture.
·        The curl patterns of your hair losing or altering their shape.
·        Your hair start fraying particularly at the ends.
·        The split ends starting to travel up your hair shaft.
Pro Tip: The best solution is to get a hair cut before any of these signs show up.
Now, let's talk specifics. Yup, your hair type and when you should get a haircut.
When to trim if you have short hair?
Starting from short hair because they are often neglected as being short. If you want a short answer, "every 2-4 weeks." And for the longer part, cutting short hair every two to four weeks keep them more lively and tighter. Also, until 2-3 weeks, short hair still hold their shape and stature, however, by the start of fourth week, they give overgrown looks which you wouldn't want.
Best Hair Accessories for short hair
To make sure that your short hair are catered to perfectly, make sure you have some ideal hair accessories for short hair at your disposal. Some of them include:
This hair barrette is ideal to secure and decorate short hair with care and style. It is light weight, skin friendly and hypoallergenic and one of the ideal hair accessories for a successful business meeting.
Small hair accessories also help a great deal to accentuate short hair just like this small hair clip. It can instantly uplift whatever hairdo you chose to create with short hair thanks to its hand encrusted decoration with original Swarovski crystals and safe but secure grip. A must have for short haired who are looking for ideal bridal hair accessories for summer 2020.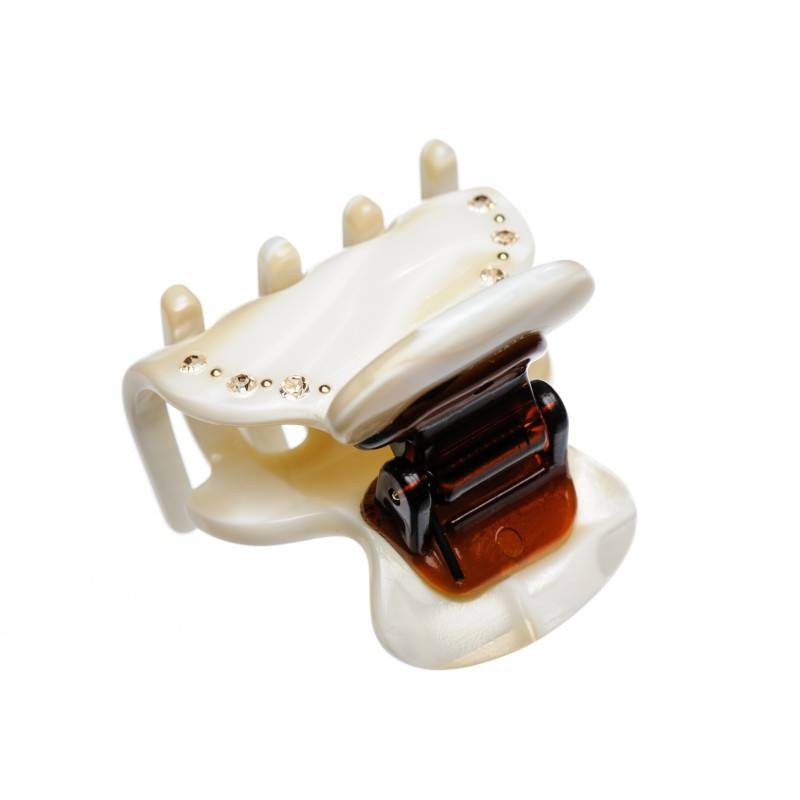 Many ladies with short hair love attending parties. If you are also one of them, this one of the cutest hair clips to rock a sweet look that might come handy. It is ideal if you have a knack for youthful colors or want to complement your outfit.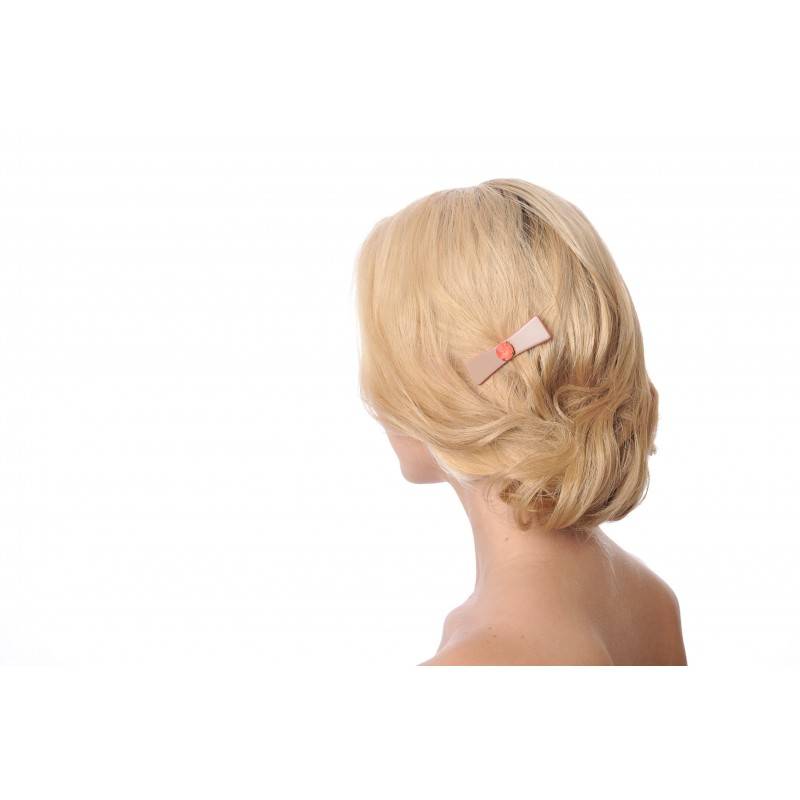 Although women with short hair think headbands are not for them. However, once they wear them, they fall in love and same is the case with this hair friendly headband. It belongs to the Ideal headbands for to create cute hairstyles and caters to the short hair in a very friendly manner. If you also think that you are falling short of options for your short hair, having this headband in your closet would not be a bad idea.
Women who know the utility of snap clips, know how they help embellishing and harnessing short hair. And when you have one of the best snap clips at your disposal, you have got to make use of it. This adorable snap hair clip which comes decorated with a giant original Swarovski crystal not only offers catching those annoying hair but also make them look absolutely amazing.
When to trim if you have mid-length hair?
Mid-length hair create many problems for ladies as they cannot figure out whether their hair are too long to be considered mid-length or too short. If your hair length is between your shoulders and elbows, you have mid-length hair and you need to know when to get them cut. : Here is your answer: every eight to twelve weeks. This will keep them in your desired shape and health with a steady growth rate.
Best Hair Accessories for mid-length hair
Mid-length hair a generally easy to secure and you can take help from following hair accessories for mid-length hair to do that.
If there is a perfect way to showcase your love for elegance then this hair barrette offers exactly that. The combination of pewter grey with a pleasing pair of original Swarovski crystals in raspberry makes things a lot more interesting for medium length hair. It is particularly one of the ideal hair accessories for women working form home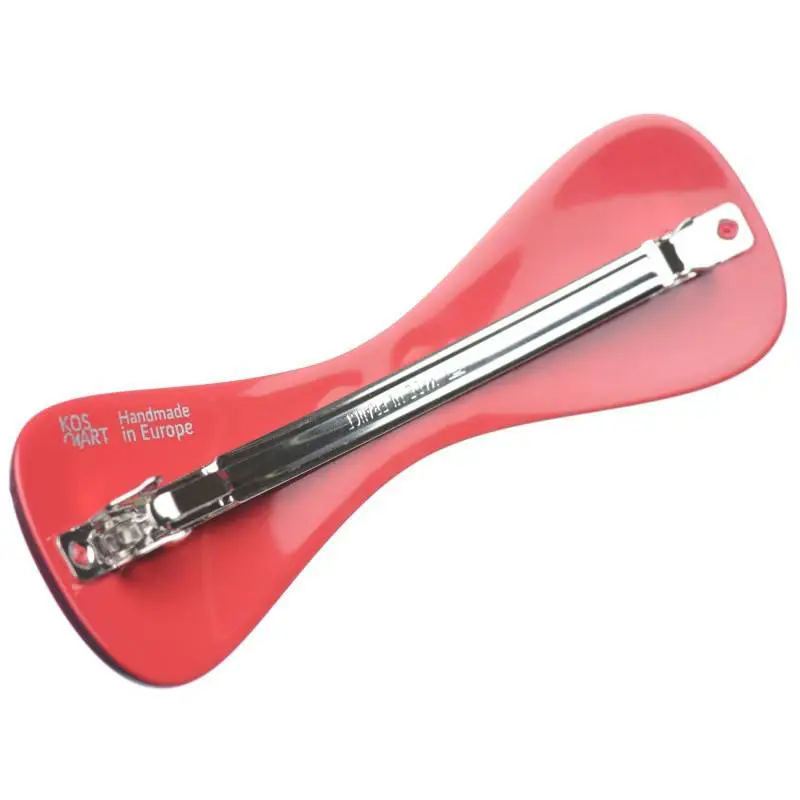 If you have medium length hair, you might face a problem while searching for ideal hair accessories for a job interview. However, with this hair clip in your beauty box, you will have this great burden off your shoulder instantly. Add to that the hair-friendly and skin-friendly properties of this hair jaw clip and you have an ideal hair accessory for mid-length hair for you.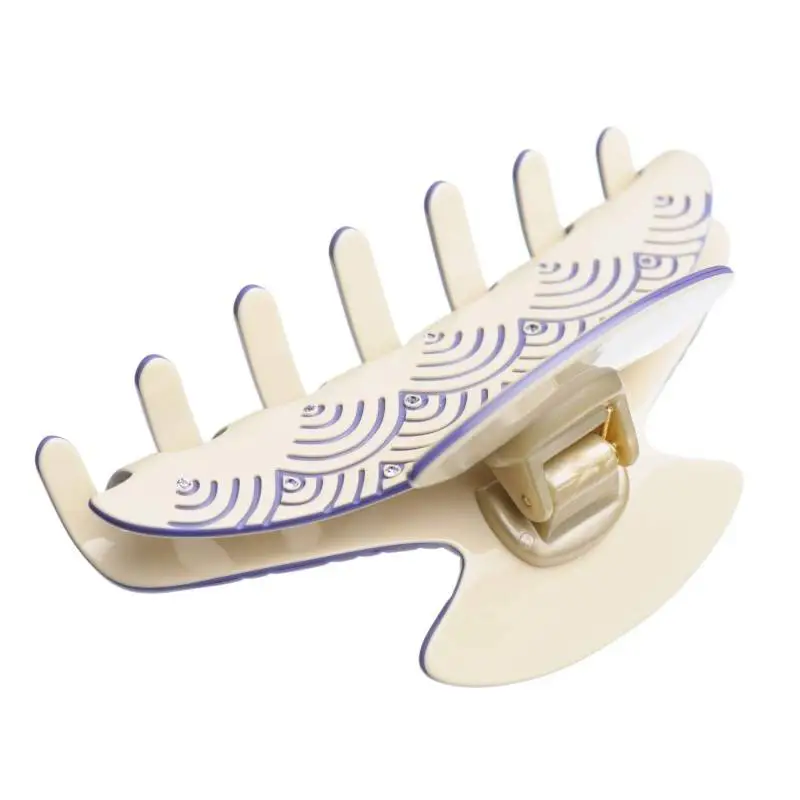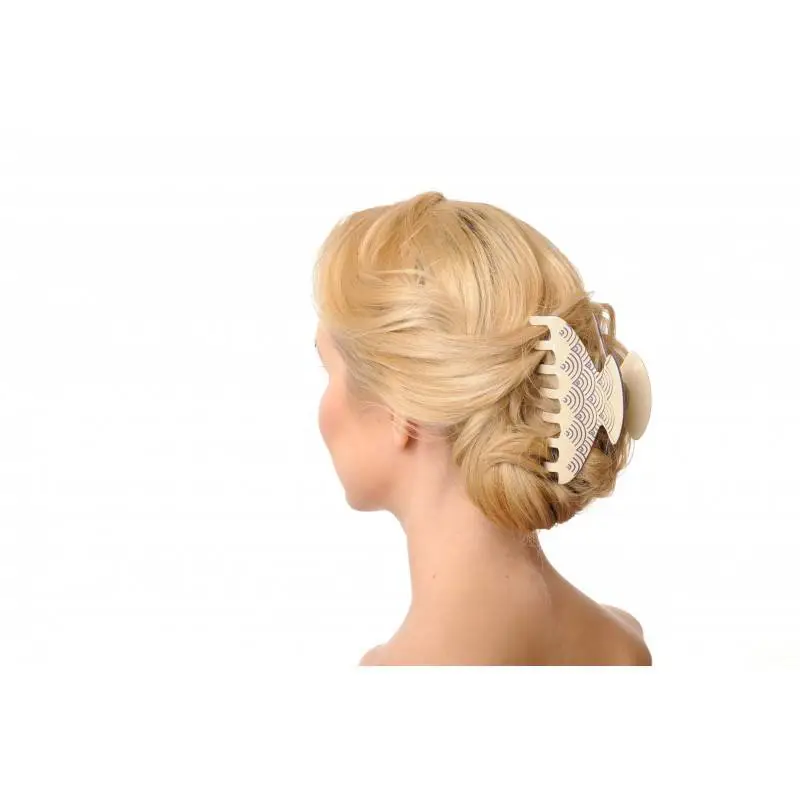 And when you are in a mood of decorating your mid-length hair for a casual occasion like a cocktail part, this hair clip is all you need. Having this hair jaw clip in your hair means you are not ready to compromise on neither your style nor your hairs' health. What are you waiting for?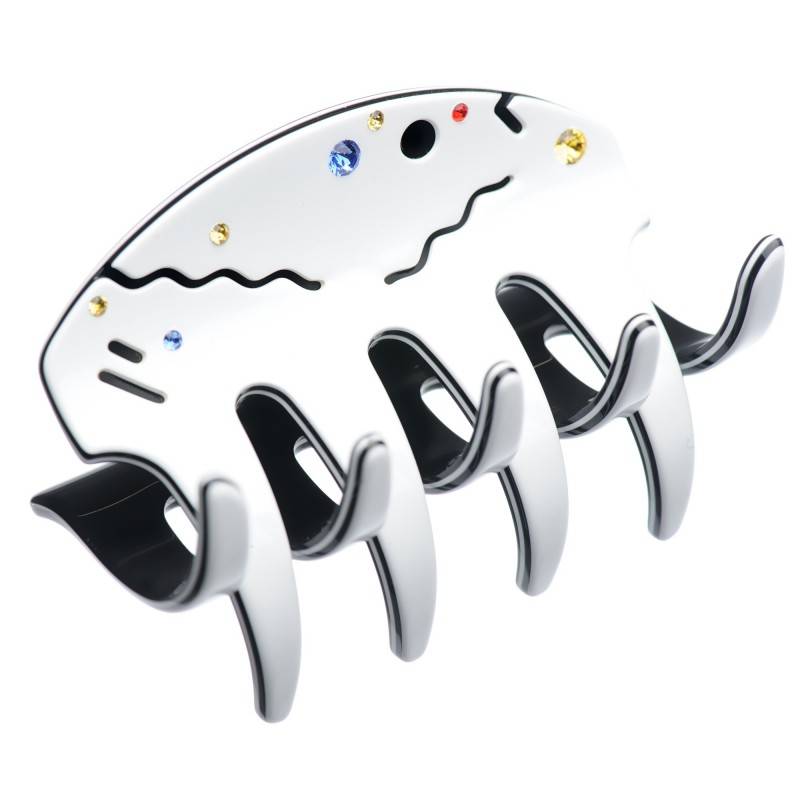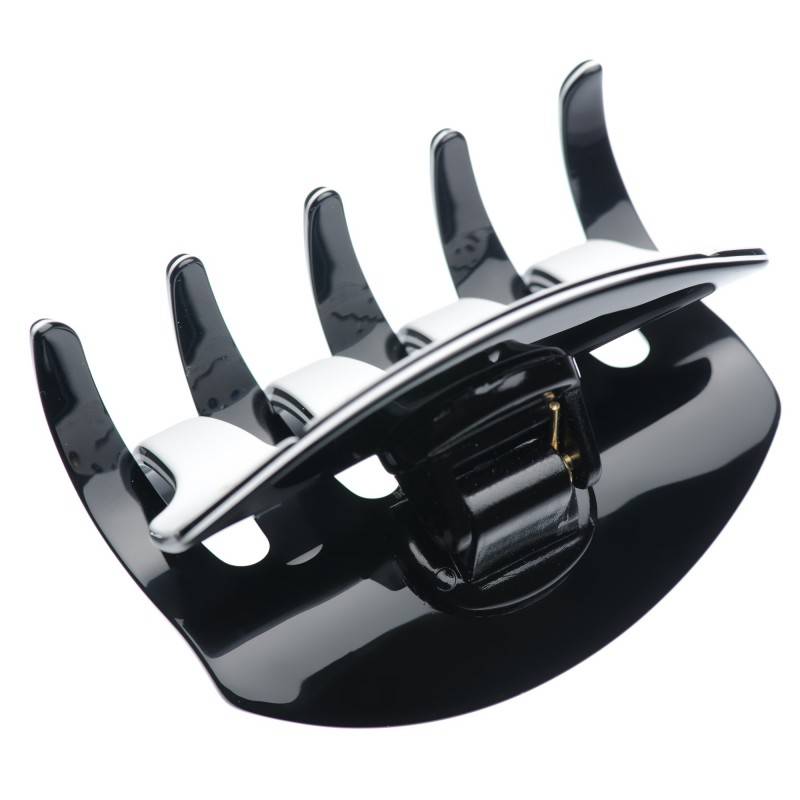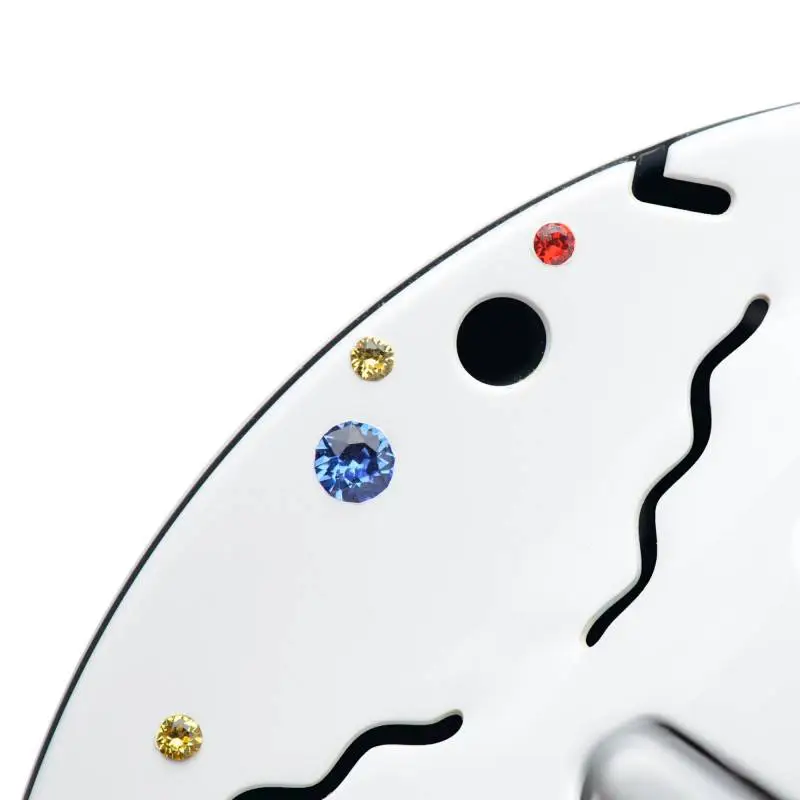 When the medium length hair get into 7th week of your last haircut, it is the perfect time to tie them into a ponytail. And for that, you will need a hair elastic and this hair elastic will be there to help you at that time. Decorated with a host of tiny Swarovski crystals and a skin friendly fiber to hold your hair, this hair elastic is one of our favorite decorative hair accessories. And in no time, it will be your favorite too. That's a given.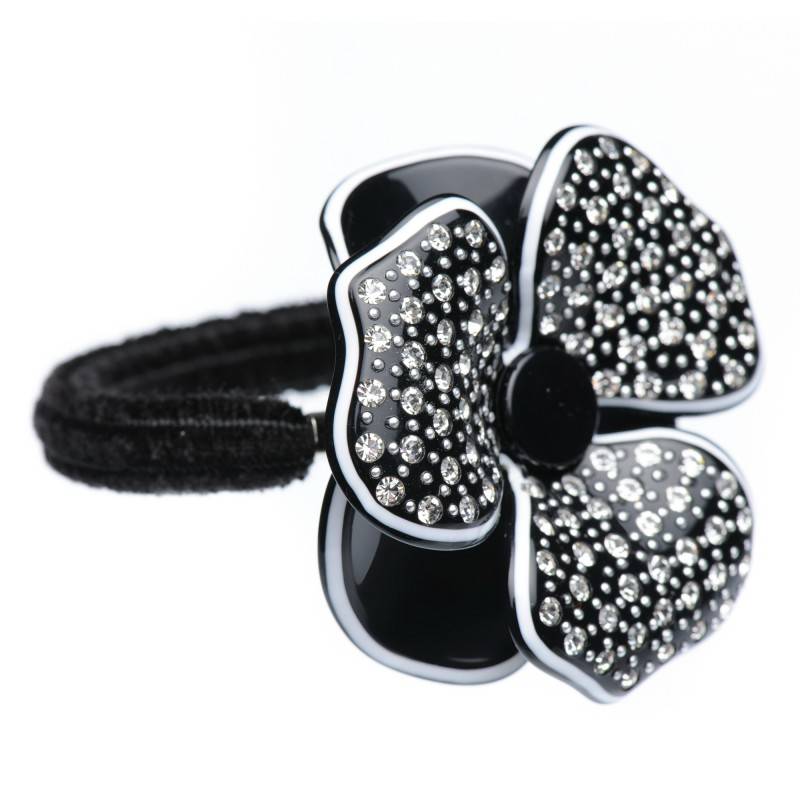 Having some ideal flower hair clips in your closet to handle you mid length hair is never a bad idea. This flower hair barrette will come in handy when you want to give your hair a new look without sacrificing your elegance standards. Therefore, get your hands on this skin-friendly hair barrette for medium length hair to expand your hairstyling options manifold.
When to trim if you have long hair?
Long hair ideal for many women, especially those who never had them. Since you want them long, you would not want to cut them as frequently as other hair lengths. Experts suggest that long hair deserve a haircut every 6 months. The best part about getting a haircut for long hair is that they require muss less maintenance as compared to shorter hair lengths. And rest assured that getting a haircut won't mean your long hair will become short. Instead they will grow even faster.
However, you need to proceed with caution. Although haircut for long hair are easy to handle, but long hair are also more likely to damage and breakage. Thus, you need to keep an eye on your hair for split hair. If you notice split hair, get a trim. Simple!
Best Hair Accessories for mid-length hair
Since long hair are not like just any other hair, you need to have some hair accessories that are specifically made for long hair.
Long hair let women live a smart look thus requiring sleek hair accessories to get the best out of them.  This hair barrette offers exactly that thanks to its skinny and elegant look. it is one of the ideal hair accessories for wedding that women with long hair must take advantage of. So, if you have long hair and want to take them to the next level, make this count.
If you want to make a bun out of your long hair then decorating it with this unique hair clip will put cherry on the top. The unusual design that comes in a glossy black look embellished with a tiny decoration ensures that your hairdo become an instant attraction. And that is exactly why it deserves to be in the collection of every women who loves long hair, including you.
Many ladies with long hair think that their long hair are not fit for formal occasions like workplace and business meetings as short to medium hair are usually considered a bit more formal. However, this hair barrette can turn the tables for you as it is one of the most formal hair barrettes that you can get your hands on. And the best part is that is a versatile hair that you can use it on all occasions.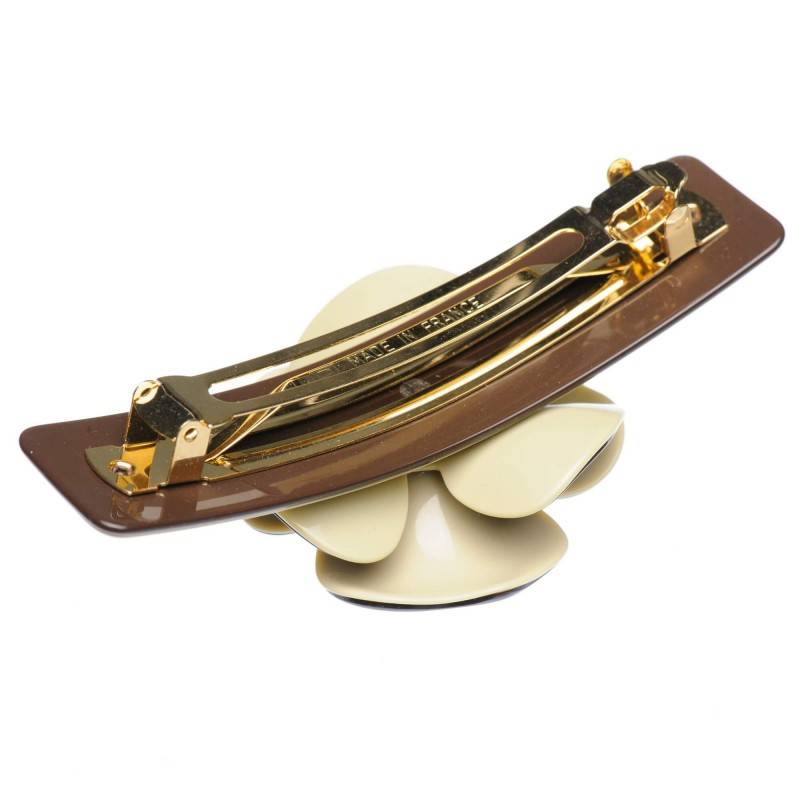 Alligator hair clips are great when it comes to making a statement and that is why women love them. That is why this one of the best inexpensive yet incredible alligator hair clips is suggested to secure long hair seamlessly. You can use this this clip both as a hair clip as well as a ponytail holder. In it its price, this skin friendly alligator hair clip is a pure bargain.
And if you want your hair to be as attractive on weekends as they look on weekdays, you ought to have this one of the ideal hair accessories for everyday wear. All you need to do is take a look at this hair jaw clip and you won't be able to resist purchasing it. The design, the texture, the skin friendly features, all these make this hair jaw clip a perfect candidate for a spot in your wardrobe.
When to Trim If You Have Thick Hair?
Among women, those having most issues with their hair are women with thick hair. It is because thick hair are mostly brittle, dry and prone to breakage. Moreover, it is difficult to find ideal hair products and hair accessories for thick hair. Therefore, when you get them trimmed matters a lot. Experts are of the view that contrary to the common beliefs, thick hair are forgiving, that means you can take your time before getting them trimmed. The ideal duration that you should get them trimmed after is six months. But make sure no more delay than six months to ensure their optimum health.  
Best hair accessories for thick hair
To address your thick hairs' health, you need to have ideal hair accessories for thick hair at your disposal. Here are some of them.
When it comes to thick hair, nothing holds them better than large hair accessories. This extra-large hair barrette that comes with a curve can accommodate thick hair no matter how thick the tie is. It is made with bio plastic to ensure nickel allergy stays away. Moreover, it is one of the brand-new hair accessories in 2020. That means you can be the first one among your friends to introduce this hair barrette. Don't miss the chance.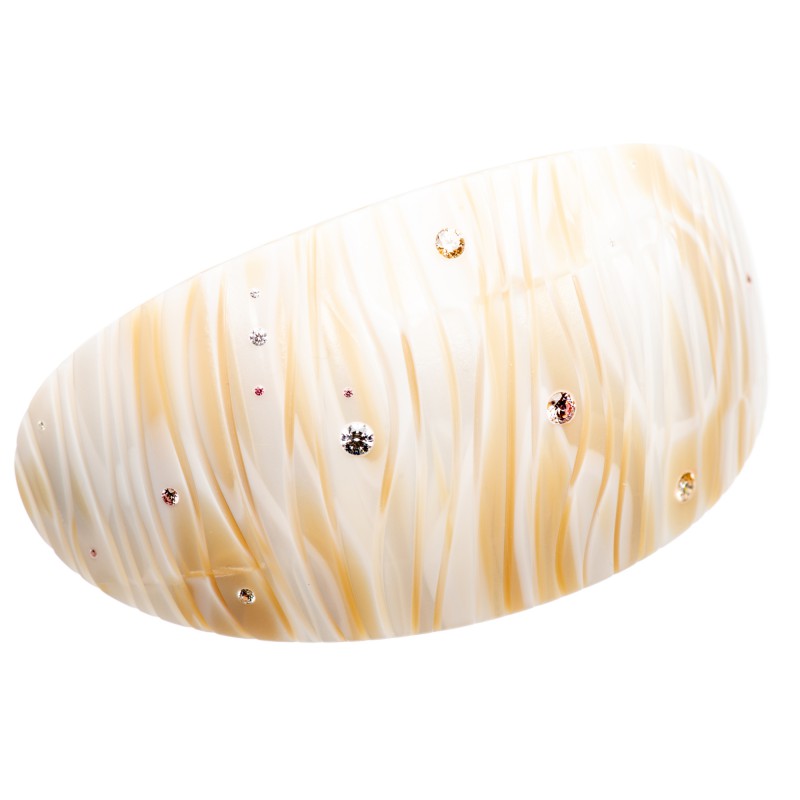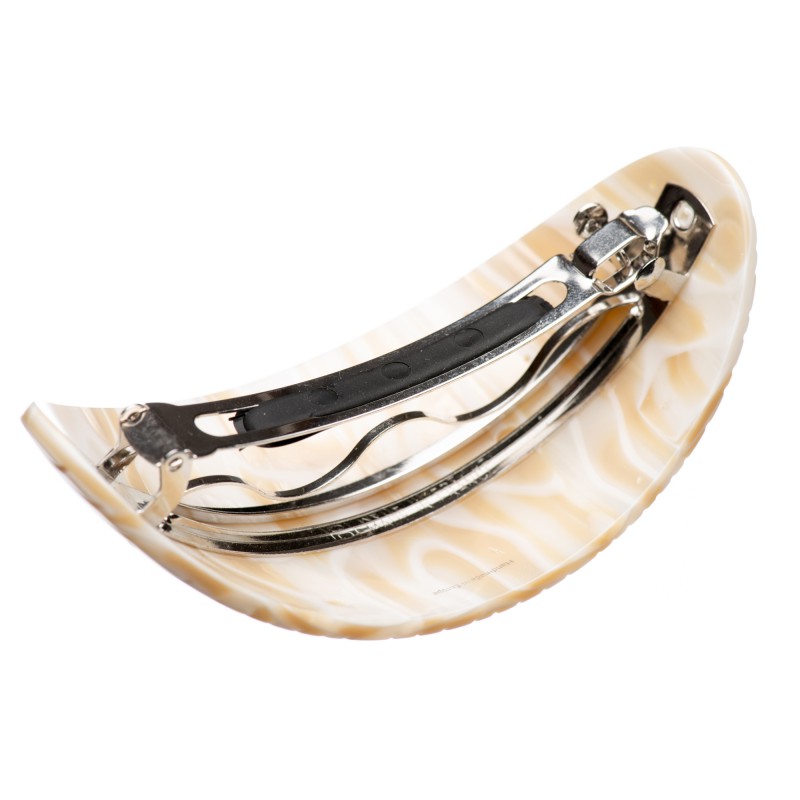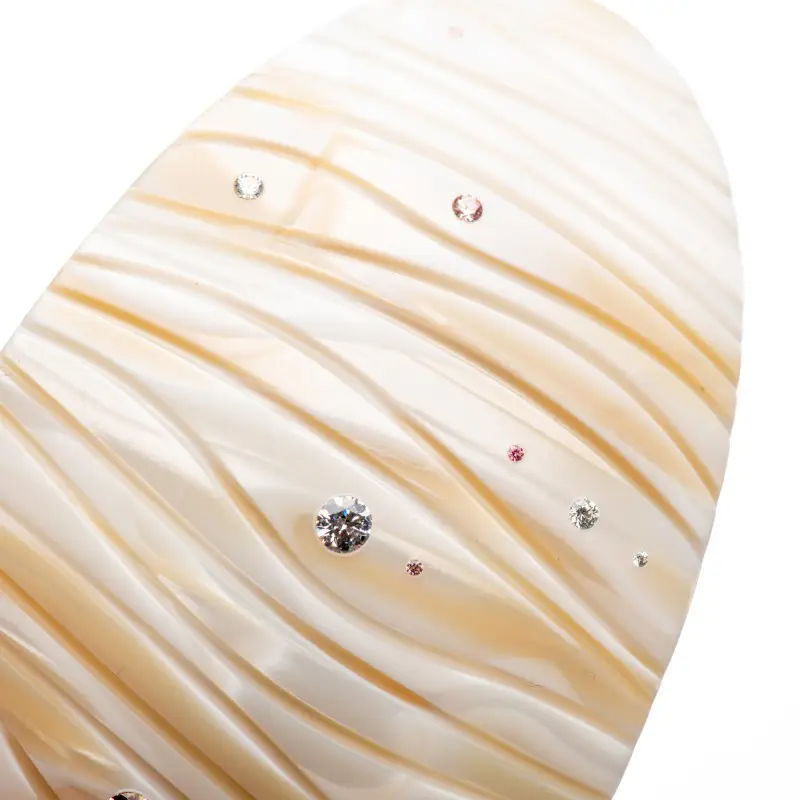 Dog shape hair barrettes are taking the hair industry by storm owing to the uniqueness they offer. This hair barrette for thick hair can serve as both the main hair accessory and also a secondary hair accessory to complement your main hair accessory. Therefore, if you always struggled making a statement on the basis of your hair, this hair barrette is a blessing in disguise for you. No kidding!
I you want to make your thick hair look luxurious for a fancy event then opt for this hair jaw clip. Being a member of fancy hair accessories, this hair barrette instantly uplifts an ordinary hairdo into an extraordinary only by its sheer beauty. The gap between its teeth is ideally calculated so that thick hair can be firmly secured without any damage.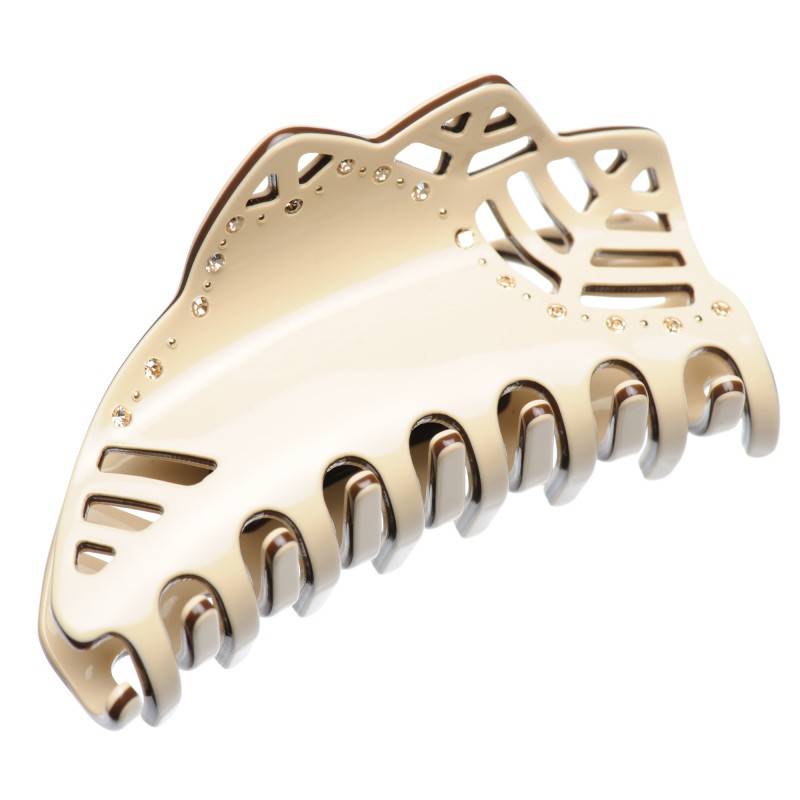 What? You never tried a hair stick? Well, you have no idea what you are missing out on. Hair sticks are one of the fastest growing hair accessories that women are falling in love. And the hair stick is as cute as this one, you are left with no option other than sticking it inside your hair. This hair stick is made with hypoallergenic material, is high quality, and is decorated with two super cute original Swarovski crystals. So, whether you chose to wear a make a bun out of your thick hair or wish to be creative with your hair, take advantage of this pick. Also, you can read complete guide to hair sticks and pins here.
Side combs have been catering to ladies hair for a long time. But the modern-day side combs are better because they are friendly to hair as well as your scalp. The finely rounded edges of side comb like this one ensures smooth sliding in to your thick hair. Also, the sleek decoration with Swarovski crystals can illuminate the side of hairdo you attach this side comb at. You can read in detail about side combs by clicking here: What Are The Side Combs and How to Use Them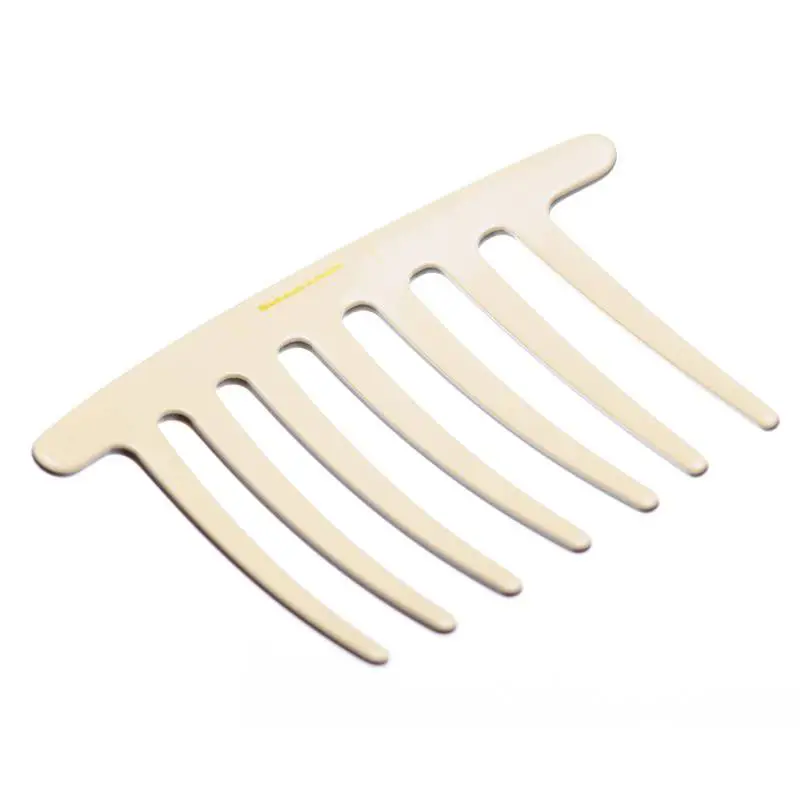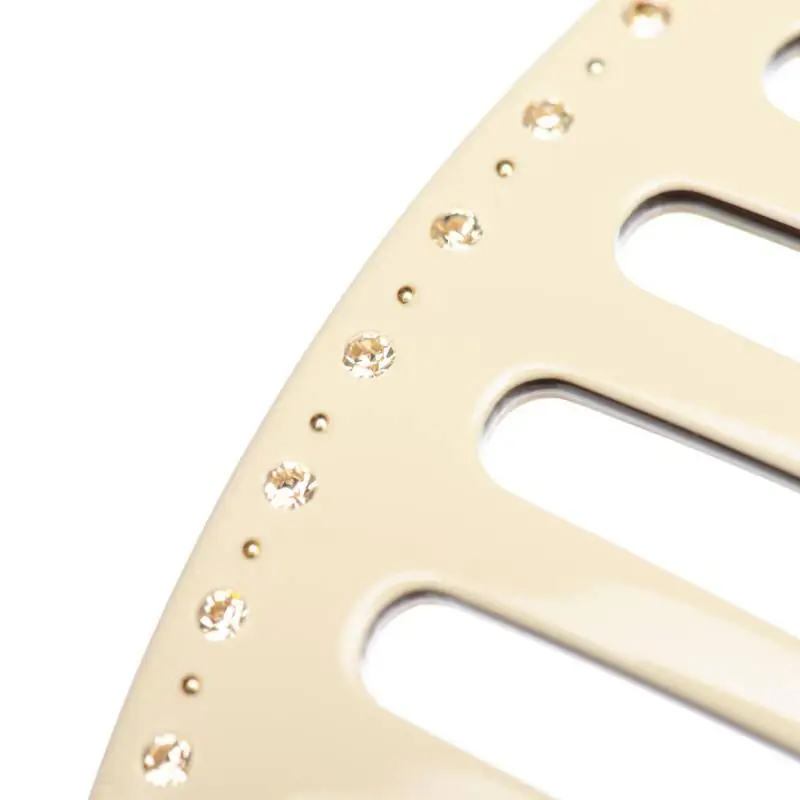 When to Trim If You Have Afro Hair?
Afro hair are special in many ways. They grow in unique ways thus putting the women with Afro hair in difficulty as to when to get them trimmed. Here is the answer. Whether you have Afro hair or curly hair, you can give them time to grow because they will offer many ways to be styled. Generally, you should get them trimmed every six months. Also, if you notice a lackluster in them, get them trimmed no matter how much time passed since the last cut.
Best hair accessories for Afro Hair
You are also supposed to treat Afro hair with care by using the following ideal hair accessories for Afro hair. Have a look.
The Onyx texture is loved by Afro women of all ages equally because it is perfectly in line with the Afro hair themselves. This hair barrette adapts to the Afro hair seamlessly and help women with Afro and curly hair live their dream look. it is particularly ideal for Afro hair that are thick because of its hair friendly grip.
This hair barrette is ideal to induce a unique flair to the Afro hair. The 3-dimensional engravings that are coupled with original Swarovski crystals to enhance to look of this hair barrette make it one of the most aesthetically beautiful hair barrettes that you will ever cast your gaze on. It comes with all the qualities that women look for in a hair accessory i.e. skin friendly, hair friendly, anti-slip, lightweight and average priced. What else do you want?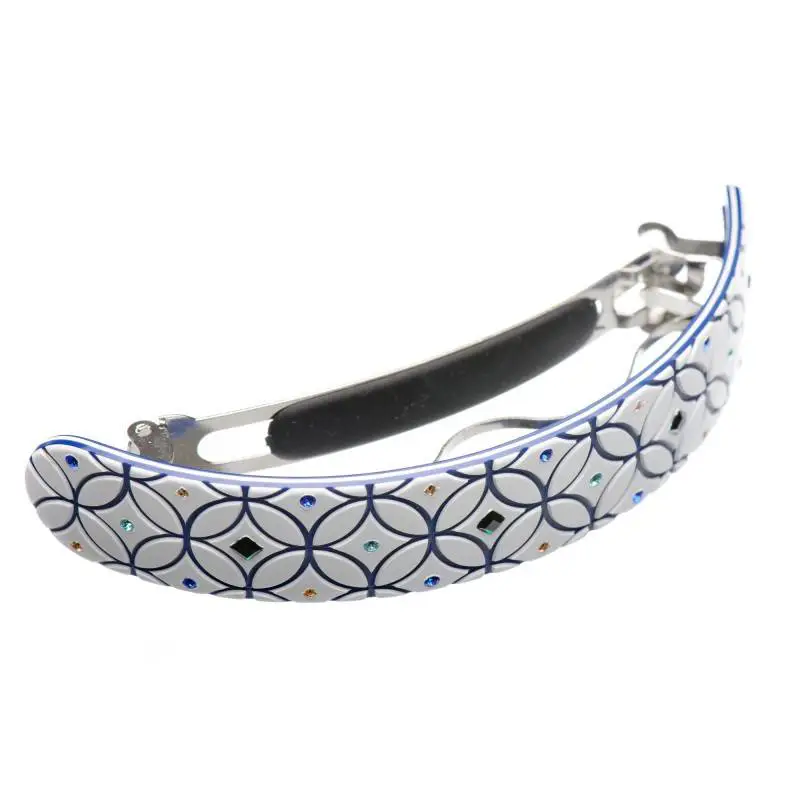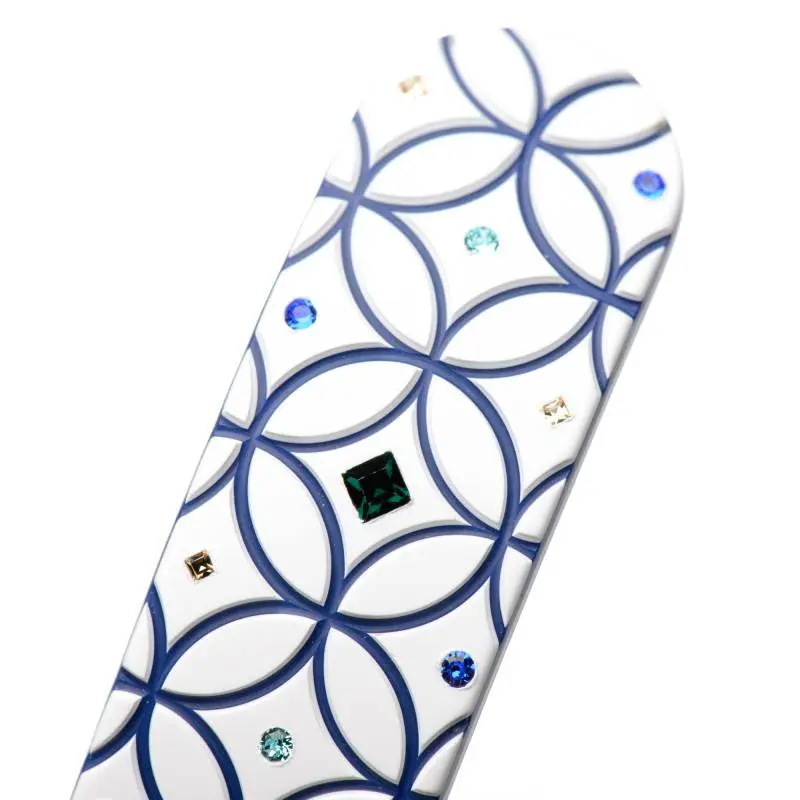 If you want to make sure that your Afro hair look at their best for your next job interview then you need to have this hair jaw clip by your side. it belongs to the ideal hair accessories for a job interview thanks to its elegant and formal design. It caters to the Afro hair pretty well and does not loses its grip no matter how long you wear it for.  
Sometimes a small hair accessory beats large hair accessory easily when it comes to hair decoration. Same is the case with this hair elastic. Its circular design with a catchy Swarovski crystal at the center makes the wearer the center of attention too. It is skin friendly and the fiber is so crafted that it holds the hair firmly without being harmful. Make use of this one of the best small hair accessories to bring about a big change in your looks. And that too, effortlessly.
If you often have to attend formal events as part of your job, then your Afro hair deserve to be decorated in the same taste and for that this hair elastic is ideal. Both the plastic part and the elastic part are of really high quality and know exactly how to make your hair accessory and hair care go hand in hand. It won't take long before becoming your go-to hair accessory for professional commitments. 
When to Trim If You Have Fine Hair?
Fine hair are considered ideal hair by many but the fact is that they grow slowly. Every four to six weeks. Still, they require a haircut a bit frequent than other hair lengths. That means you have to get them cut every 4-6 months. Moreover, finer hair are more susceptible to damage by hair accessories or hair styling tools. Thus, taking care of them is a must-do.
Best hair accessories for Fine hair
Here are some ideal hair accessories for fine hair that are a must-have for women with finer hair.
The first thing you want to make sure about your hair accessory for fine hair is that they shouldn't slip. That is where this hair jaw clip comes into play. Made with bio-plastic that is ideal for the health of hair, this unique in design hair jaw clip caters to fine hair pretty easily without slipping down. Moreover, the beige pearl texture suggests that you can wear it on both formal and informal events without compromising on the statement.
This is one of the best no slip hair barrettes for fine hair. The transparent hair barrette that comes decorated with original Swarovski crystals is equipped with anti-slip innovation. That means you can rest assured by securing your hair with this barrette that you won't lose it because it is going to stick to your hair like a true buddy.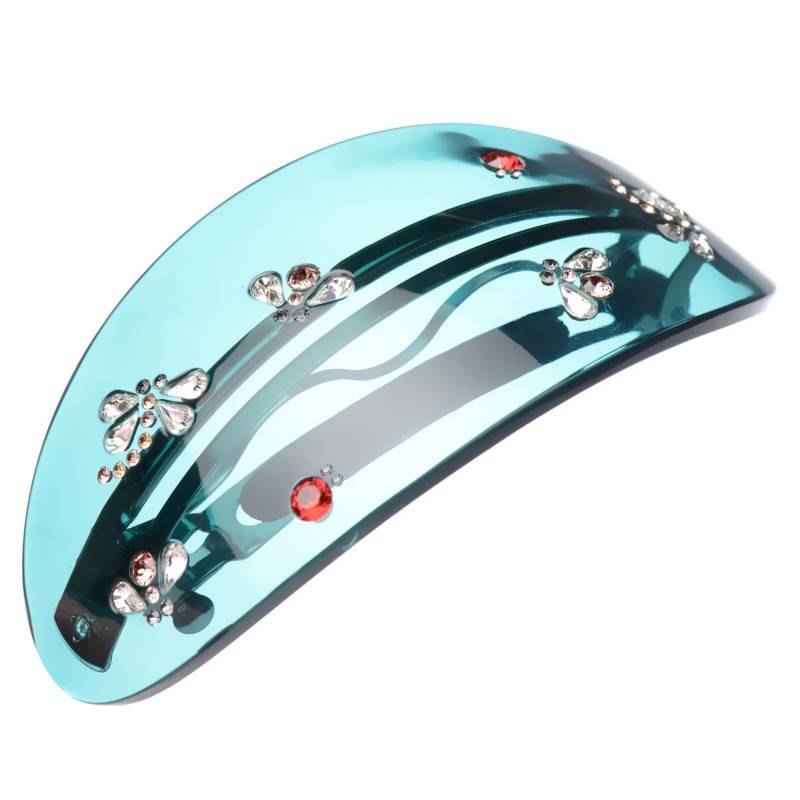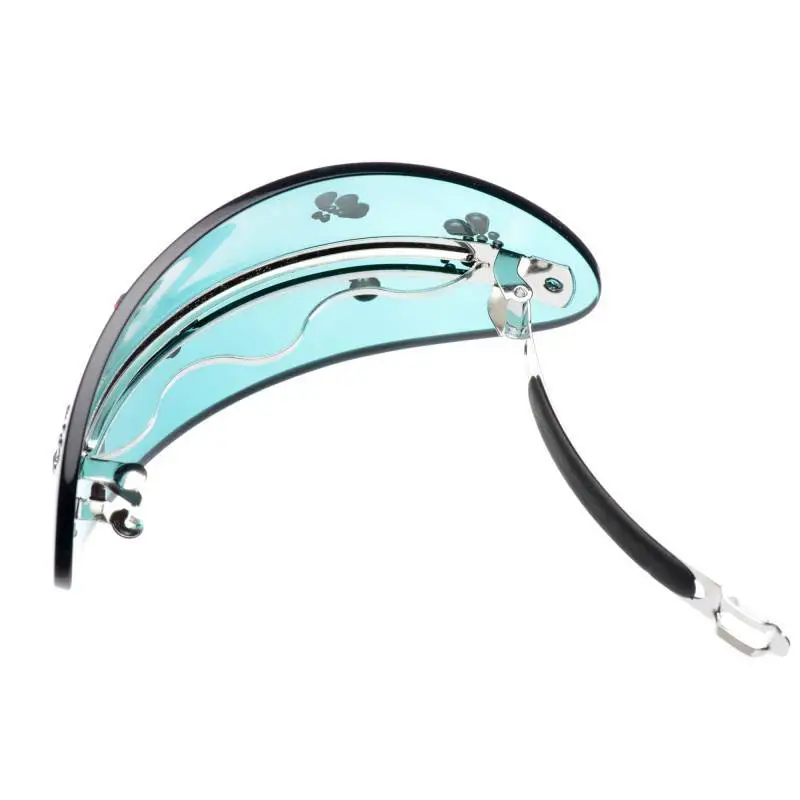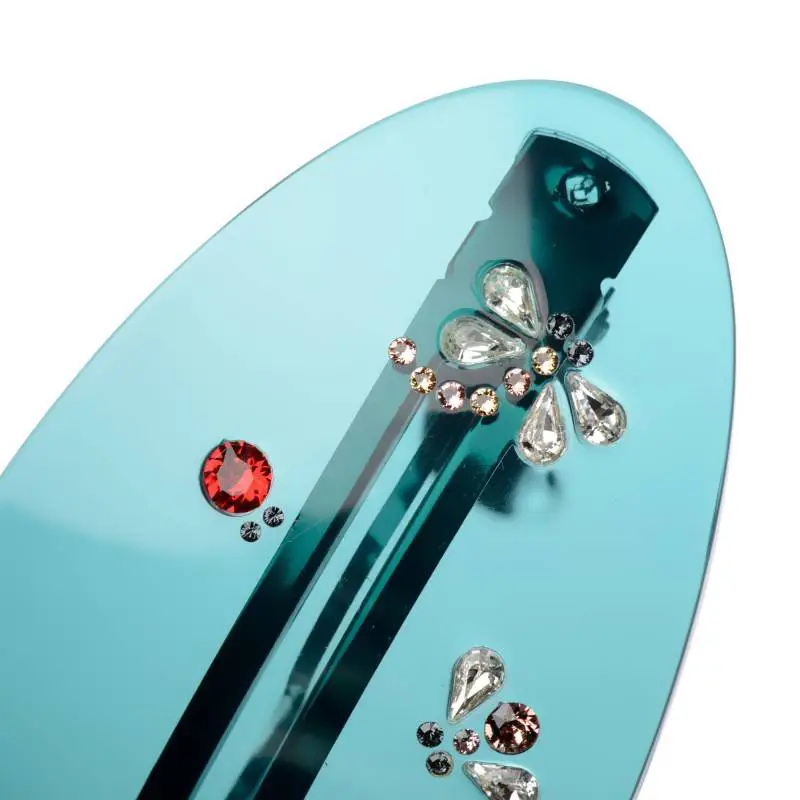 It is never a bad idea to take favor from your hair barrette when your hairdo is not as attractive. And amid that situation, this hair barrette will come in handy. The skinny style that is long and accommodating a big Swarovski crystal at the center is enough to put your hair style better than your friends and colleagues. It is particularly one of the ideal hair accessories for family get-together and barbecue.  
Having fine hair does not mean you cannot wear a headband. This skin friendly headband whose design is particularly suitable for thin hair because the zigzags provide a firm secure. Also, it can be worn on any informal to casual event to take your hairdo to next level. And the best part is that even if you decide to leave your hair open hanging freely, you can still embellish them with this headband to avoid a dull look.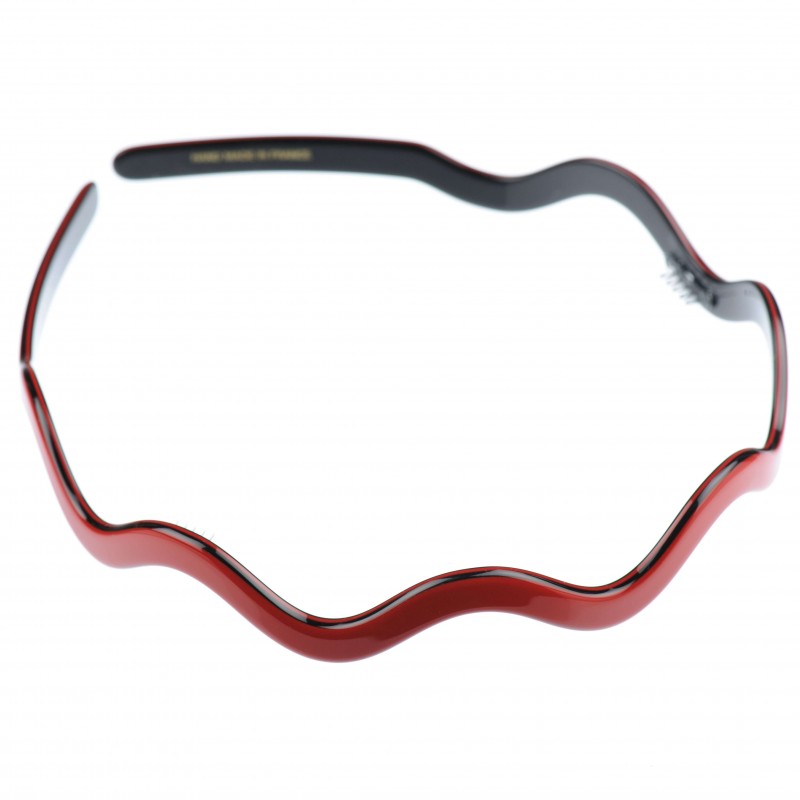 Banana hair clips are back, and with a bang. That is why we selected this banana hair clip from the list of best banana hair clips. Thanks to their design, banana hair clips hold hair firmly no matter thick or thin. Plus, they can be used as a trendy replacement of hair barrette and hair jaw clip. Make use of this banana clip in your next meeting with friends and feel the difference for yourself.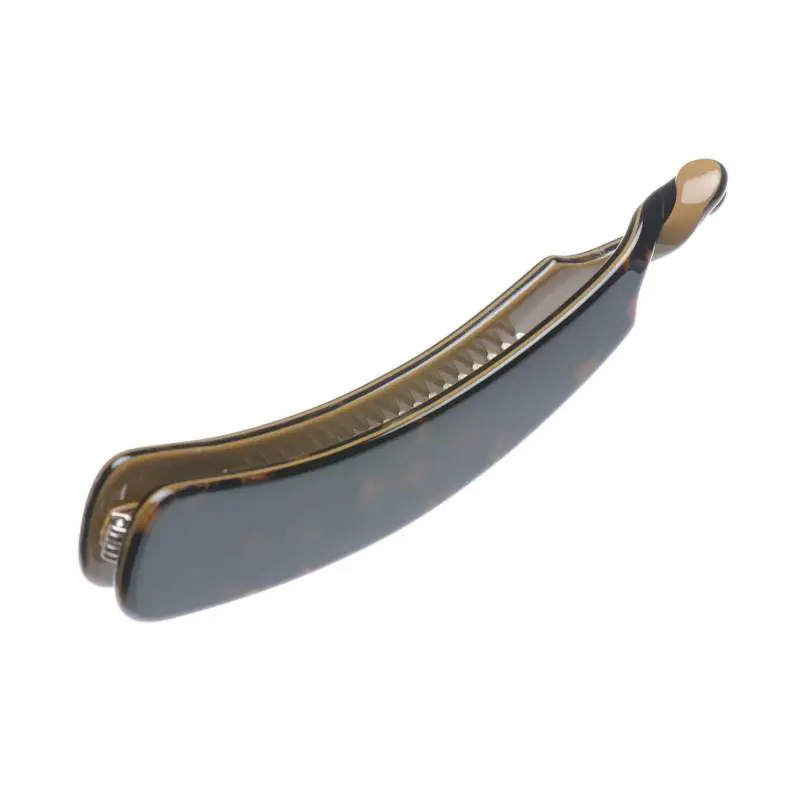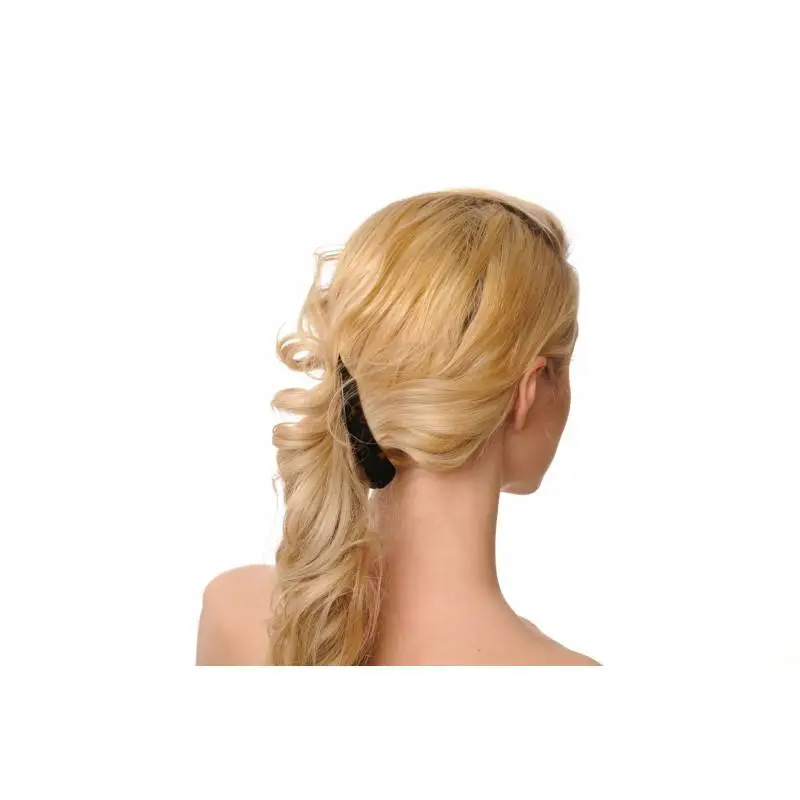 Final Words
To keep your hair in optimum health, it is of utmost importance to know when do they need a haircut. And now that you know what is the ideal time frame of hair cut for your hair, the hair accessories that you discovered for them are bonus, combining these two pieces of information will result in great hair health, hair-styling and hair embellishing. And women are going to ask you for the secret of such marvelous, don't let them out.