20 Bridal Hair Accessories for Summer 2020
Bridal hair accessories were the last thing one might have thought amid lockdown.
Because you were neither gonna married nor attend one during the pandemic. The year 2020 has been surprising indeed. The unexpected arrival of COVID-19 saw many people leaving their plans unfinished.
And wedding plans are no exception.
However, the summer of 2020 is bringing a lot of promise as the corona outbreak is finally seeing a decline. Thus, we are going to witness many wedding bells ringing across the world in the summer of 2020.
And that brings us to deal with the elephant in the room, the bridal hair accessories for summer 2020. If you are also a bride to be, or a groom to be, or a bridesmaid, this the best time to get your priorities straight.
And for that, you need to know the answer to the following question.
Where to Buy Bridal Hair Accessories?
Well, in the age of information technology when the world is a global village, it shouldn't really be a problem to find bridal hair accessories. All you need to do is type wedding hair accessories or bridal hair accessories in the search engine.
And you can purchase any wedding hair accessory you want online, right?
Wrong.
All that glitters is not gold and all bridal hair accessories are not reliable. Then what is the purpose of telling you to go online, you ask?
Well, purchasing hair accessories online isn't risky if you verify the hair accessories maker. The website, the diversity of hair accessories available on their store, their prices, and the reviews by the customers should be your guiding beacon.
If all these filters give you a green light, then you can order those hair accessories with your eyes closed. But what if you are unaware of the bridal trends 2020 summer?
Of course, you wouldn't want to take any chances on your wedding day, would you? Well, let us solve the problem for you.
Below you can find 20 best bridal hair accessories for summer 2020. Our pick contains those bridal hair accessories that are affordable, reliable, trendy, skin-friendly ad readily available for sale online, all at the same time. 
MEDIUM SIZE SQUARE SHAPE HAIR ELASTIC WITH DECORATION IN WHITE
This minimalistic bridal hair accessory for summer 2020 is ideal for those brides who find beauty in elegance. It matches perfectly with the wedding dresses and helps to maintain your bridal hairdo over a long period of time.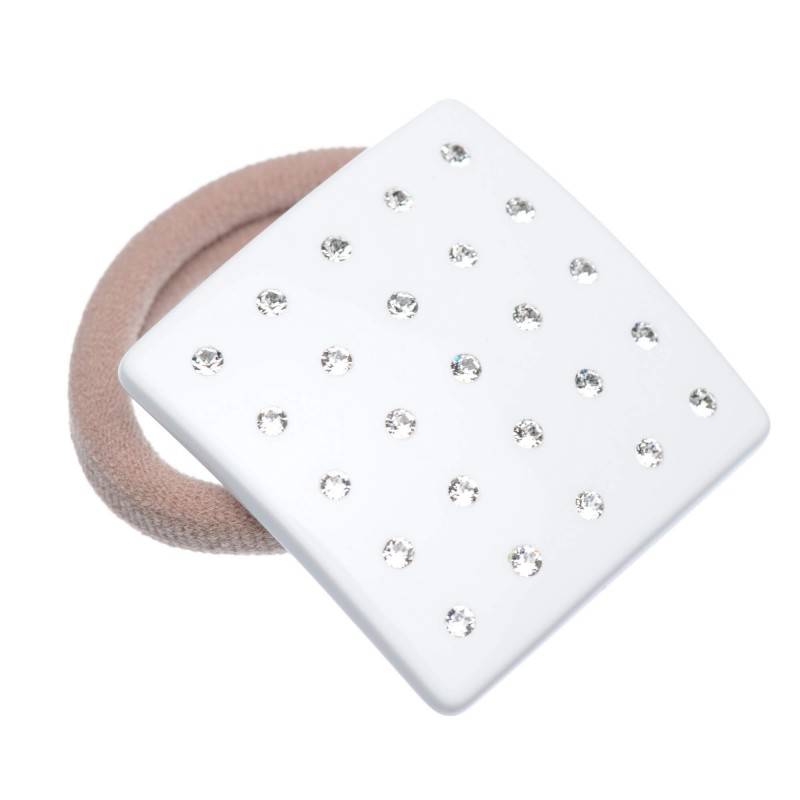 VERY LARGE SIZE RECTANGULAR SHAPE HAIR BARRETTE IN WHITE AND BLACK
This large-sized bridal hair accessory is a perfect piece for you if you have a knack for a vibrant combination of colors. It looks gorgeous a wavy bridal hairdo and makes sure your bridal look remains flawless and you endure confidence throughout the wedding ceremony.
SMALL SIZE ROUND SHAPE HAIR CLIP IN BEIGE PEARL
Love weightless hair accessories for fine hair? This bridal hair accessory for summer will be your favorite when you will find your head heavy with adornments. You can also gift this bridal hair clip to your bestie before her wedding to leave a positive mark.
LARGE SIZE FORK SHAPE HAIR STICK IN BEIGE PEARL
Could there be any bridal hair accessory better than a hair stick with a mixture of white and beige pearl? Highlight your wedding dress and bridal hairstyle with this unique hair stick to ensure your hair also become the highlight of the evening, just like you.
LARGE SIZE REGULAR SHAPE HAIR JAW CLIP IN BEIGE PEARL
Hair jaw clips come in handy for brides having long and thick hair. This hair jaw clip is ideal as a bridal hair accessory for summer 2020 because of its unique shape and formal look. You gotta love it when it will hold your bridal updo with firmness and elegance.
SMALL SIZE RECTANGULAR SHAPE HAIR CLIP IN BEIGE PEARL
If you're searching for a small yet elegant bridal hair accessory for summer then this adorable hair clip can be a great choice. Wear it to complement your main bridal hair accessory or after the main event to add a gorgeous little detail to your bridal look at the reception.
MEDIUM SIZE LONG AND SKINNY SHAPE HAIR BARRETTE IN BEIGE PEARL
To wear a sleek look, you have to make some sleek choices and this hair barrette is a must-pick for your bridal hair accessories for summer. It doesn't only look pretty but is also matchless in holding all types of hair perfectly. Rest assured; your bridal hairdo shall not move an inch even.
VERY SMALL SIZE ROUND SHAPE HAIR SNAP IN BEIGE PEARL
Being one of the vintage bridal hair accessories, hair snaps have been a permanent part of weddings for ages now. This cute little hair snap is a perfect hack to tame those small bunch of hair you do not want to let loose but appear in a certain manner.
SMALL SIZE RECTANGULAR SHAPE HAIR CLIP IN WHITE
If you are planning on some wardrobe changes throughout your wedding day, this sparkling bridal hair accessory might come handy. Its glittering surface, thanks to the original Swarovski crystals, is going to add a unique flair to your summer bridal look.
MEDIUM SIZE RECTANGULAR SHAPE HAIR BARRETTE IN WHITE
Wanna go all white? Not a bad idea at all. What else occasion deserves this look the most other than a summer bride? The glamorous combination of white and silver crystals does the trick in the most seamless way. A great start to married life with a pure white look will be awaiting.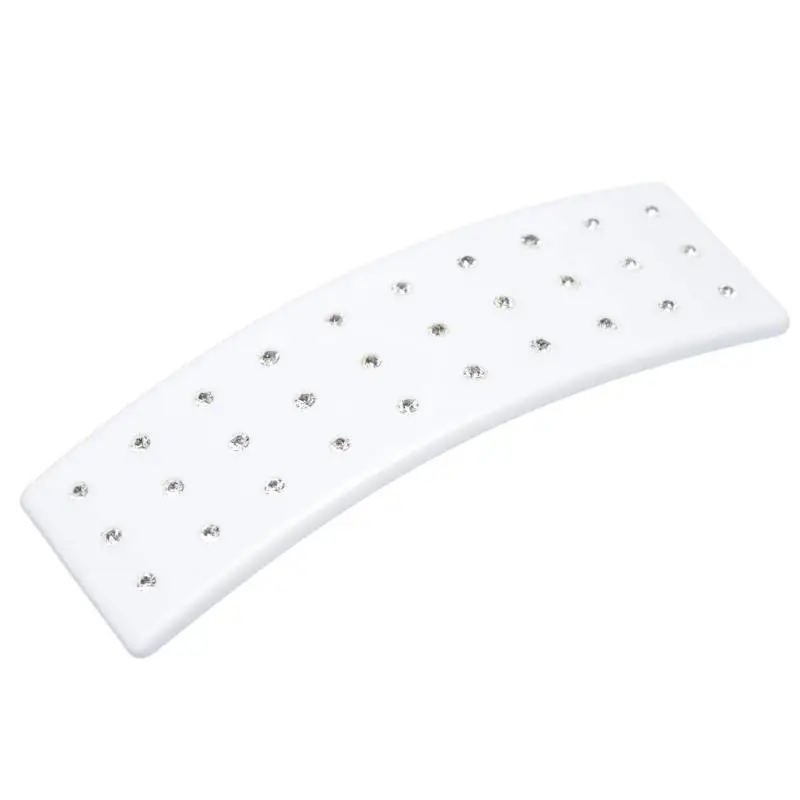 Wait, we are not done yet
It would be unjust to just introduce you with the accessories and not share some tips for summer 2020 wedding. So, here are some tips you should follow if you are going to become a bride in the summer 0f 2020.
Tips for brides of summer 2020
1.     Choose Summer hairstyle first
Before you go out and about to purchase bridal hair accessories for summer 2020, make sure you have finalized the hairdo you are going to wear. If you opt for big and voluminous updos then heavier bridal hair accessories should be your pick and vice versa. It is because hairstyles and hair accessories must go hand in hand to generate the best effect possible. We suggest light hairdos and light hair accessories so that summer doesn't take its toll.
After all, your big day needs to be flawless.
2.     Choose the theme
Summer weddings have specific themes that suit the environment. Needless to say, your bridal hair accessories should be in line with the theme. Whether you go for the boho-chic bride look or the ball gown beauty, the thumb rule is that your look should complement the overall atmosphere.
3.     Make friends with colors
Weddings are hotspots for colors, yours should also be one. For a summer wedding, pick light colors that have a cooling effect and then match your hair accessories and looks with that. White, pearl beige, ivory, champagne are some of the colors you might want to make count.
4.     Do not skip Multiple looks
Just like plan B, second looks are important.
Especially for brides.
Summer brides can pick from a large number of second and third wardrobe looks for their big day. Get your beauty stocks updated with different bridal hair accessories to cater to all your desired looks. It won't only keep your wedding exciting but will also get you a much better wedding photo album.
Conclusion
Bridal hair accessories for summer are more than ever in demand now since many couples are eagerly waiting to get married in the summer as soon as the lockdown is over. Therefore, make sure you do not miss out on these hair accessories for brides of summer 2020.