15 Ideal Hair Accessories for Women Working from Home
Did you ever in your wildest dreams thought that you would be working from home in 2020?
We neither.
In fact, the dawn of the year 2020 and the spread of coronavirus brought many things to a halt but also made many businesses run entirely from home.
And it is much better to work from home than losing your job altogether, but working from home comes with many other requirements.
And video meetings with your colleagues is one of them. Those zoom calls and below-average webcams of our laptops can be detrimental to our looks.
You can be in your T-shirts and PJs during the meeting because your camera doesn't show them but what about hairdos and hair accessories? You can't hide them, can you?
Related: Ideal Hair Accessories for A Successful Business Meeting
Especially while staying at home rendered you all lazy and getting more and more sleep. However, risking your job in these gloomy times only because of laziness would not be a good idea.
And when it comes to looks, you can't do much if you lack hair accessories that are suitable for working from home.
In fact, working from home has given birth to a whole new fashion trend referred to as the quarantine fashion. Therefore, let us help you find some of the finest hair accessories to support and decorate your hair with while working from home and stay up to date with fashion in quarantine.
But first, let's talk about hairstyles that you can wear while working from home.
Hairstyles for Women Working from Home
The hairstyles for women working from home are very much similar to those who work in offices. However, the only difference is that you can have a bit relaxed look while working from home. Whereas while working in the office, there are some certain rules one has to follow regarding hairstyles.
Also, read Top 20 Hair Clips for Summer 2020 because it has been written in the context of COVID-19.
Therefore, hairstyles for remote work offer more room for creativity and experimentation.
Below are some of the ideal hairstyles that you can rock if you are working from home and join video call meetings very often.
Beach Waves
This one is a very easy-to-make hairstyle that allow your hair to undergo a quick upgrade. This hairstyle is ideal for fine to medium thick hair. the beauty of beach waves hairstyle lies in its imperfection. That necessarily means that you don't have to worry about keeping them in one place strictly. One of the easiest ways to create this hairstyle is by using a flat iron to get a quicker, easier, and modern look with an elongated shape.
Blowout Hairstyle:
Another appealing hairstyle for women working from home is the blowout hairstyle. As the name suggests, this hairstyle involves the usage of a blow dryer. This self-made hairstyle can give you a salon-quality look without eating up a lot of time. Rest assured, you are going to appear on the video screen with a put-together and polished look. To create this hairstyle, the best practice is to start with freshly shampooed and conditioned hair that are soft and easy to style.  
Related read: Hair Jewelry: Recipe for Your Incredible Hairstyles
Adorable Ponytail
The ponytail is our favorite hairstyle right from childhood. Since then, it has been saving our day on many occasions when we were confused which hairdo to go for. This hairstyle is ideal for those working women who have little kids and a messy home to attend. However, for video meetings, we suggest upgrading your ponytail so that it makes a statement. For that, you can use the following techniques.
1.     Before putting your hair into a ponytail, curl your hair. This practice will not only make your hair appear fuller and polished but will also give you a brand-new look that no one ever saw.
2.     To get a more dressed up and voluminous look, carry out a little teasing at the top before you gather your hair in the shape of the ponytail.
3.     For an enhanced sift and feminine look, allow a few tendrils to fall freely. You can also make sure that the tendrils appear at the right place on the head by inserting the pointy end of the comb right above the temple at your hairline.
4.     Another great way to turn your ordinary ponytail into a special one is by camouflaging the ponytail elastic. All you have to do is pulling out a section of your hair from the pony and wrapping around the elastic. Tada! The elastic is invisible.  
Focus on The Front
This hairstyle will come in handy when you do not get the chance to pay attention to your hair because there is an emergency video meeting or teleconference is called. It will only take a couple of minutes to do this quick touch up. the main concept behind this hairstyle is that no one is going to see the back of your head, so let's decorate what's visible to the meeting members i.e. the front. What you have to do is curl or wave the strands of hair that are around your face. This hair hack will not only save your day but might also earn a couple of appreciation comments from your colleagues. Absolutely worth the gamble.
A Messy Bun
A messy bun is an out of the box solution for women who want to appear relaxed without compromising their looks. To create this hairstyle, fold your hair towards the crown of your head and then spread them over your hand. Now, on the other hand, squeeze the top part into the shape of the bun shape and lock it with the help of a rubber band.  Finally, tuck in the unsecured hair under the rubber band or hair elastic section by section. Do this and you will end up with a cute and messy bun that is perfectly suitable for your teleconference.
Related: Hair Accessories Suitable to Wear at Work
Now that you are aware of the hairstyles that you can attend your video conferences with, let's get to the main point. Yup, the hair accessories.
We have chosen these hair accessories while keeping in view the requirements of women who frequently appear on video conferences while working from home.
Have a look.
MEDIUM SIZE RECTANGULAR SHAPE HAIR BARRETTE IN BLACK
You might find a lot of hair barrettes online but none can beat this one in class and elegance. And that is exactly what qualifies it to be the ideal hair accessory for working women. Make sure you use it in a way that the meeting members get a glance at it because they are gonna love it, just like you.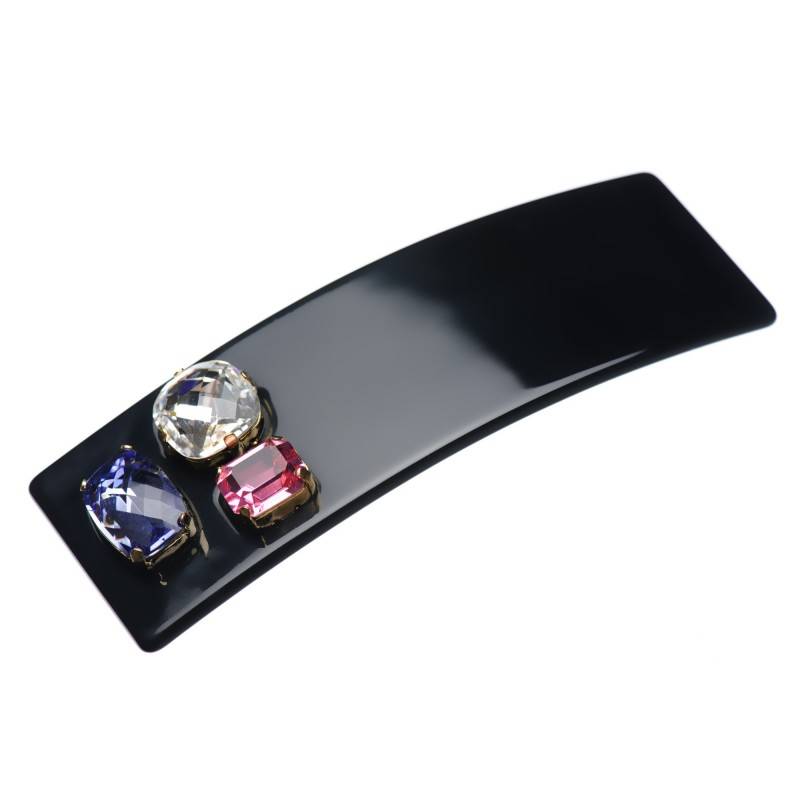 Also read: 10 Must-Have Handmade Luxurious Hair Barrettes
EXTRA LARGE SIZE OVAL SHAPE HAIR BARRETTE IN TRANSPARENT GREEN
For a more relaxed and vibrant look, this hair barrette does the trick. You can employ it to secure and decorate a large number of hairdos and every time this hair barrette come out on the top. Make sure you have this by your side if you want to make a statement in your next zoom video meeting.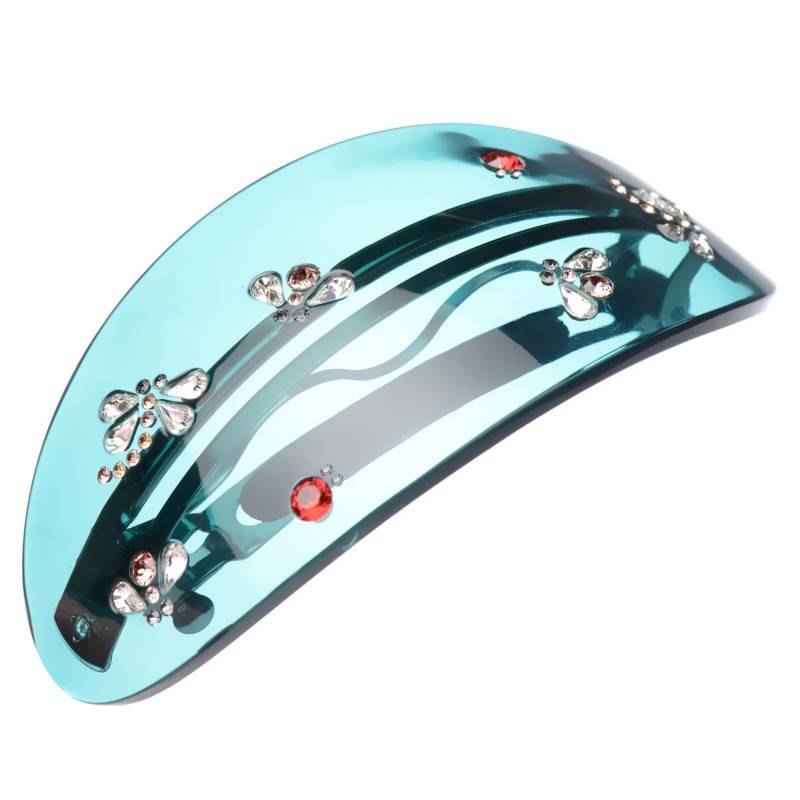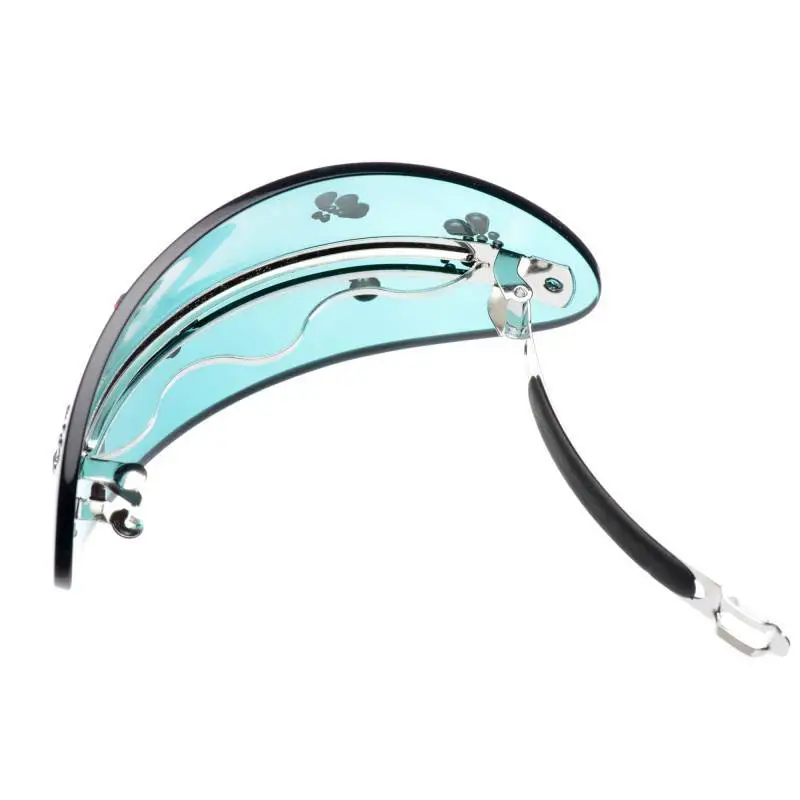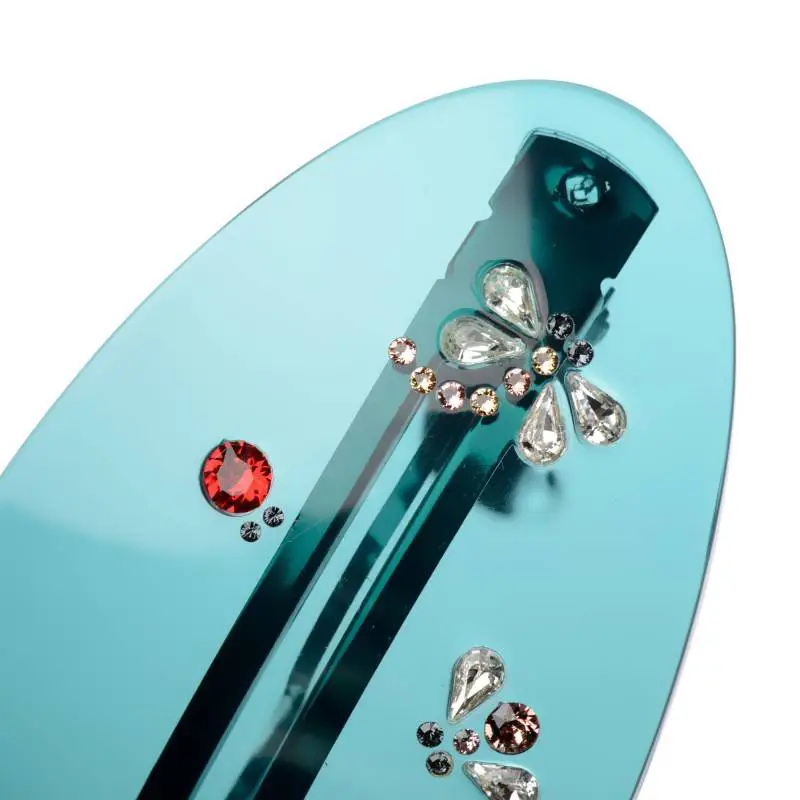 VERY LARGE SIZE OVAL SHAPE HAIR BARRETTE IN WHITE AND BLUE
Another hair barrette that you can use to get a unique look is this oval hair barrette. It will turn your working-from-home look into a working-with-pleasure look. It is skin-friendly and holds all types of hair pretty well.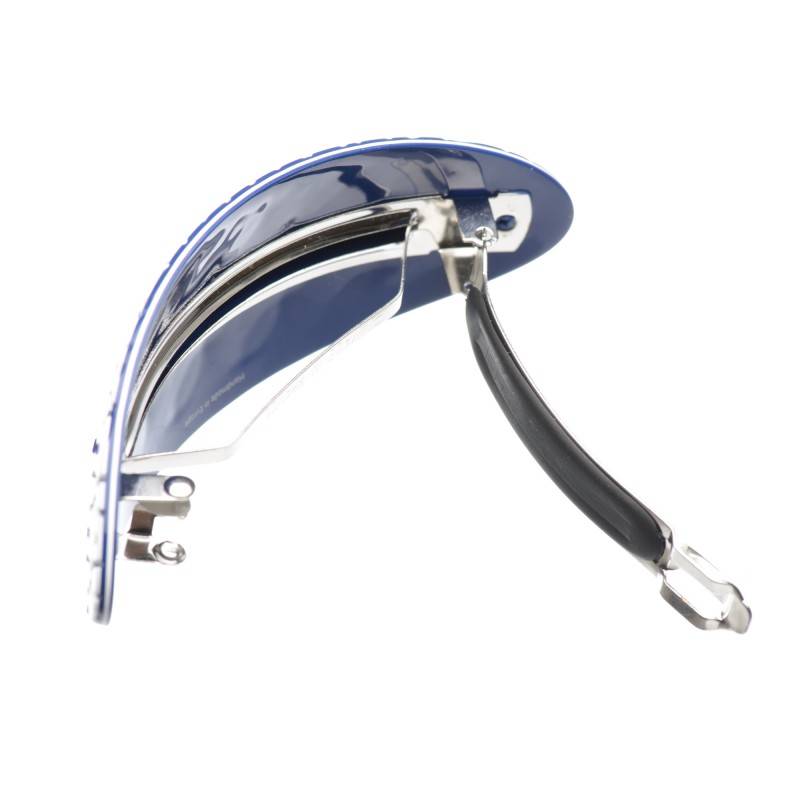 To know your hair type, read this guide.
LARGE SIZE REGULAR SHAPE HAIR JAW CLIP IN WHITE AND BLACK
For a relaxed but put-together look, hair jaw clips play an instrumental part and this hair jaw clip belongs to the same family. its color combination and decent decoration make it fit to be worn during video meetings to ensure your preferred hairstyle remains perfectly in place.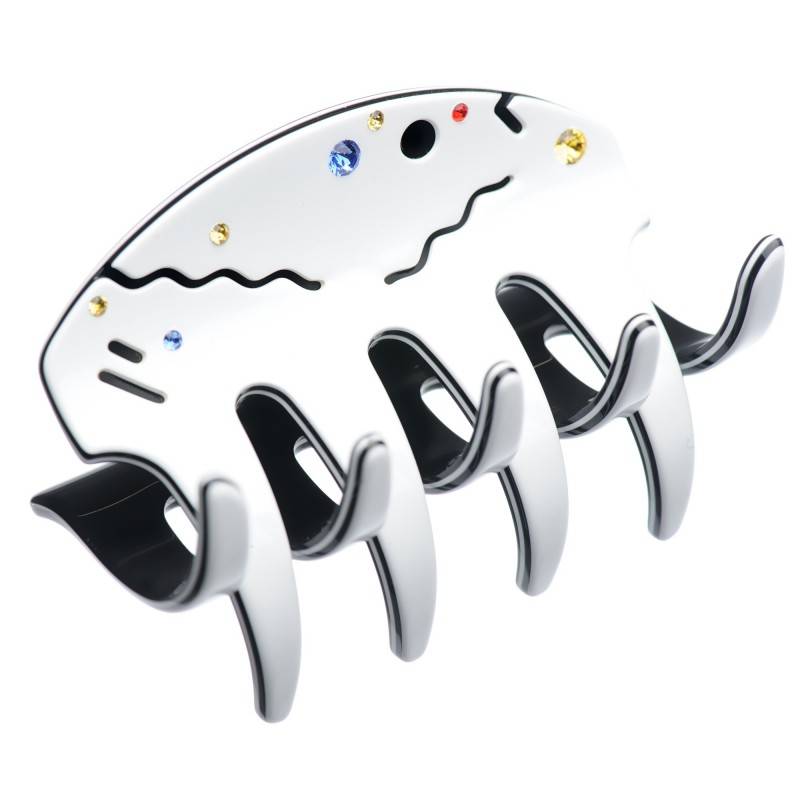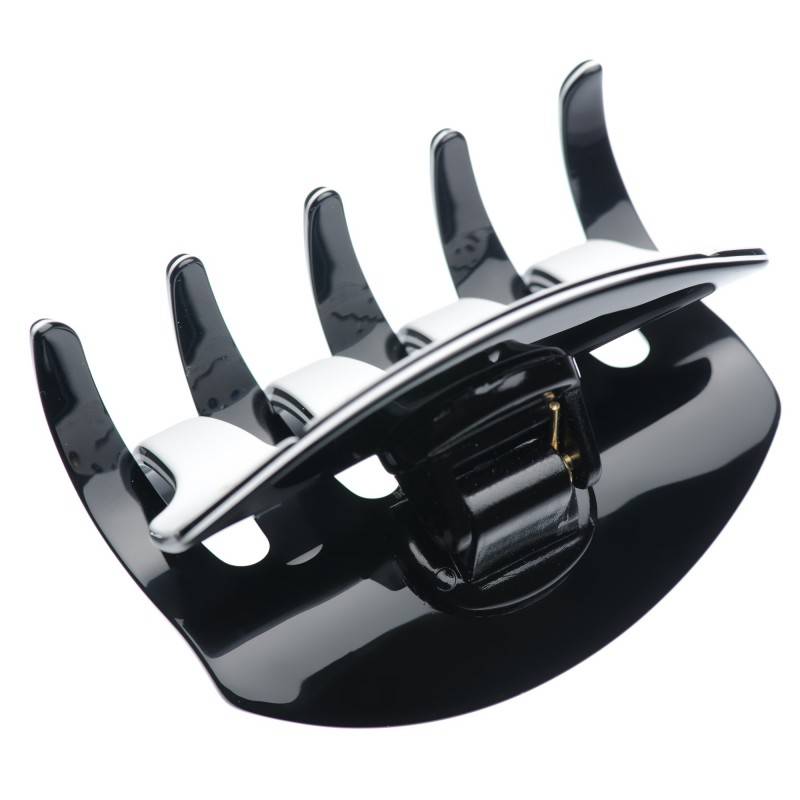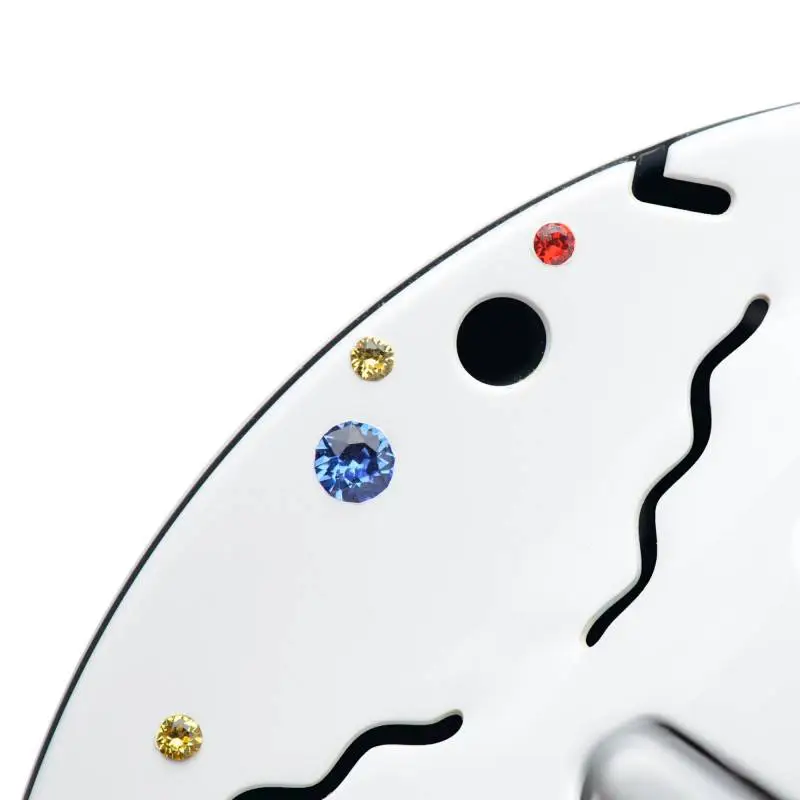 LARGE SIZE REGULAR SHAPE HAIR JAW CLIP IN BLACK
This one is a pretty large hair jaw clip that you might think isn't suitable for an online business meeting. But trust it, this hair jaw clip is an ideal hair accessory for working women both from home and in offices. Its ability to hold hair without being too much prominent is astonishing and you'll only endorse once you have it attached in your hair. That's a given.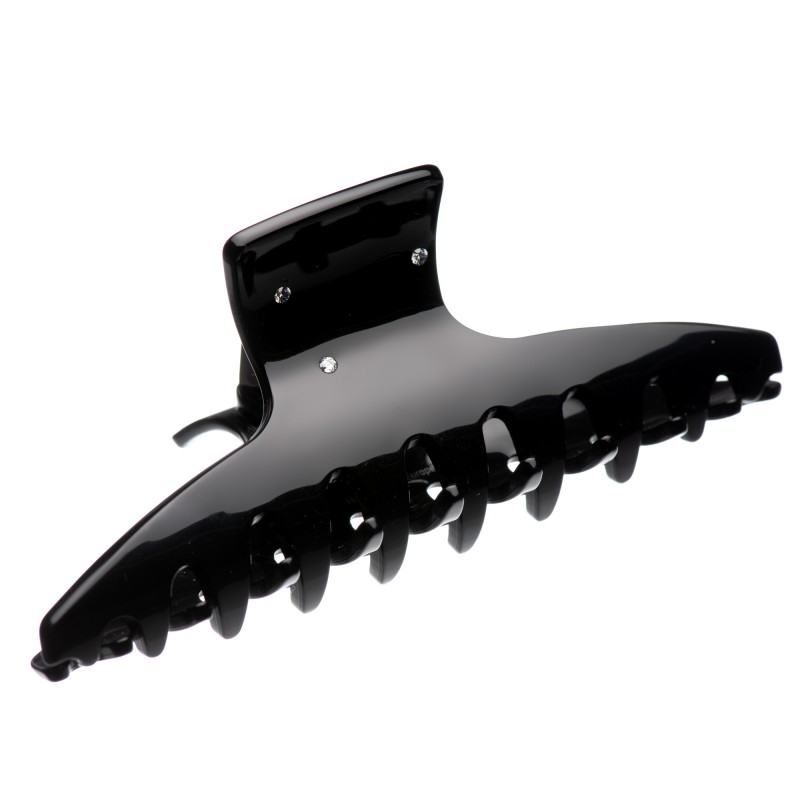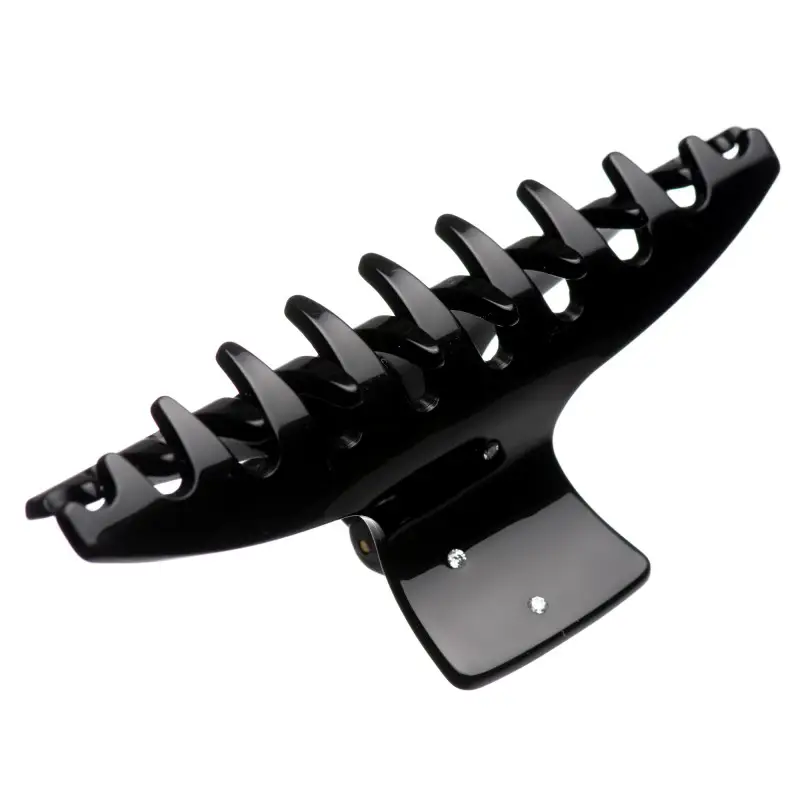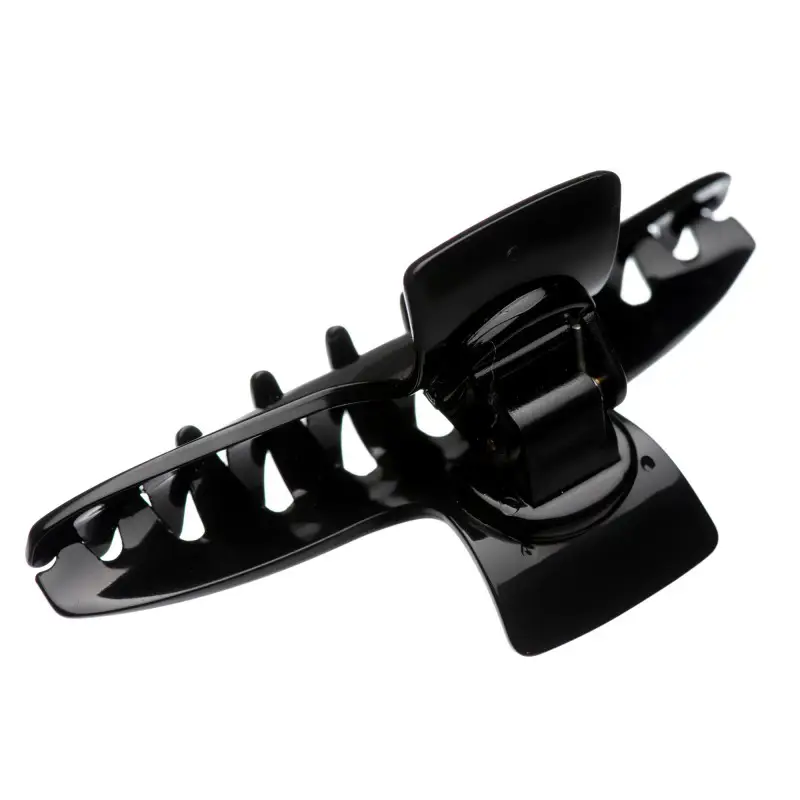 EXTRA LARGE SIZE OVAL SHAPE HAIR BARRETTE IN BLACK AND WHITE
If you are about to appear in an online interview and looking for a hair accessory that caters to your hairdo gracefully, look no further. This aesthetically beautiful hair barrette is popular among women who have a knack for formal graceful looks and unique hair barrettes.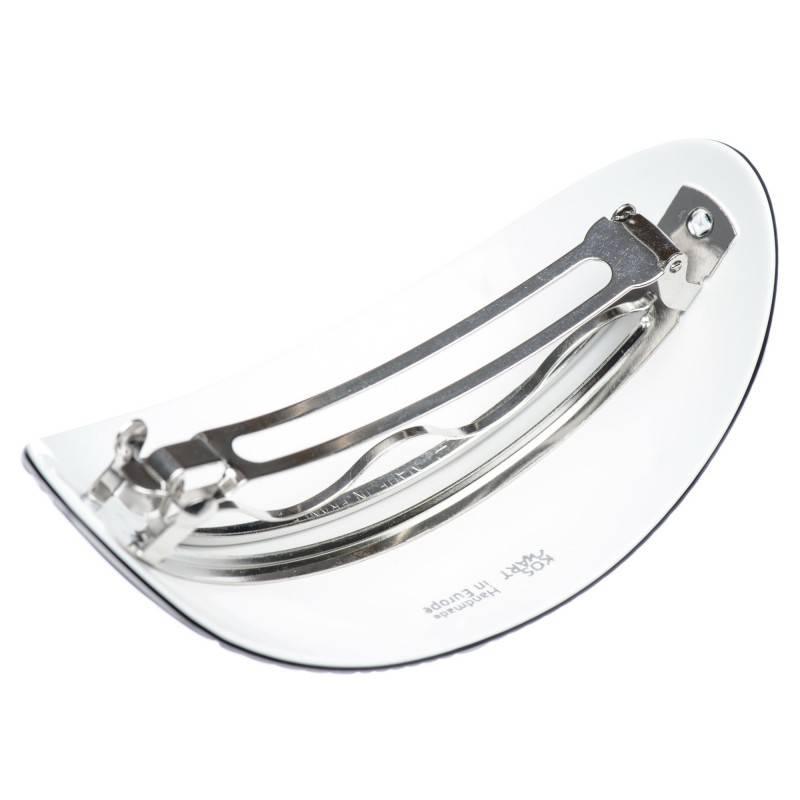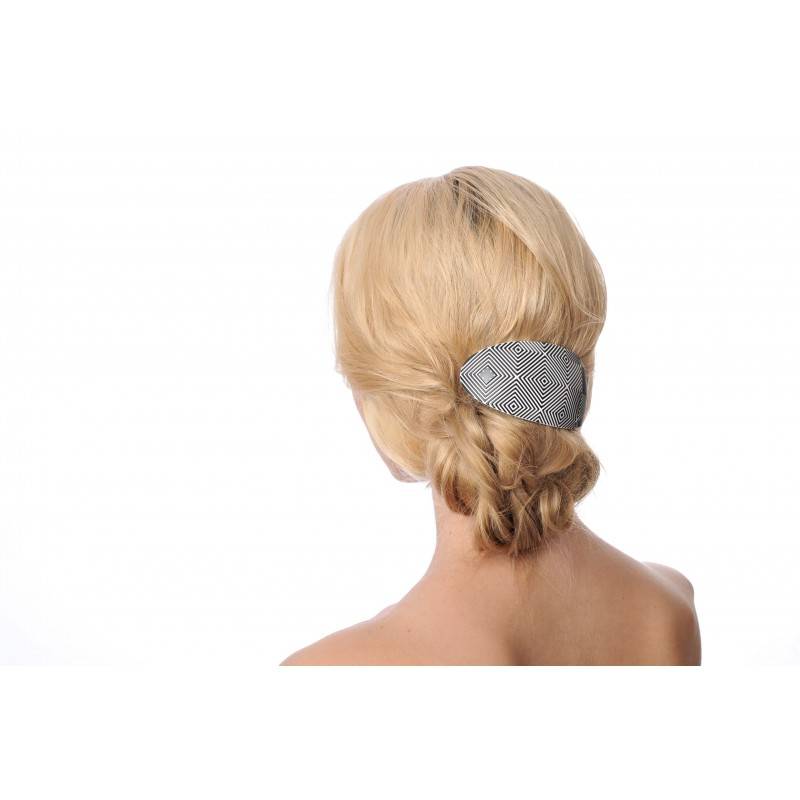 Related: Hair Accessories, Hairstyles and Tips for Interview
MEDIUM SIZE LONG AND SKINNY SHAPE HAIR BARRETTE IN BEIGE PEARL
For working women who love sleek looks, this hair barrette is a must-have. No matter which hairdo you choose for the next teleconference, you can attach this long and skinny hair barrette that is decorated with original Swarovski crystals and catchy color. Moreover, when the lockdown is over and you finally get to go to the office, this hair clip would still be your go-to hair accessory.
MEDIUM SIZE BOW SHAPE HAIR BARRETTE IN HAZEL AND CORAL
For a more feminine and younger look, you might wanna opt this hair barrette. It is simple, vibrant, elegant, and catchy all at the same time. Match it with your favorite pink outfit or make a contrast, this hair barrette blossoms anyway. It is truly the harbinger of youth and working women must give it a shot.
MEDIUM SIZE JAPANESE STICK SHAPE HAIR STICK IN IVORY AND BLACK
If you have decided to make a bun for the next online meeting, make sure you have this hair stick in your closet beforehand, it is because buns without adornments give a bit dry look and this skin-friendly hair stick ensures that your bun doesn't look like that. And the best part is that all you have to do is insert this hair stick in the bun once you are done making it and that's all. You are all set.
MEDIUM SIZE ROUND SHAPE HAIR CLIP IN BLACK
If you are not a big fan of large and weighty hair accessories then probably you need to give this hair clip a go. It is a beautifully crafted hair clip that comes in unique shape and lightweight features. The best part is that it encourages you to be creative and playful with your hair. Therefore, you end up wearing an adorable hairstyle that you created yourself. What's better than that?
MEDIUM SIZE ROUND SHAPE HAIR ELASTIC WITH DECORATION IN PEWTER GREY AND RASPBERRY
For all the ponytail hairstyle hacks mentioned above, you need a reliable hair elastic that is not only hair-friendly but also aid in applying the hacks. This hair stick will do that for you, and that too in style. The giant Swarovski crystal at the center of the hair elastic ensures you also become the center of attention while working from home.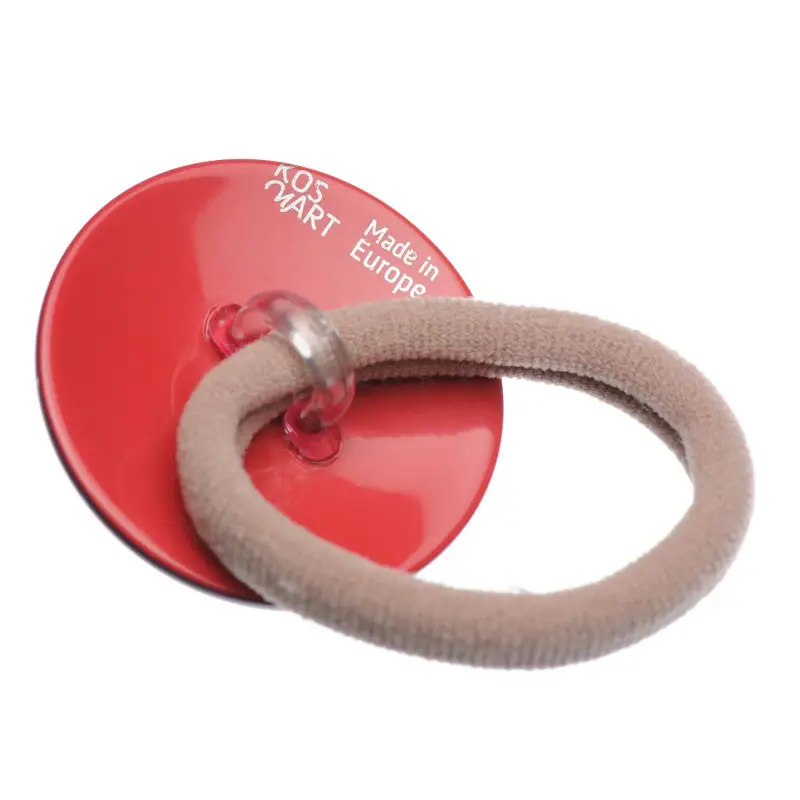 MEDIUM SIZE DOG SHAPE HAIR BARRETTE IN BLACK AND WHITE
No one is going to judge you for your fashion choices during the lockdown. However, you can make sure everyone notices your out of the box selection of hair accessories. This amazing hair barrette decorated with numerous Swarovski crystals offers you a perfect opportunity to surprise your colleagues on the next video call. It is also a great way to express your love for your pet dog.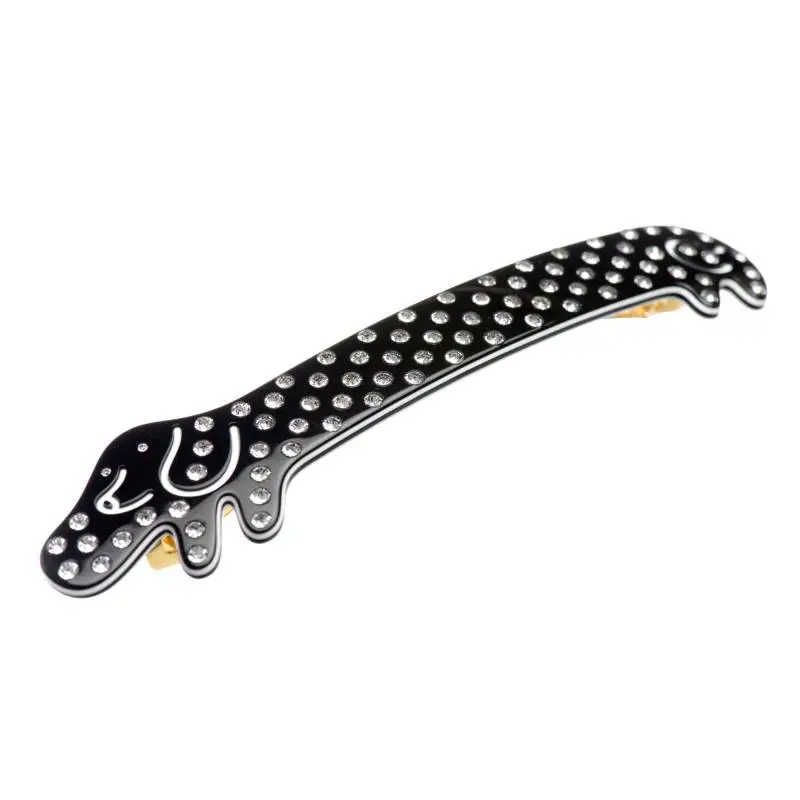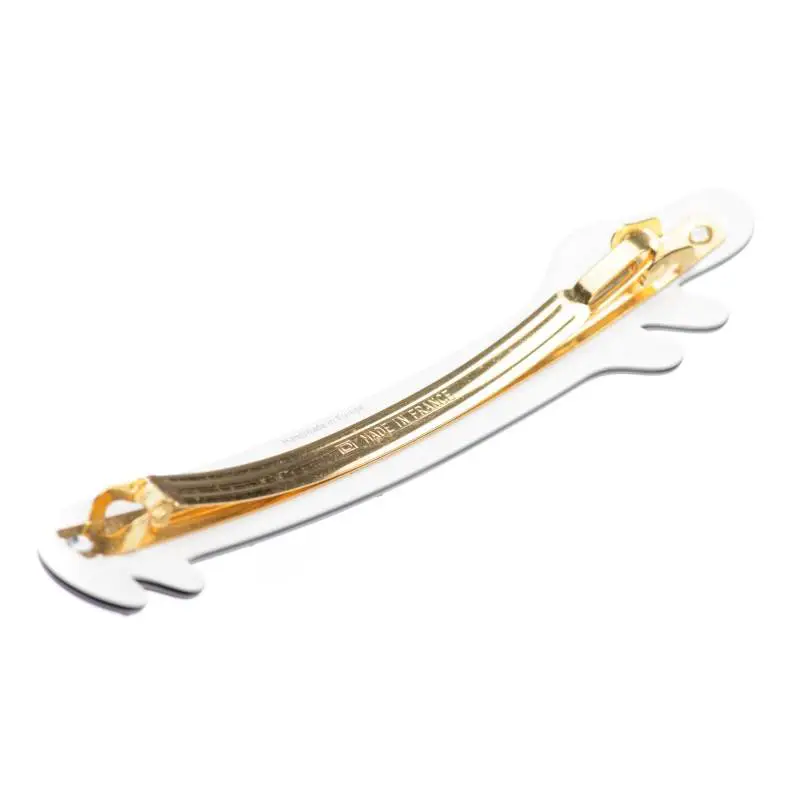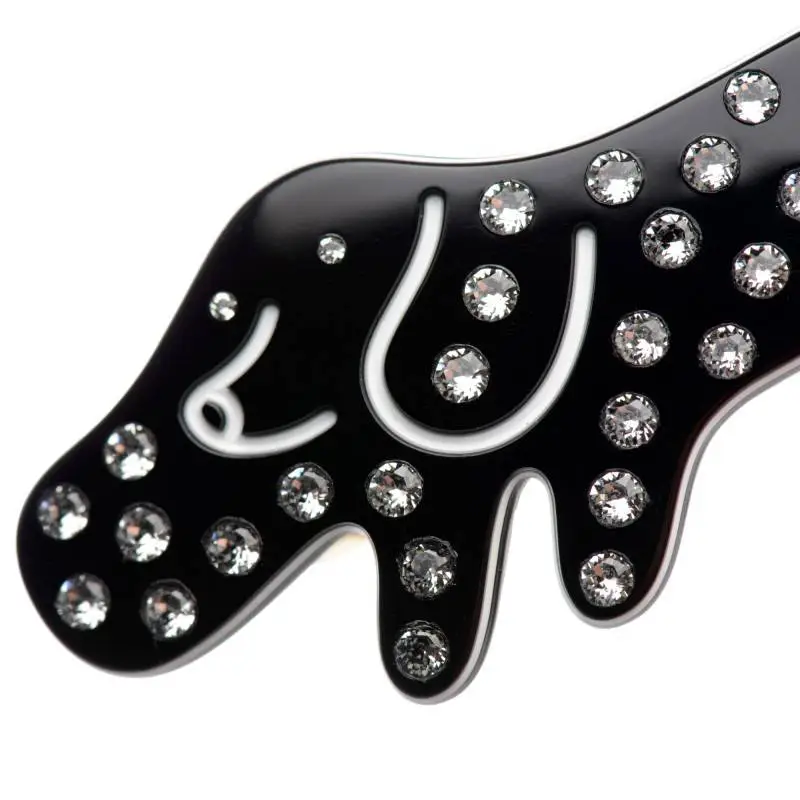 VERY SMALL SIZE ROUND SHAPE HAIR SNAP IN PEWTER GREY AND RASPBERRY
It is never a bad idea to complement your main hair accessory with some small-sized hair accessories. This hair snap is for you if you want to experiment tendrils around your face or want to copy a complex hairstyle. It sticks to the hair efficiently and doesn't slip owing to the strong grip mechanism it comes with. An exciting replacement for your existing tiny hair accessories.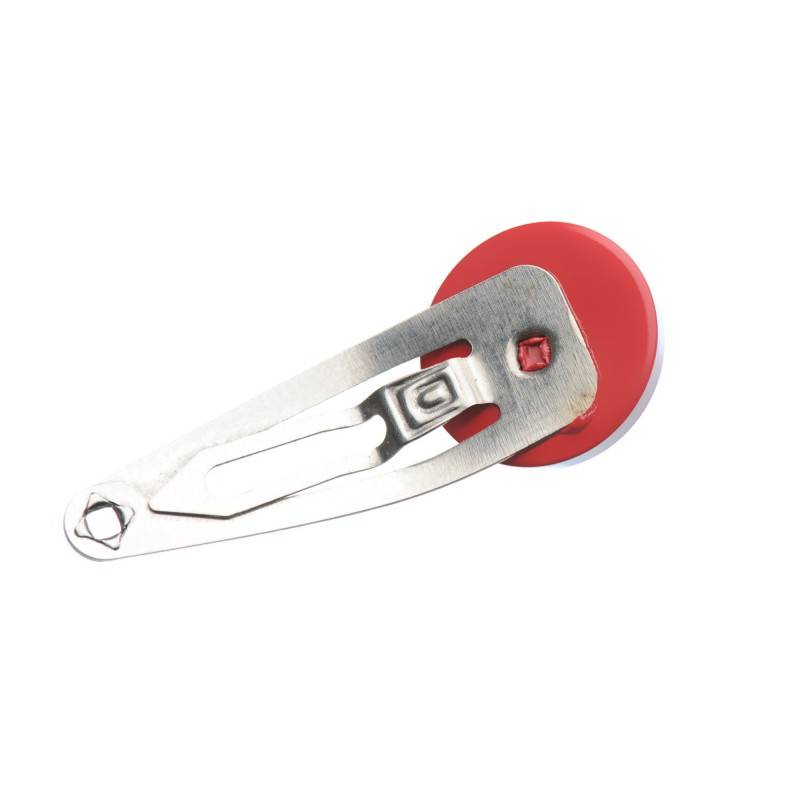 Related: Ideal Snap Clips that are Small in Size but Great in Style
MEDIUM SIZE SPECIAL ORNAMENT HAIR STICK IN ONYX
Another hair stick that is medium in size but great in utility is this onyx colored hair stick. Many hairstyles won't do without such hair sticks which means you need to have it in your beauty arsenal. You can attach is both at the rear and on the front side of your hair to bring about interesting results.
MEDIUM SIZE FISH SHAPE HAIR BANANA CLIP IN BLACK
Last but not least, banana clips are great equalizers for the mix of casual and formal looks. They are great at holding hair and this cute banana clip is no exception. adding this banana clip in your wardrobe means adding several new hairstyles and looks ideas to your beauty goals. Make it count.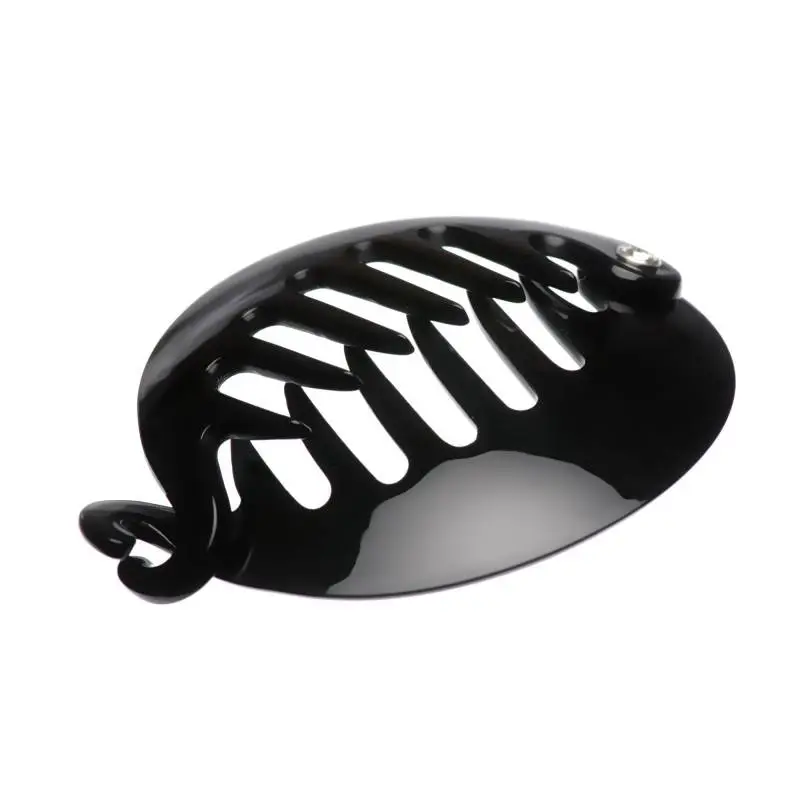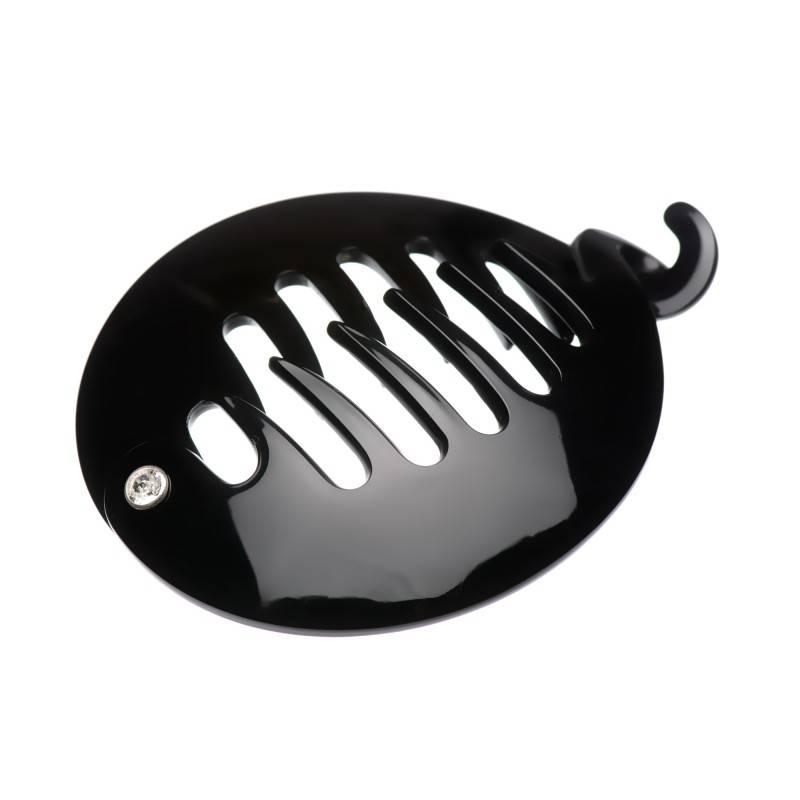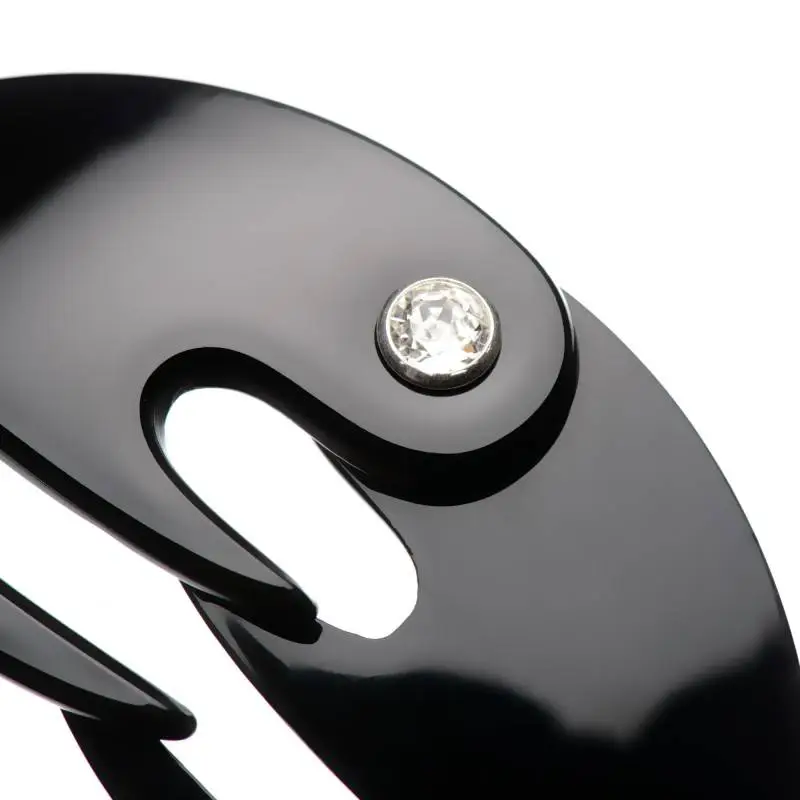 Final Words
Working from home is not as boring as you think it is. if you have the right accessories to wear the right looks then you can turn your work from home into something extraordinary. These hair accessories for women working from home are the best both in quality and results and we highly recommend them to all the working women out there.