15 Ideal Skin-Friendly
Hair Pins for Wedding
If there is one occasion where no one wants to compromise even a bit on their looks, it is weddings. one of the most crucial parts of a wedding look is the wedding hairdo. And when it comes to hairdo, you can't make a difference if you do not have some high-quality wedding hair accessories at your disposal.
Add the that the modern ladies' knack for trying out unique looks, and hair pins for weddings say Hi. Yup, there was a time when hair pins were only considered a Japanese hair accessory. However, tables have turned now and hair pins have found a global attraction especially in the US and Europe.
Therefore, to create unique hair styles with unique hair accessories, you ought to have hair pins at your disposal. However, you need to take care of two things, one that the hair pin is of good quality and second is that the hair pin is skin friendly.
Related: Hair Sticks and Pins; A Guide to History, Tips, Hairdos, and Products
It is because in the US only, 20% women suffer from the annoying nickel allergy. Given the pain and disturbance that comes with nickel allergy, you don't want to catch it at any cost. In this scenario, hypoallergenic hair accessories are your only bet. Therefore, we have compiled a list of skin-friendly hair pins for wedding so that you can kill two birds with one stone (not literally).
If you also want to break the stereotype and wear a unique look on the wedding, the following skin friendly hair pins for wedding might come handy.
Make them count.
Why should you buy skin-friendly hair pins for wedding?
Getting your hands on skin friendly hair pins for wedding will be helpful in many ways. Some of the reasons why you should be having them by your side are as follows.
1.

     
hair pins for wedding help you stand out
the last thing ladies want to feel at a wedding is looking mediocre. And the best way to avoid looking like an average lady is to do things differently. Hair pins for wedding offer you exactly that. When you will be having your hairdo decorated and secured with a hair pin, your looks wont match anyone and you will instantly become the center of attention. In short, hair pins offer one of the best ways to stand out without putting it a lot of effort.
2.

     
Skin friendly hair pins are safe for skin
Since skin friendly hair pins for wedding come with hypoallergenic qualities, they make sure that nickel allergy is kept at bay. You don't want to ruin the wedding ceremony worrying about nickel allergy or scratching your head, do you?  Therefore, before giving a hair pin for wedding a green signal, make sure it is not harmful for your skin and hair.
3.

     
Skin friendly hair pins for wedding are lightweight
Unlike traditional wedding accessories which are made of heavyweight metal, skin friendly hair pins are pretty lightweight. That means you can finally get rid of those heavy metallic hair accessories that make your hair spin. Moreover, according to the modern minimalist looks, the lighter the hair accessories, the decent it looks.
4.

     
Become a trend setter using Skin friendly hair pins for wedding
In this age of fashion consciousness, no one wants to miss the train of becoming a trendsetter. Being a trendsetter, you can become a social media influencer and win the hearts of many young ladies on Instagram. But for that, you need to make some bold decisions and trying out skin friendly hair pins for wedding is one of them.
5.

     
Skin friendly hair pins for wedding will be there for other formal events to
Unlike other fancy hair accessories, if you decide to get skin friendly hair pins for wedding, you will be able to use them on many other occasions for a long time. This means none of your hairdos will remain without embellishment for any occasion when you have hair pins for wedding in your beauty box.
6.

     
Hair pins for wedding save time
Where other hair accessories take a lot of time to be adjusted properly, hair pins give instant results. Come to think of it, all you have to do is insert the hair pin in your hair at the position of your choosing and that's it. That is all it takes to embellish your hair. We call it wearing your dream look on a short notice.  Therefore, you will not have to spend hours on getting the hair accessory right.
7.

     
Hair pins for wedding are pocket-friendly
Going after high end and luxurious metallic hair pins for wedding might seem a solution to your hairdo for wedding, but they might break your bank. On the contrary, skin friendly hair pins for wedding are some of the most affordable hair accessories but their impact is no less by any means than an original gold hair pin. Thus, you can purchase a number of skin friendly hair pins in the price of one gold hair pin. The choice is yours.
15 Ideal Skin-Friendly Hair Pins for Wedding
We hope that you are no longer wondering about why you should give skin friendly hair pins for wedding a chance, let's discover some of them together. Below you can find some high-quality skin friendly hair pins for wedding at one place. Have a look.
Starting the list with this hair pin because it is one of the most aesthetically attractive hair accessories. The combination of blue and white color makes pleasing vibes together. Thanks to its hypoallergenic construction, you can elevate your hairdo for a wedding event without even giving a second thought.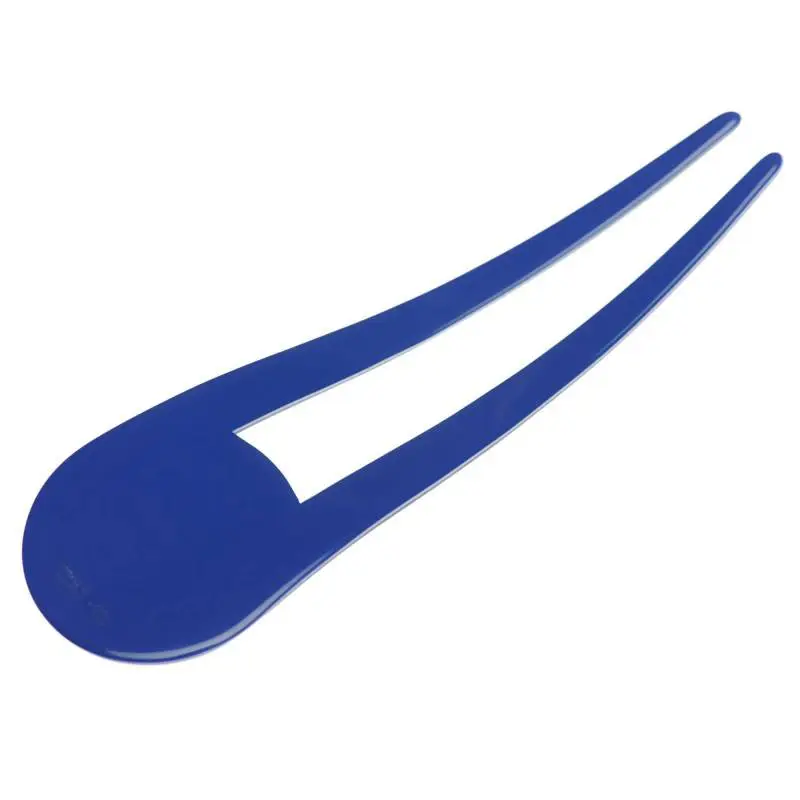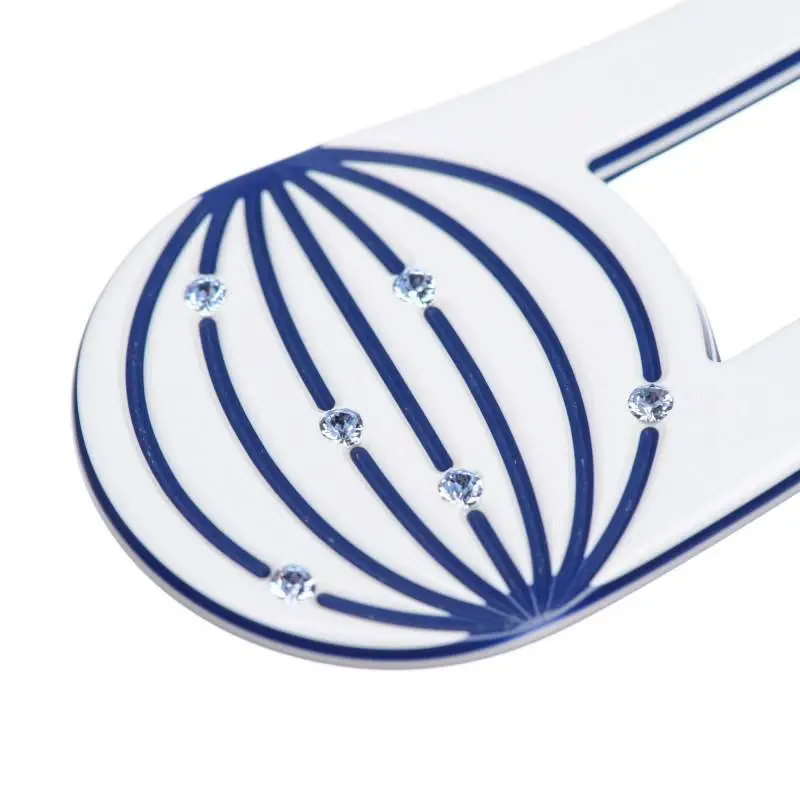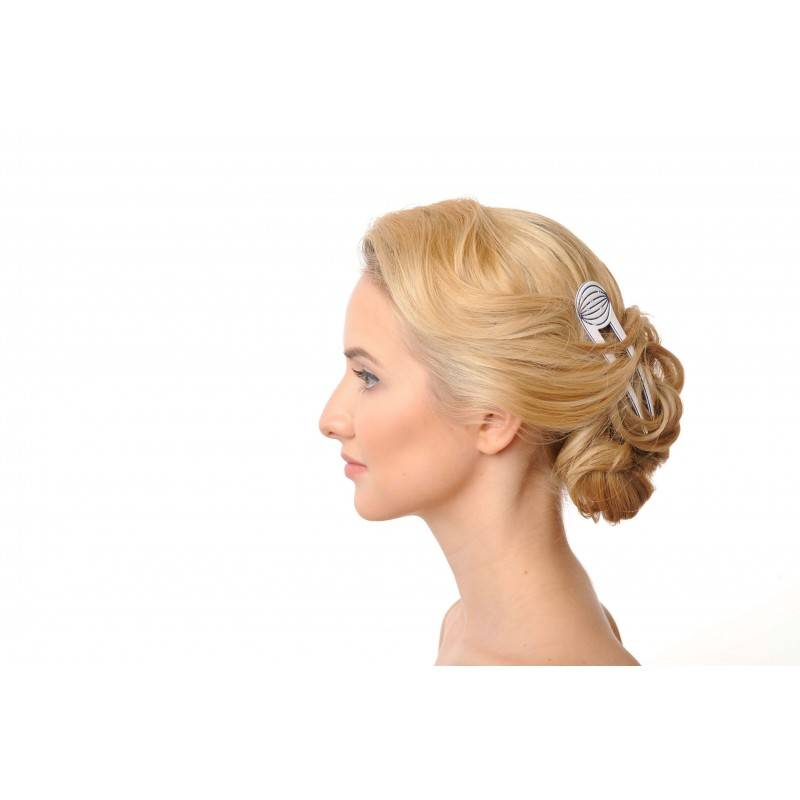 If you look closely at this hair pin for wedding, you will notice high level of detail. This hair pin is all about decorating your hairdo with a fancy touch. It is kin friendly provided that it Is made of bio-plastic. A tiny yet sparkly original Swarovski crystal at its zenith looks like a jewel in the crown, no matter which hair type you have, this hair pin will cater to them pretty seamlessly without compromising on the hair health because it knows how to make hair accessories and hair health go hand in hand.
If you are also one of those women who find elegance in simplicity that you must not miss out on this hair pin for wedding. Decorated with 3D engravings and decorated with an original Swarovski crystal, you can rest assured that this hair pin for wedding will make the wedding evening much more exciting for you. No kidding.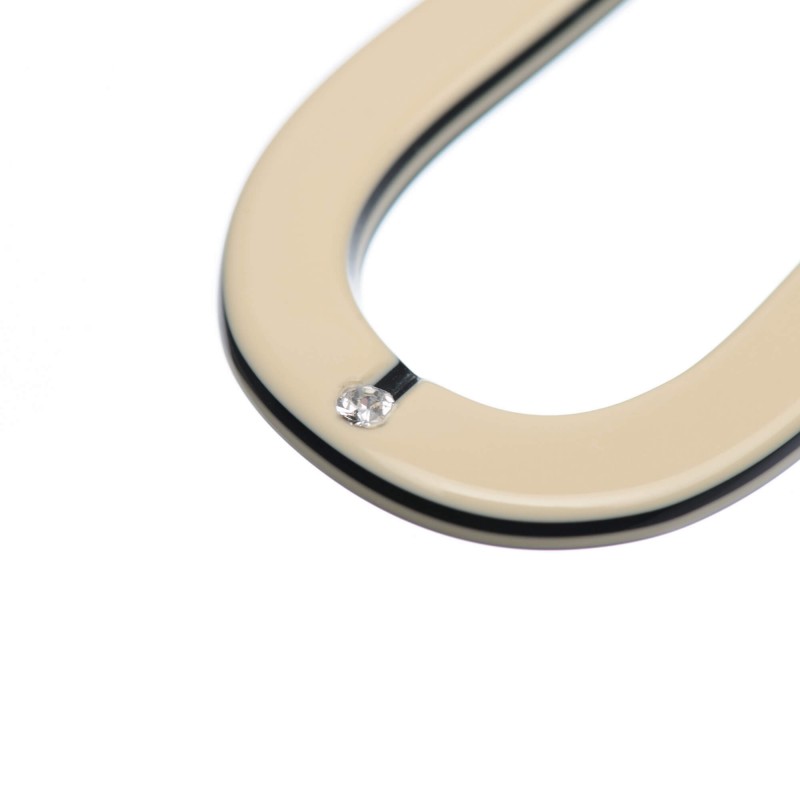 Only a single glace at this hair pin will tell you why it belongs to the ideal hair pins for wedding. The lavish decoration with Swarovski crystals and the unusual design that is colored in beige pearl are a surety that your hairdo is going to undergo a great stylization once you put this hair pin your hair.it is also one of the best bridal hair accessories for summer 2020. So, make sure you have this hair on by your side before you think you are done with your shopping for the wedding.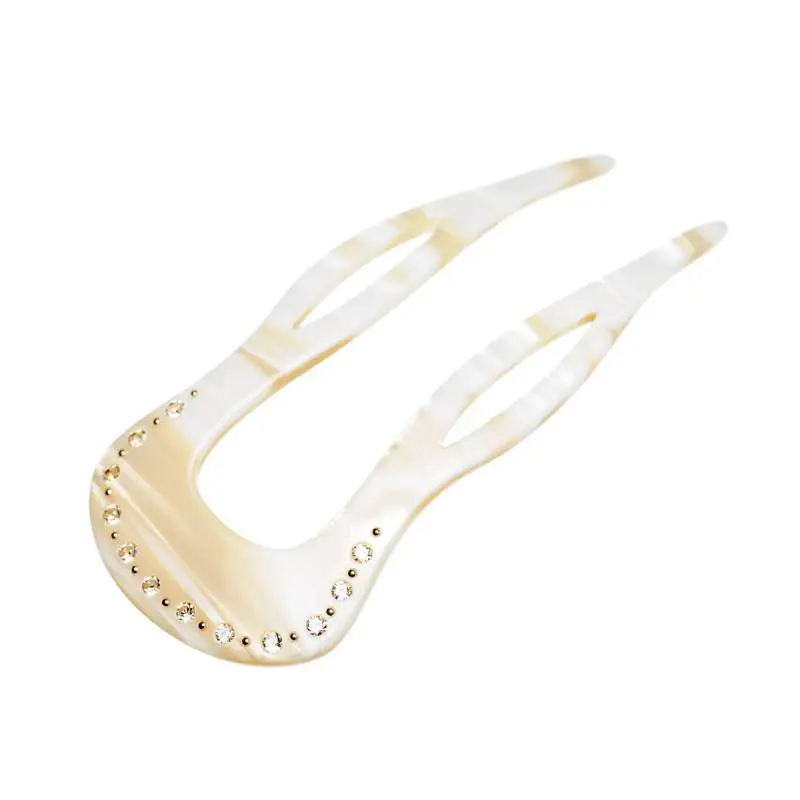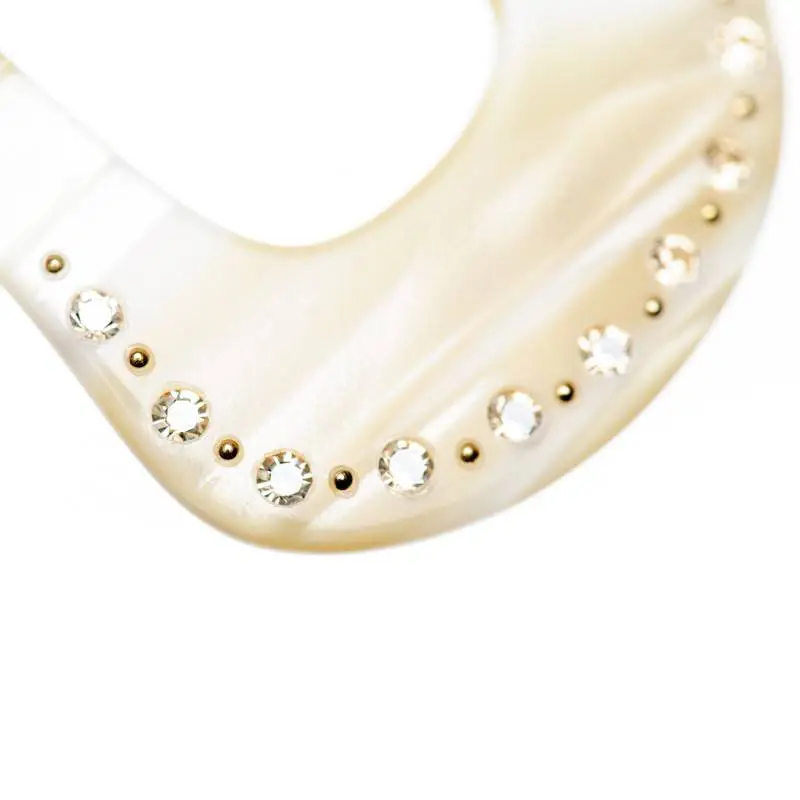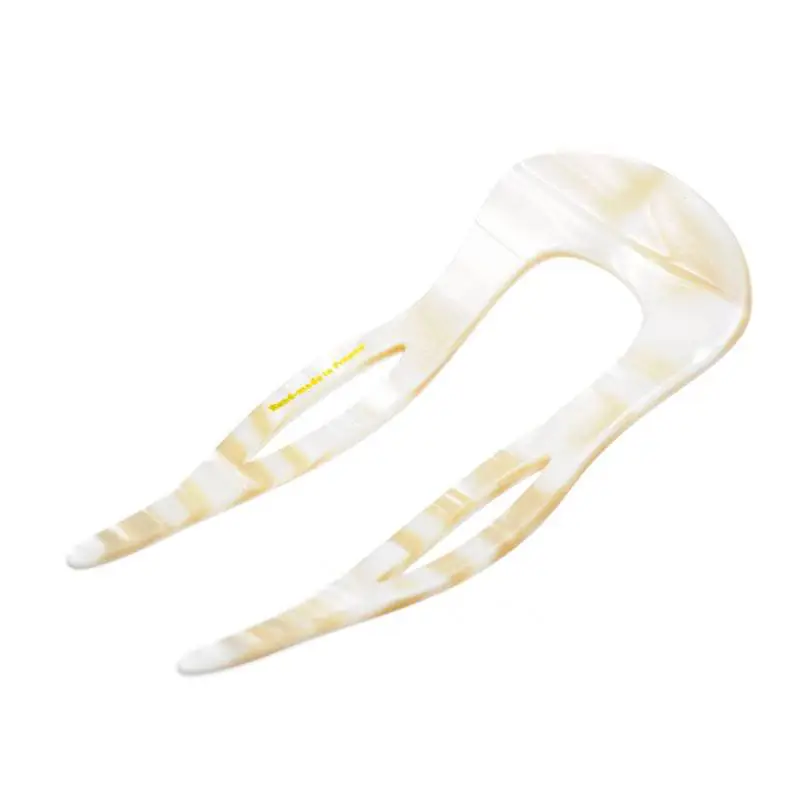 This one might seem a very simple hair pin for wedding, but trust us, its impact is huge. Thanks to its pure white color, it creates a fashion statement easily. It is no wonder you will observe many eyes stuck at you when this hair pin is in your hair exhibiting its pure vibes. It can also be used to create a matching effect with your dress or a contrasting effect with your hair and you will never be disappointed.
This hair pin belongs to the list of brand new hair accessories in 2020 and comes in a very attractive hue which is perfectly in line with the theme of weddings. This skin friendly hair pin helps you walk in full of confidence because you know that your hair are looking matchless. Thus, this hair on for wedding does many jobs at the same time. And the best part is that you can use it on other formal events as well like office presentations. Jackpot!
Here is one of the best sellers hair pin for wedding. The reason is simple, its sleek design and decoration with original Swarovski crystals, and hypoallergenic qualities. Add to that the lightweight feature and capability of catching the eye instantly and you have an ideal hair on for wedding before you. Get your hands on this hair pin if you think you will need a hair pin for an interview too because this is also one of the best hair accessories for the job interview.
Black is the king of colors and this hair pin for wedding explains why. You have a look at this hair pin and it makes it difficult to look elsewhere. The Swarovski crystals add to the beauty of this skin friendly hair pin. Thus, if you are going to attend a wedding in the evening, this hair pin is there for you. All you need to do is create your desired hairdo and insert this hair pin gently in the hair and you are all set to rock. It is also one of the best hair accessories for Afro hair.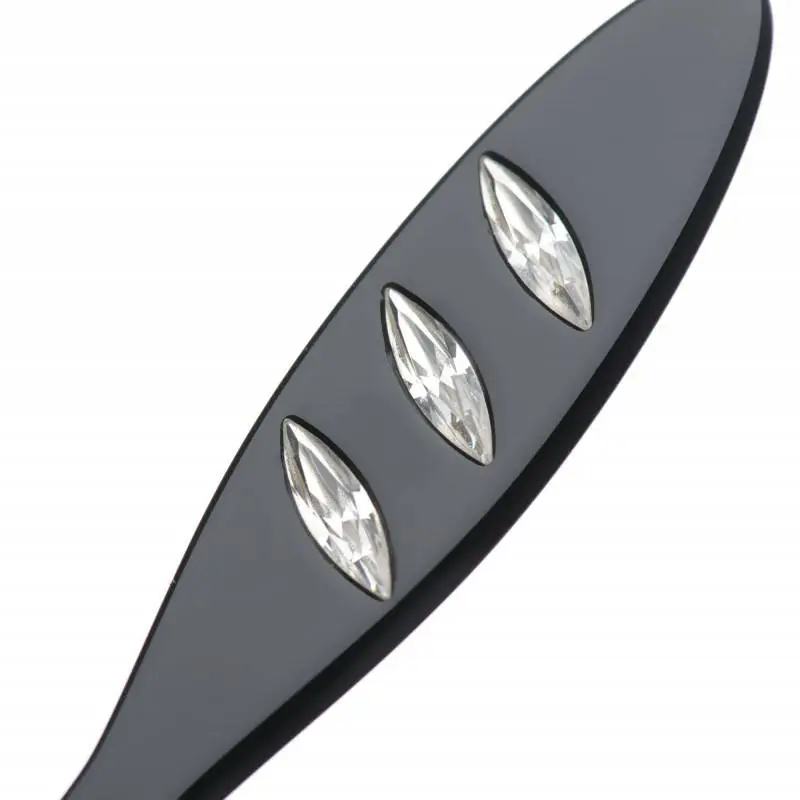 And if you opt to wear a vibrant dress on the wedding, you will have to get an equally vibrant hair pin for wedding as well and in that case this hair pin will do the trick for you. The red color is also an ideal way to showcase your love for colors. A bold choice for bold ladies, use this hair pin to let the world know you are ready to accept change. Go for it!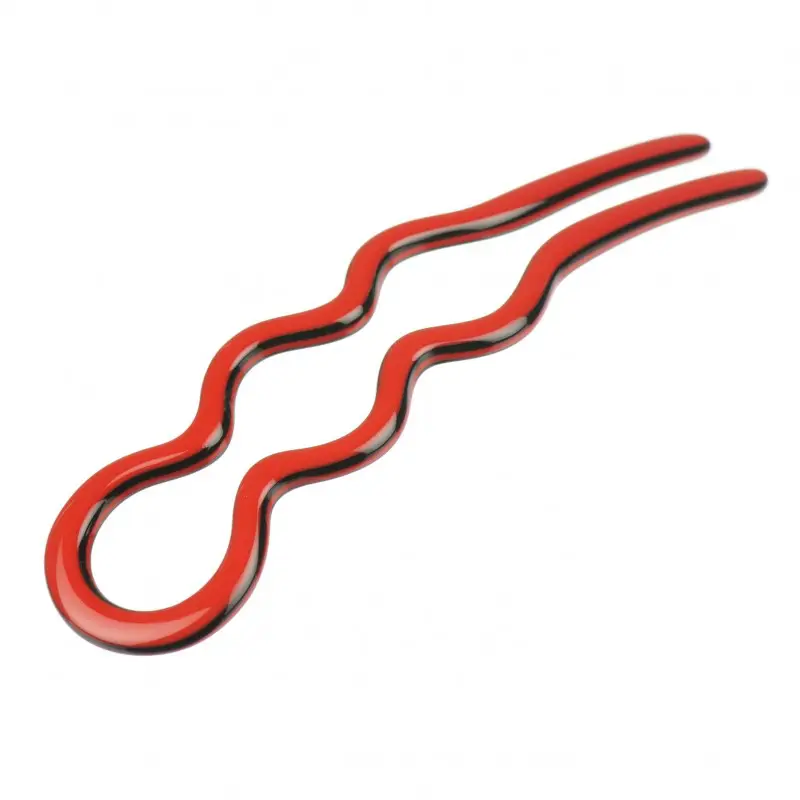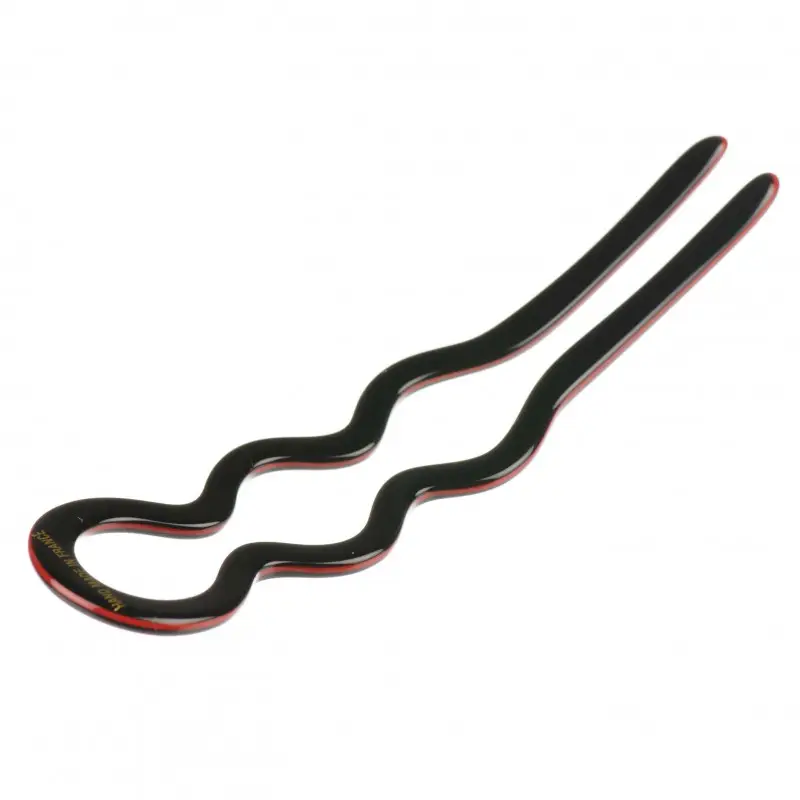 For a fancy look, your choice should be one of the best fancy hair accessories like this one. This hair pin comes decorated with a catchy design in golden that can elevate any hairdo, let alone a wedding hairdo. Just as promised, this one is also skin friendly hair pin and does the job pretty smoothly. Is there anything better than making your hairdo look astonishing only by inserting a hair accessory within five seconds? We leave the answer to you.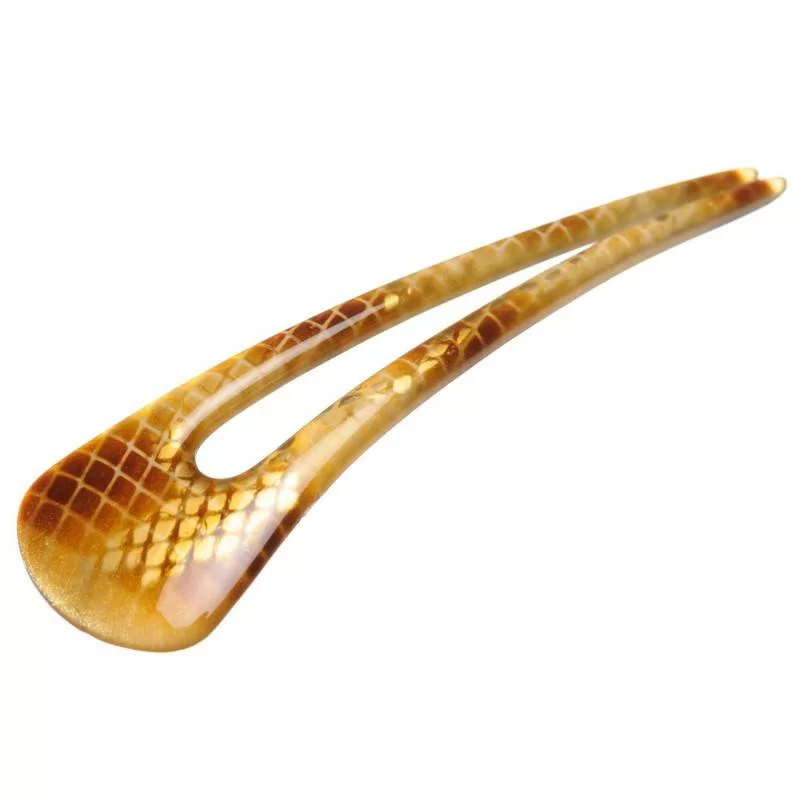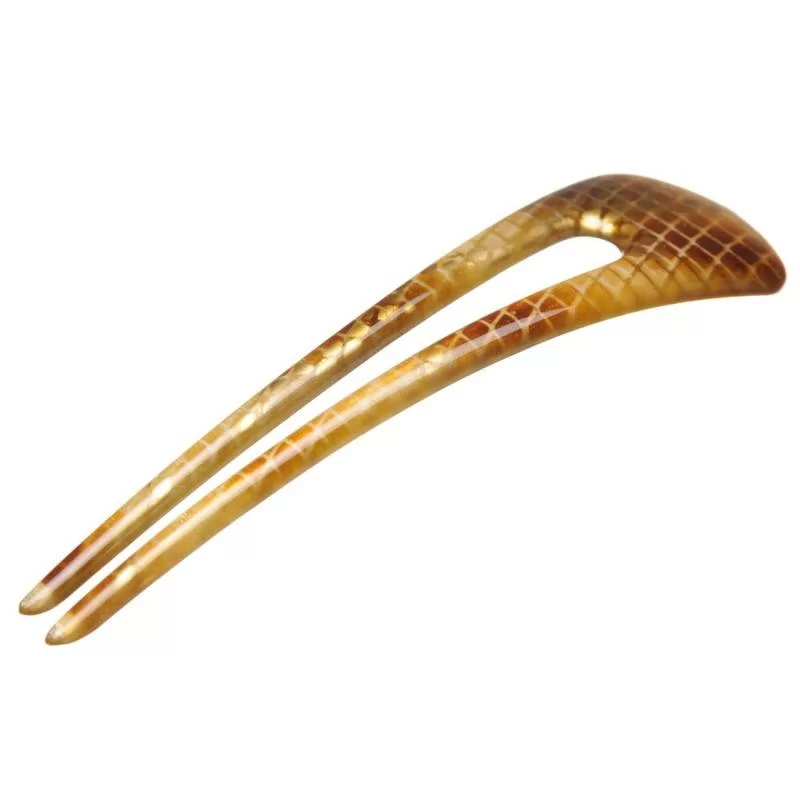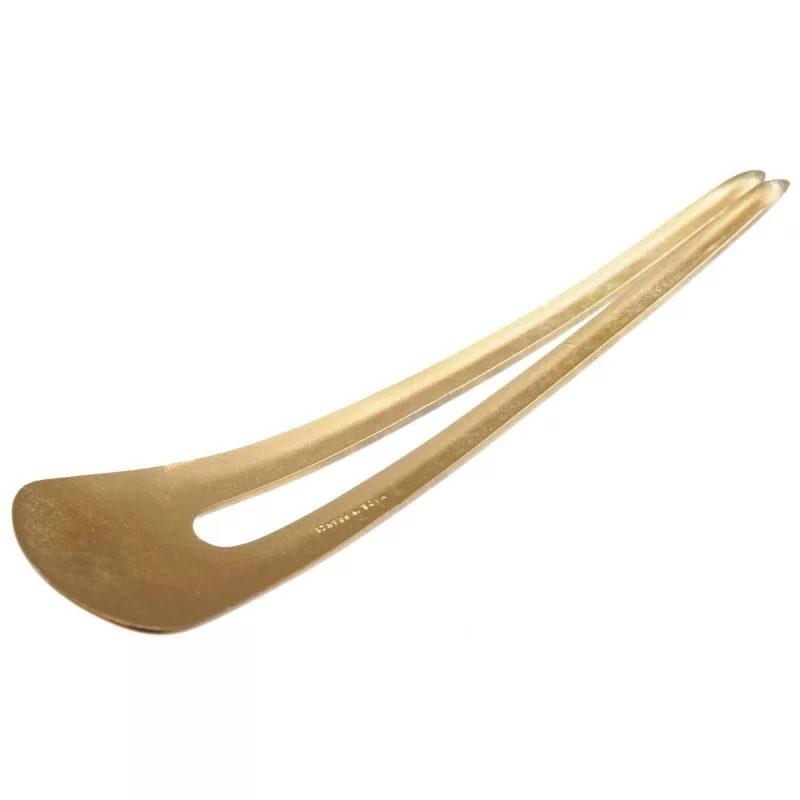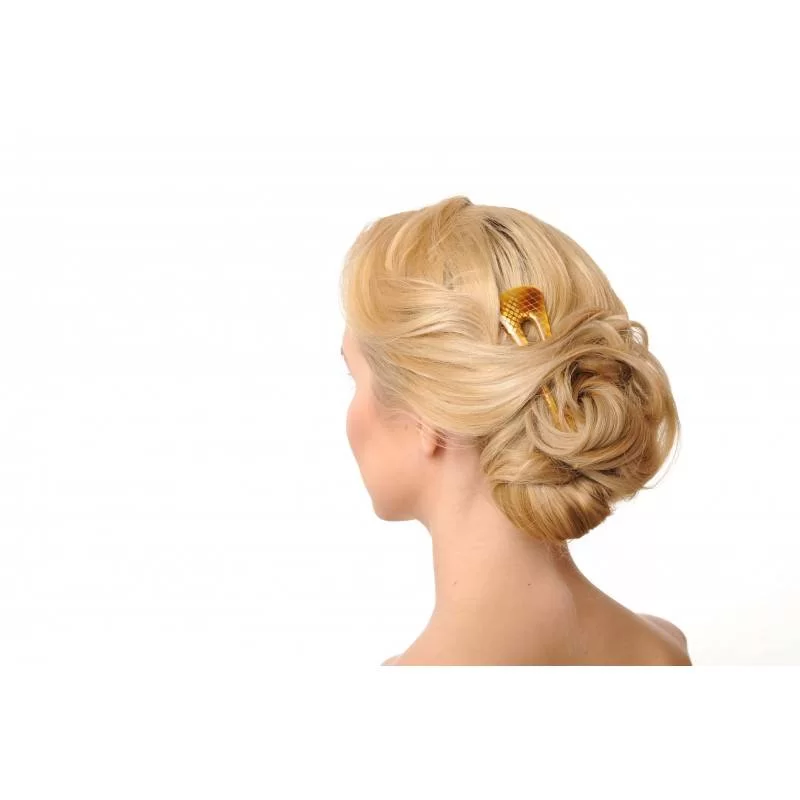 If the wedding event is during the day timings, then nothing can cater to your hair better than this hair accessory. It is one of the best budget hair accessories under $5. That means you can live the look of your dreams by only spending a fraction. Therefore, missing out on a unique look by this close margin won't be rational at all. And the best part is that once the wedding is over, you can use it as an everyday hair accessory as well.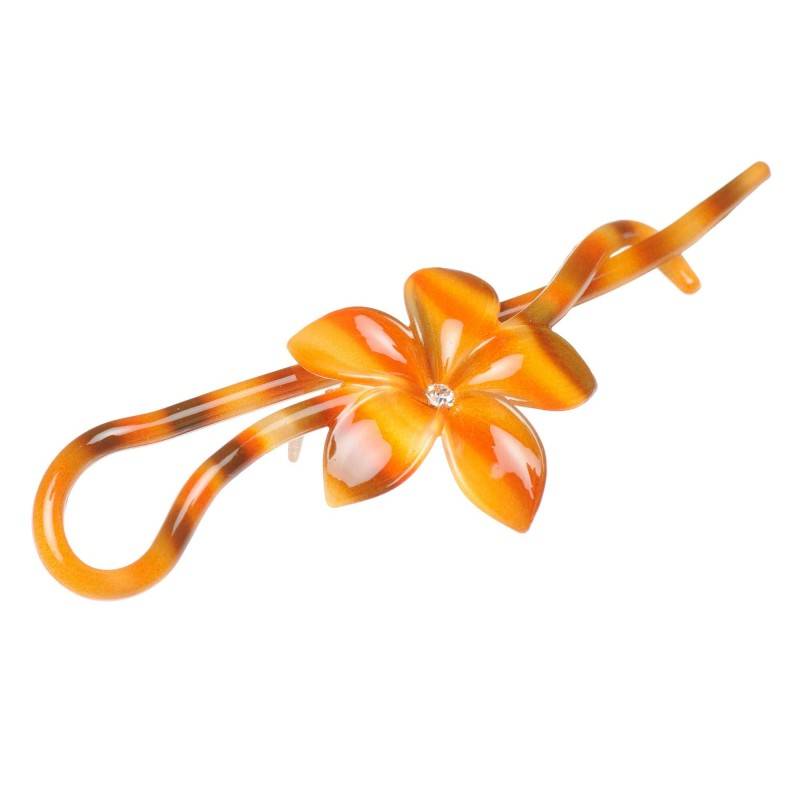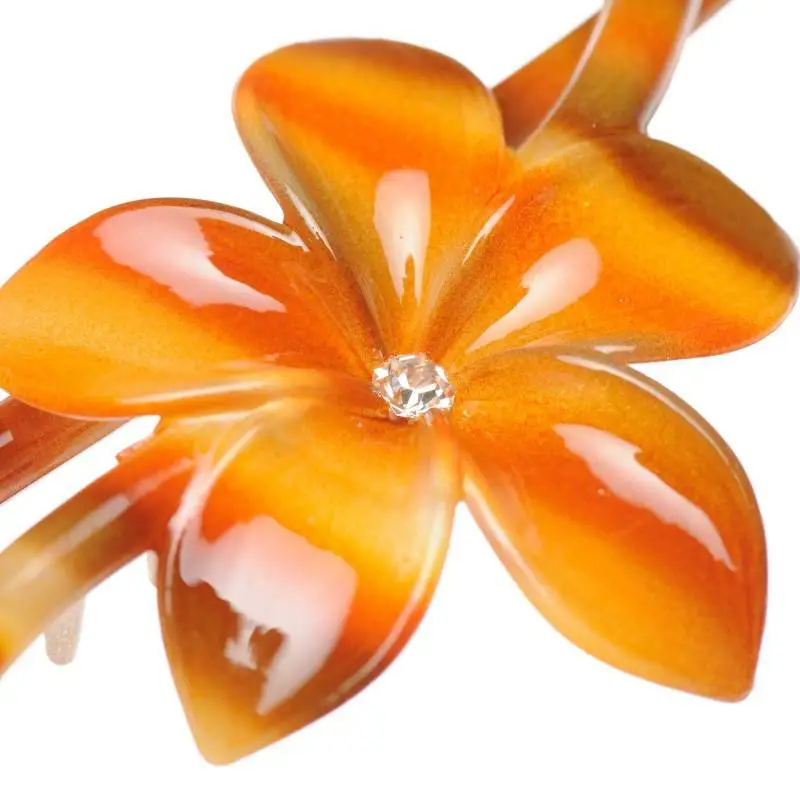 As you can judge from its looks, this hair pin for wedding is different from its predecessors. The primary purpose of creating this design is to provide added firmness for some certain hairdos. Thus, if you want to use a hair pin in a position where you think it might slip and fall down, use this hair pin. It grabs the hair like a clasp without compromising on the purpose of hair pins. It is skin friendly to ensure you can employ it without having to worry about nickel allergy.
Some women like the idea of hair pins but do not want them to steal the show from the main hair accessory. If you are also one of them then this hair pin in black would come in handy. If you have black hair, this hair pin would complement them without being too prominent serving your purpose. Thus, this hair pin for wedding offer you what other hair pins don't. However, it possesses all the qualities of a high-quality hair pin just like a costly hair pin.
If you have decided to make braids as the hairdo for wedding, this hair pin will help you complement it while allowing you to remain elegant. It belongs to ideal hair accessories for all hair types. Doesn't matter you have thick hair or thin, long hair or short, you will end up finding this hair pin pretty beneficial. That's a given.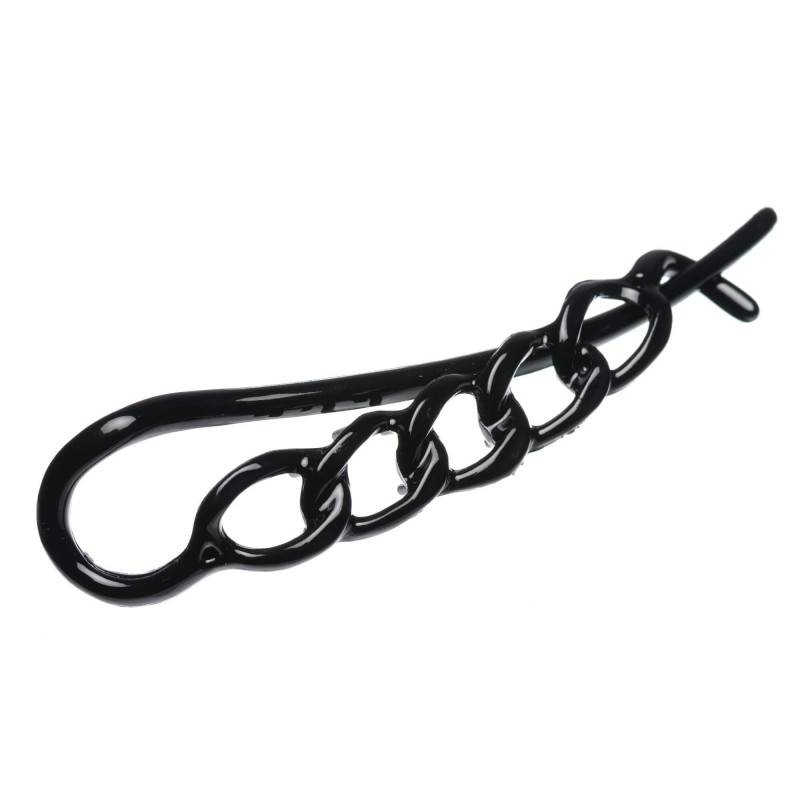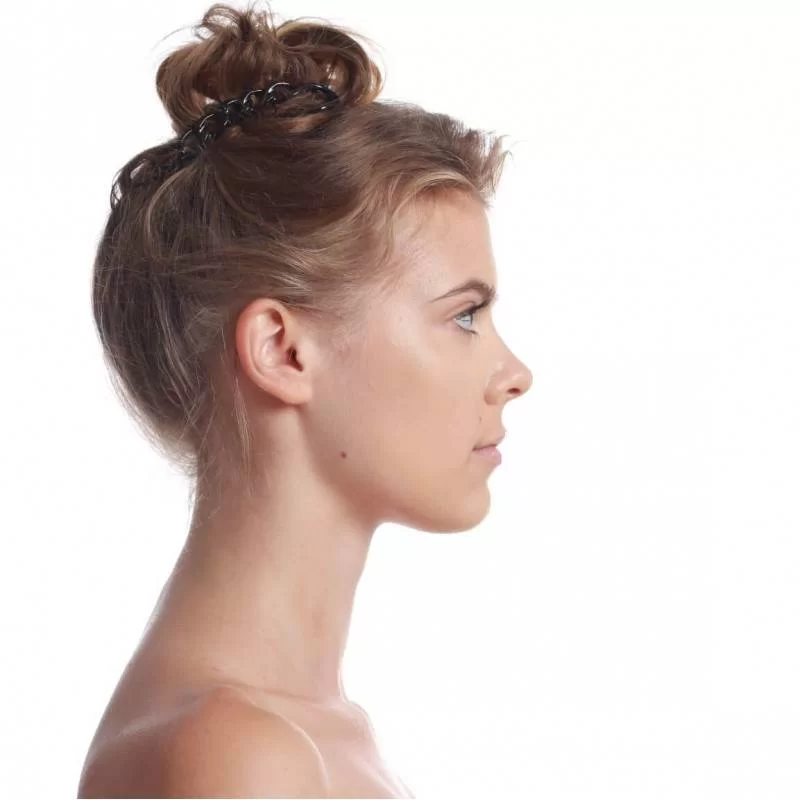 Japanese hair sticks are famous for decorating hair especially buns in a sleek manner. Just like Japanese women, you can also make sure your bun for wedding look extraordinary by sliding in this Japanese hair pin for wedding. It is a recipe for instant hair styling when you are confused about decorating your hair.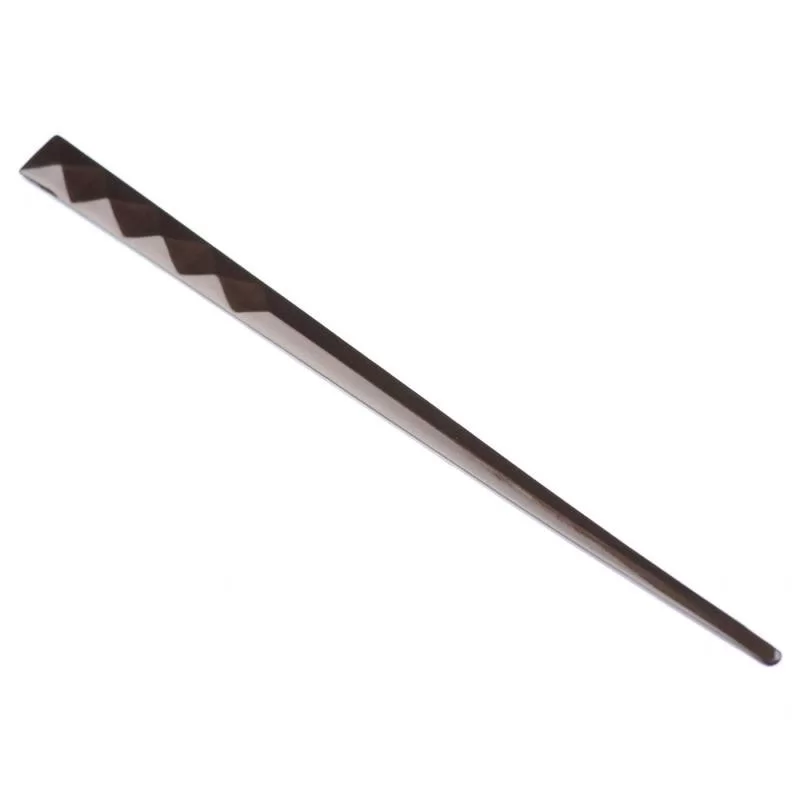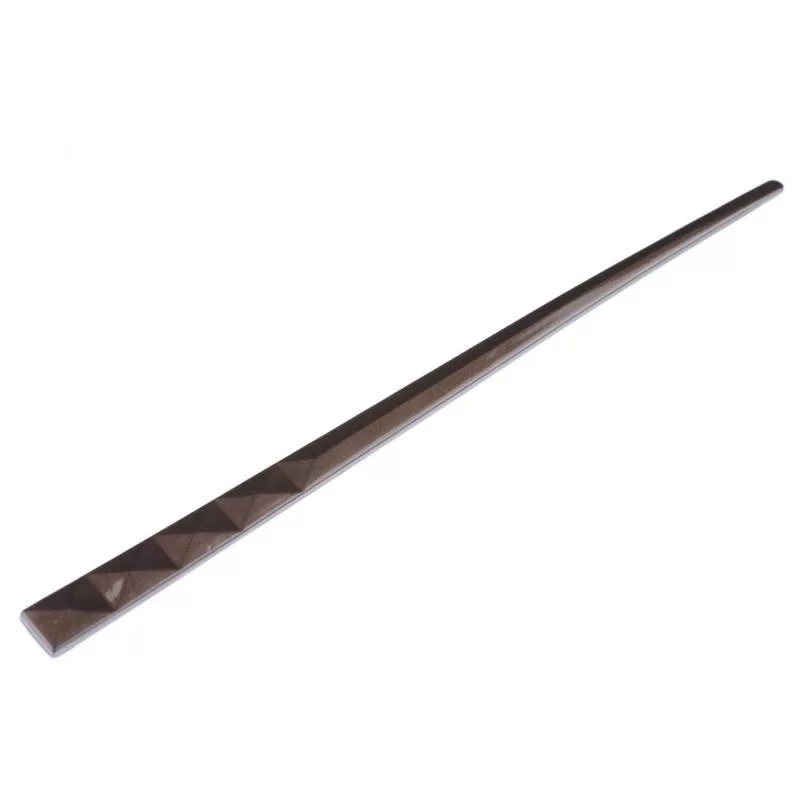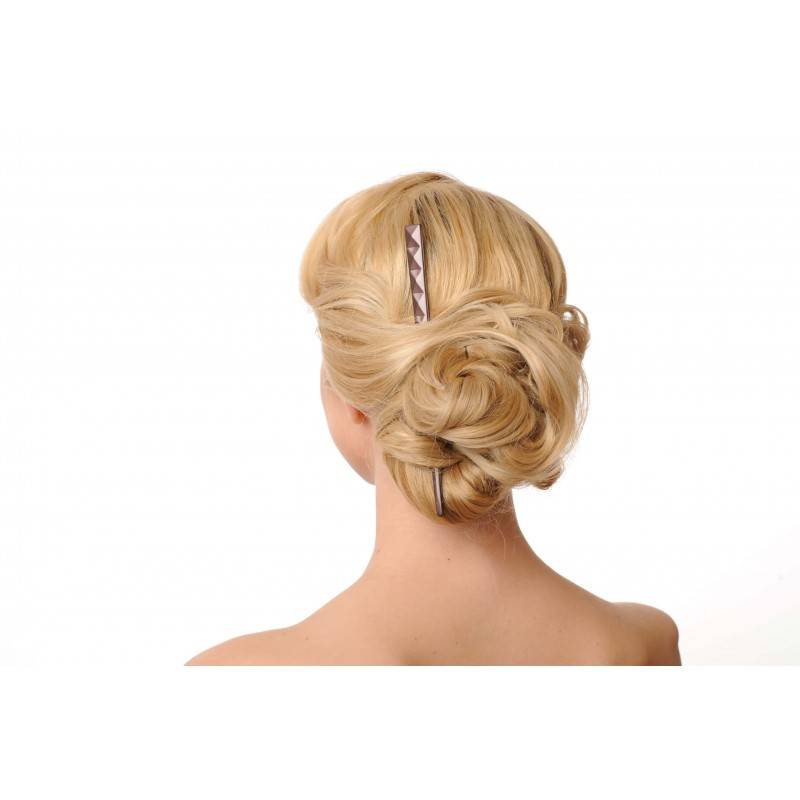 Conclusion
In order to wear a look that you never tried to attend weddings, getting your hands-on skin-friendly hair pins for wedding is an excellent idea and it will help you in many ways even after the wedding is over. All the hair pins for wadding mentioned above are high quality, skin friendly and pocket friendly so that your looks and confidence both remain at their best.