15 Cute Hair Clips To Rock a Sweet Look
One of the biggest problems that modern girls face is how to maintain their desired looks. Some girls like to have a lethal look; others opt for a sweet, adorable look.
This article is for the second type of girls (which are in the majority). In their quest to look adorable all the time, cute hair clips help them a great deal. Because such hair clips have a feeling to them, they allow girls to give their favorite vibes.
Cute hair clips are cute because of many reasons. Their design, embellishment, color, and style are such that they actually look cute. There are many other advantages as well as getting cute hair clips.
Have a look.
Advantages of cute hair clips
If you ever get confused about whether you should actually buy cute hair clips or not, the following advantages might come in handy.
1.     Cute hair clips are cute
It is pretty straightforward; cute hair clips are overloaded with cuteness. These hair clips are beneficial in achieving a look that no one can deny. Pro tip: Cute hair clips also let girls win their beloved's heart easily.
2.     Cute hair clips are hair friendly
Just like their name, high-quality cute hair clips are always hair friendly. That means their shape is molded in a manner that they do not damage the hair even if they are pretty delicate. That is why we refer to them as one of the best hair accessories for thin hair.
3.     Cute hair clips are skin-friendly
Since cute hair clips are made while keeping in view their potential users, it is ensured that they are skin-friendly as well; by skin-friendly, we refer to the material of the hair clip as well as design that contains no sharp edges.
4.     Cute Hair Clips are ideal for Kids
Cute hair clips are also the ideal hair accessories for kids. It is because kids are also cute, and these hair clips add to their cuteness. Moreover, thanks to their skin-friendly and hair-friendly features, they suit kids pretty well.
5.     Cute hair accessories can be gifted
Another major reason to get your hands on cute hair clips is that they are one of the perfect gifts you can give to women. It is because cute hair clips won't only solve their problems but will also make them feel young and adorable. Isn't that what we all want?
6.     Cute hair Clips are Universal
By universal, we mean that cute hair clips can be worn on any occasion, whether formal, informal, or casual. This is not the case with all hair clips. That is why girls can't help themselves loving cute hair clips.
7.     Cute hair clips are a fashion statement
Just because they look adorable doesn't mean they do not hold the ability to help you create a statement. In fact, they are the easiest way of creating a simple statement. Because all you have to do is attach a cute hair clip to your hair, and that's enough to bring an adorable change.
15 Cute Hair Clips for a Sweet Look
Now that you know precisely why you should be giving cute hair clips a chance as soon as possible let us help you a bit more. To cater to your standards of quality, below, we have listed some high-quality cute hair clips that you can add to your collection with your eyes closed.
Make them count.
MEDIUM SIZE SPECIAL ORNAMENT HAIR BARRETTE IN PEWTER GREY AND RASPBERRY
When talking about cute hair clips, a few emerge in mind instantly, and this hair clip is one of them. Having been decorated with cute Swarovski crystals and made with skin-friendly hypoallergenic material, this cute hair clip can cater to your dream look in an effortless way.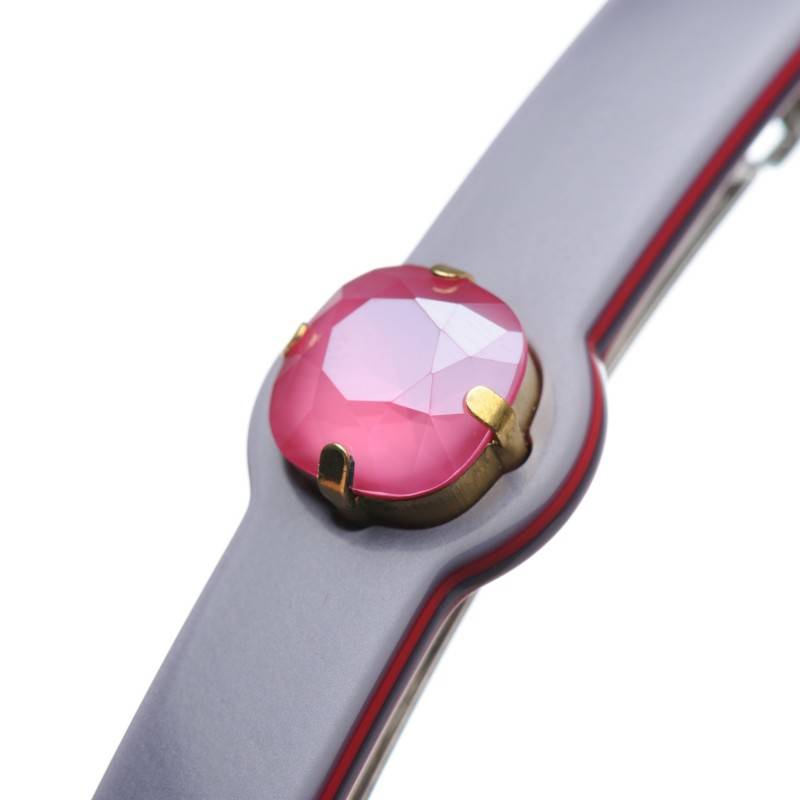 MEDIUM SIZE SPECIAL ORNAMENT HAIR BARRETTE IN BLUE AND WHITE
One of the best ways to bring cuteness to the equation is by making the correct use of colors, and this cute hair clip allows you precisely that. Its horizontal lines design and a red decoration are like the cherry on the top. If you want to look cute even in your workplace, make use of this hair clip because it is one of the best hair clips for work.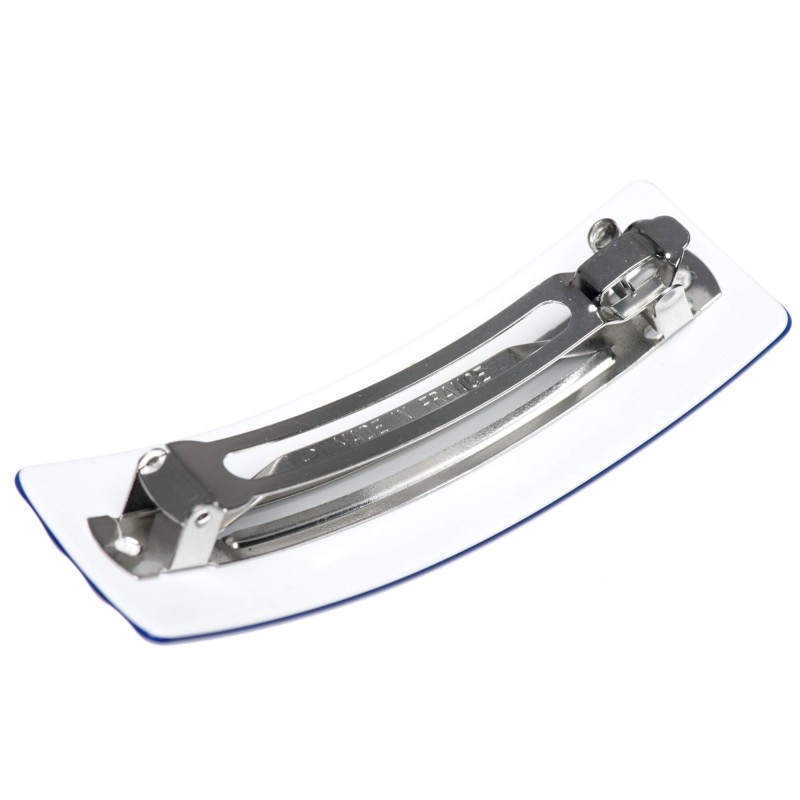 VERY SMALL SIZE SPECIAL ORNAMENT HAIR SNAP IN SKY BLUE AND HAZEL
If you have a family function coming up, then make use of this one of the best hair accessories for family get-togethers and barbecue. It is made with skin-friendly material and adds a cute little detail to your hair to tackle that small bunch of hair which keeps irritating you.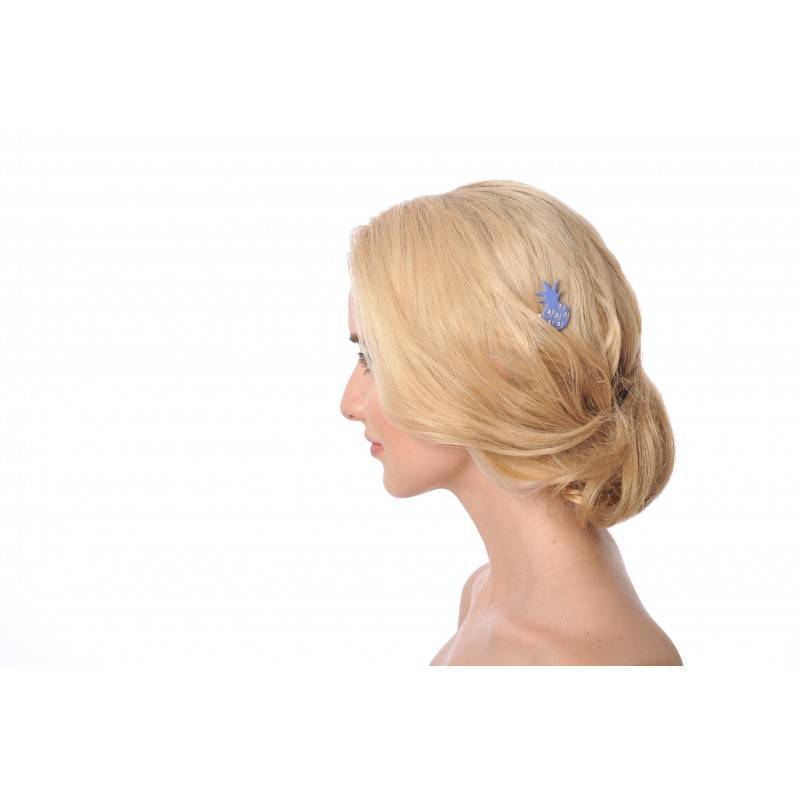 LARGE SIZE SPECIAL ORNAMENT HAIR BARRETTE IN MIXED COLOUR TEXTURE
What is cuter than a starfish? So, it is never a bad idea to copy nature for some cuteness, and in this cute hair clip, you will find precisely that.  This hair clip is an ideal way to attract the eyes of your friends and colleagues because of the sheer cuteness your hair gain from it. It is worth giving a try.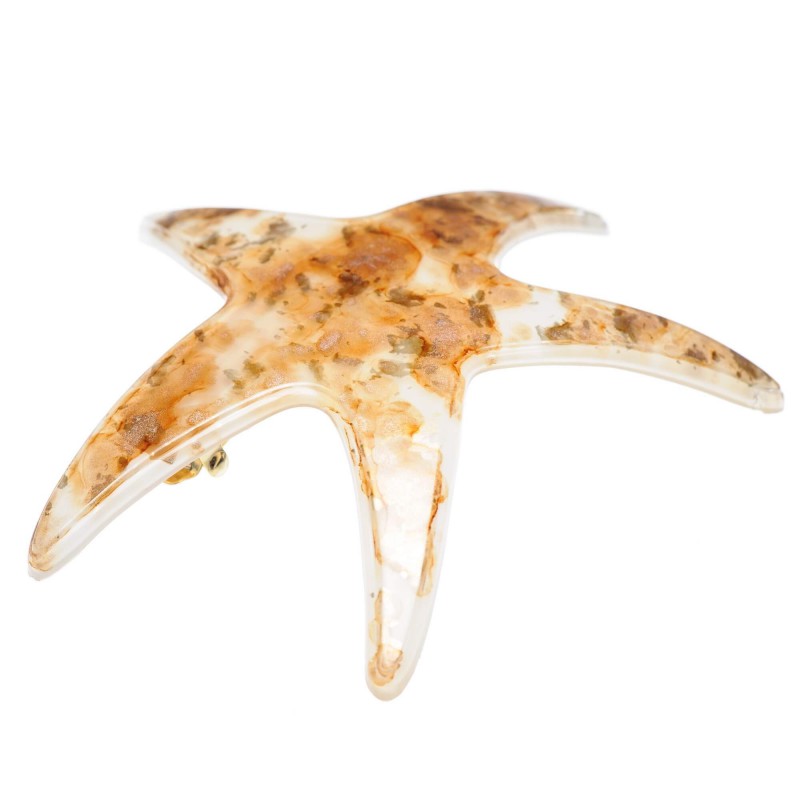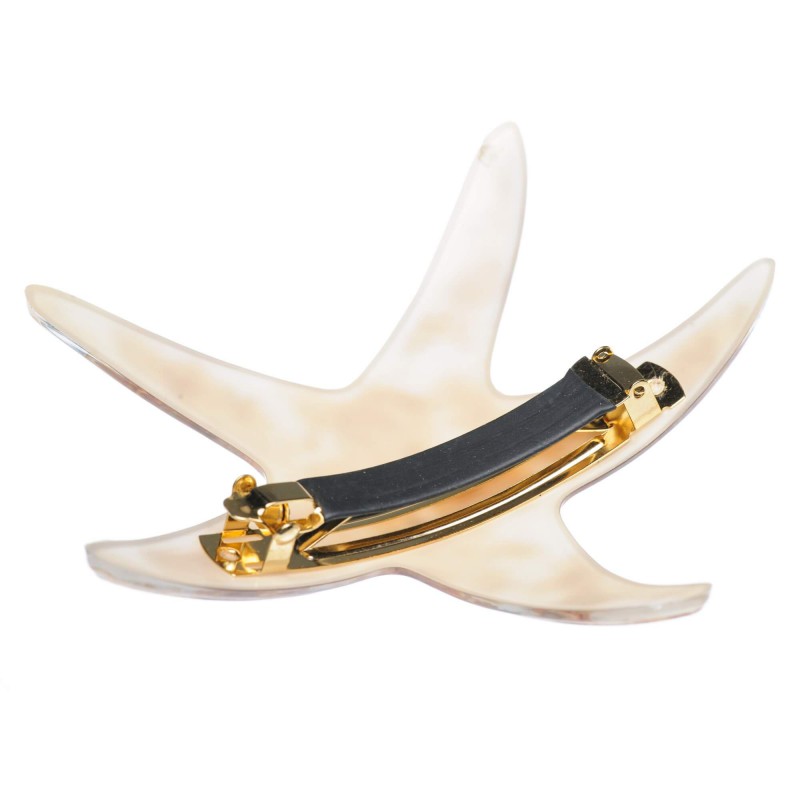 MEDIUM SIZE DOG SHAPE HAIR BARRETTE IN BLACK AND WHITE
Do you know cute hair clips are all-inclusive? Yup, they are one of the ideal hair accessories to wear on any occasion, and this cute hair clip belongs to those. Its dog-shaped design that comes heavily decorated with original Swarovski crystals takes things to whole lot new level of cuteness.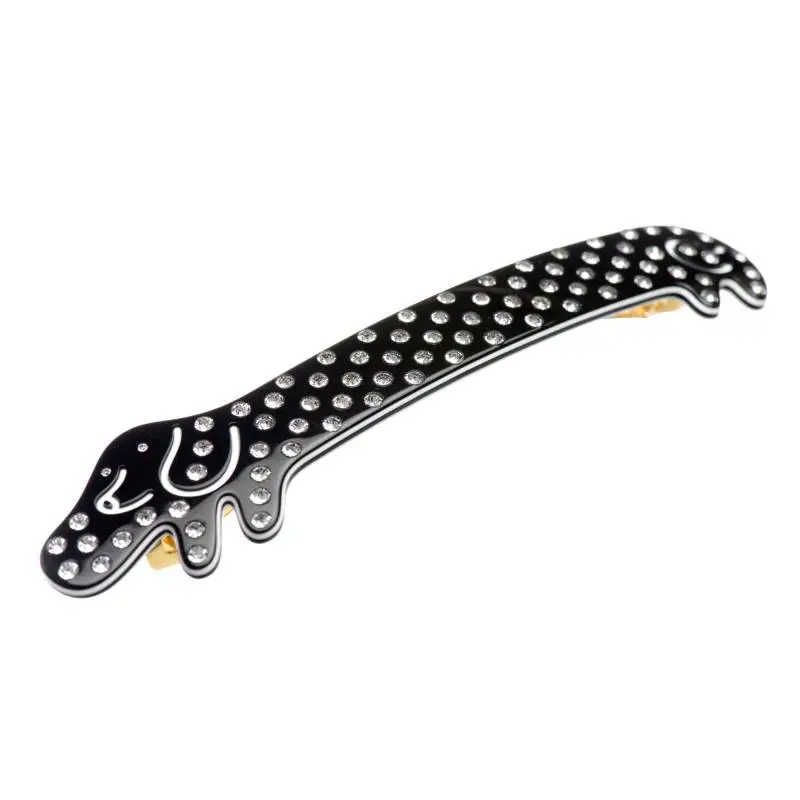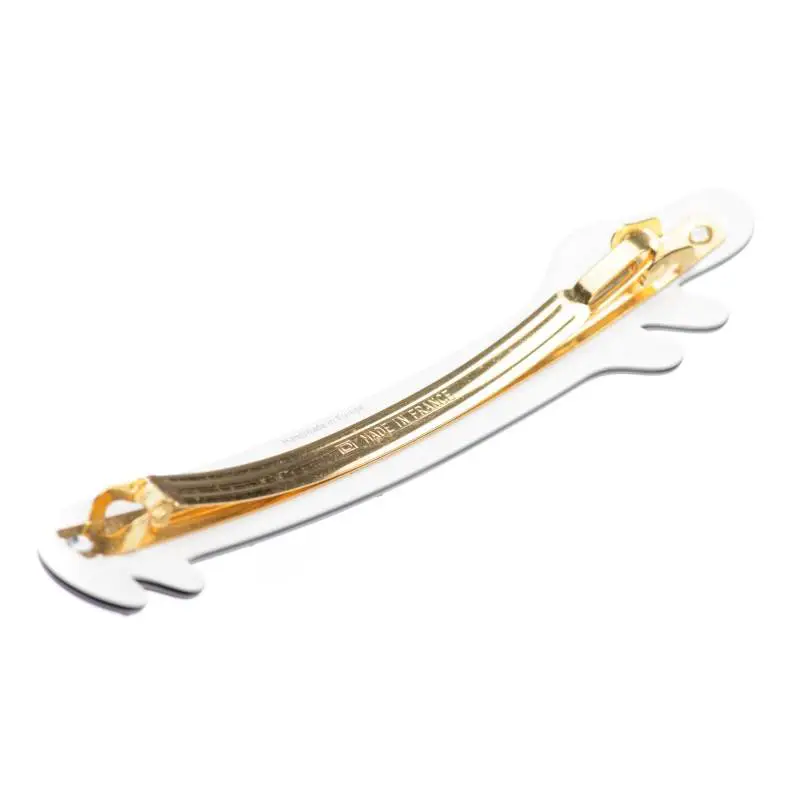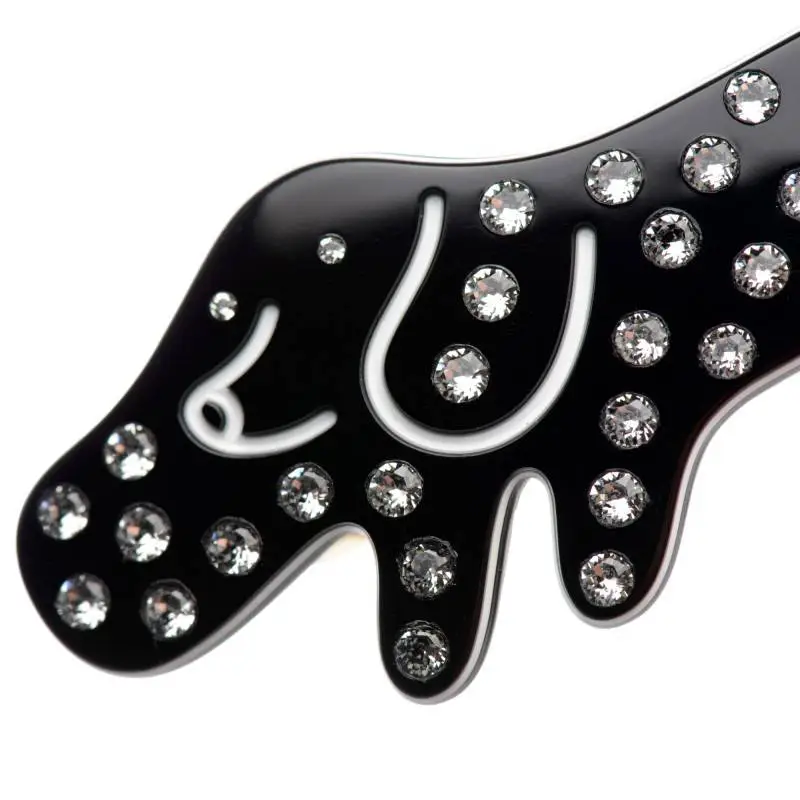 MEDIUM SIZE RECTANGULAR SHAPE HAIR BARRETTE IN WHITE AND BLUE
This cute hair clip belongs to those hair accessories that you can wear on weddings. It is a 3D engraved hair clip embellished with colorful crystals, and the metallic part is 24K gold-plated. If you have been searching for hair clips to wear on fancy occasions without compromising on cuteness, this cute hair clip might come in handy.
MEDIUM SIZE BOW SHAPE HAIR BARRETTE IN HAZEL AND CORAL
For a perfect girly, innocent and sweet look, opt this cute hair clip.  Its combination of hazel and coral allows girls to wear the look of your choice. Add to that the beautiful Swarovski crystal and you have something really amazing at your disposal – a perfect cute hair clip.
MEDIUM SIZE RECTANGULAR SHAPE HAIR BARRETTE IN OLD PINK AND IVORY
Good news for party girls, this cute hair clip will make you look adorable even on wild parties. Therefore, missing out on this cute hair clip wouldn't be a sane idea. You can also be creative with your choices by wearing this hair clip on other occasions as well because wherever you go, this hair clip is going to spread colorful and cute vibes.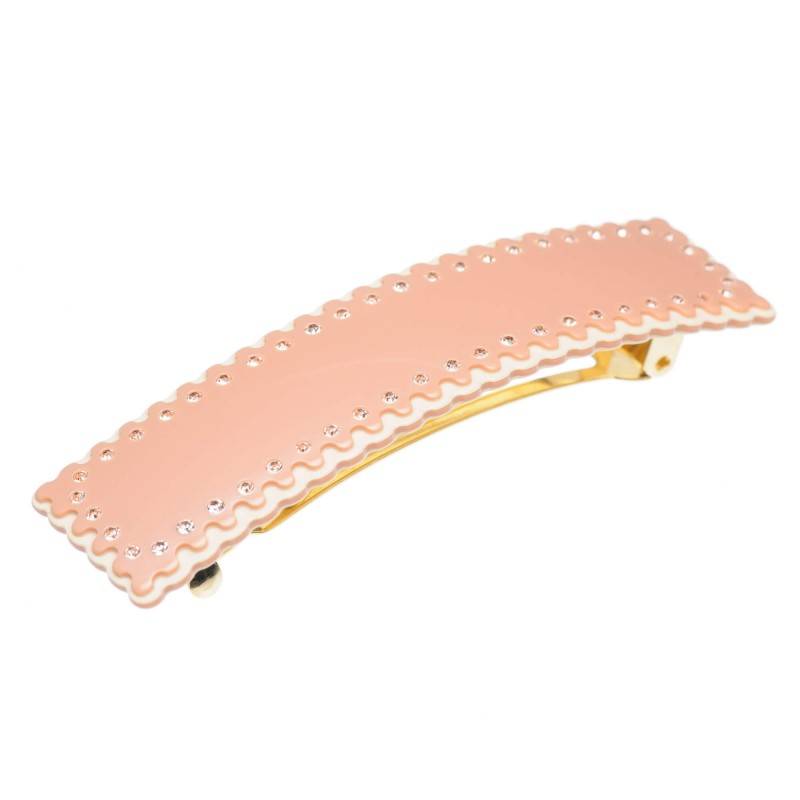 SMALL SIZE REGULAR SHAPE HAIR JAW CLIP IN BEIGE PEARL
Cute hair clips become even cuter when hair jaw clips come into play. This hair clip is an ideal bridal hair accessory for summer 2020. You can Cuteness doesn't embellish your hair with this cute hair clip that comes embellished with original Swarovski crystals to introduce your hair with a cute innocent vibe.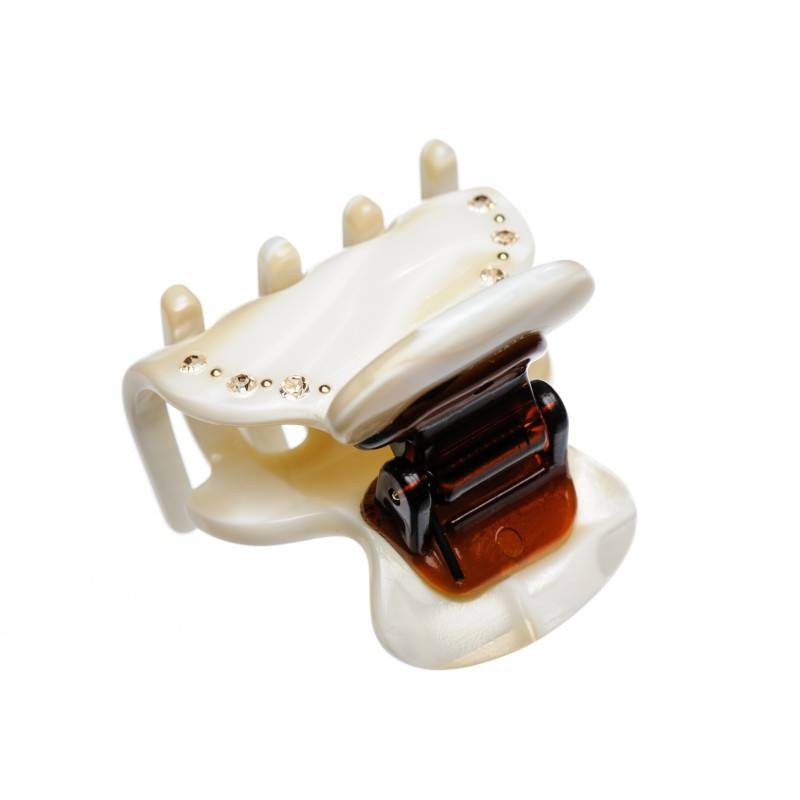 MEDIUM SIZE LONG AND SKINNY SHAPE HAIR BARRETTE IN WOOD
Cuteness is not necessarily found in small things only, there many large-sized cute things as well just like this long and skinny cute hair clip. Its shape and decoration are all about expressing yourself in a very light way. When you put this hair clip in your hair, you get confidence because you know that it is not going hurt your skin, hair and style.
SMALL SIZE REGULAR SHAPE HAIR JAW CLIP IN WHITE AND BLACK
This cute hair clip is for you if you have a knack for a chic fashion statement. This hair clip is small, cute, hair and skin-friendly, decorated with original Swarovski crystals, lightweight, hypoallergenic and grips the hair thoroughly. And all these qualities at an affordable price, what else do you need?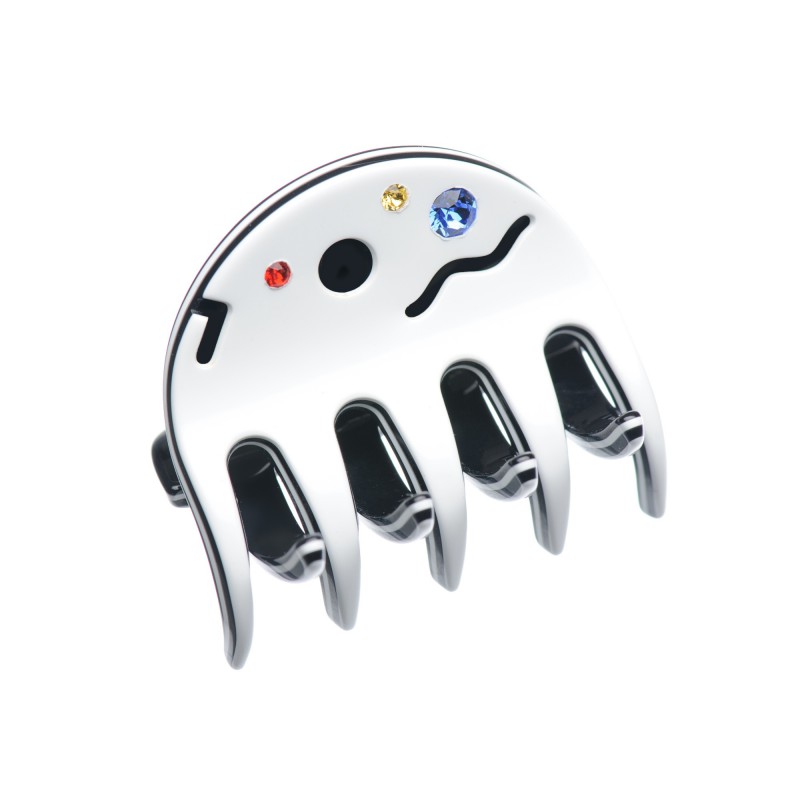 SMALL SIZE ROUND SHAPE HAIR CLIP IN BLACK
If you are looking for the cutest hair clip instead of only a cute hair clip, then look no further because this hair clip is here for you. Its sparkly surface due to crystals, gold-plated clasp and hypoallergenic plastic place it among best decorative hair accessories to instantly uplift your hairdo.
SMALL SIZE RECTANGULAR SHAPE HAIR CLIP IN BEIGE PEARL
If cuteness had another name, it would be this hair clip. It belongs to the Ideal Small Hair Clips to Make A Big Difference. It is also one of the latest hair accessories in 2020. Decorated with 3D engravings and hand encrusted Swarovski crystals, it is a sure shot to let you live your dream cute look. No kidding.
MEDIUM SIZE RECTANGULAR SHAPE ALLIGATOR HAIR CLIP IN PINK AND BLACK
Love is cute, and wherever love is expressed, the air becomes full of cute vibes. That is why this alligator hair clip made its way to our list of cute hair clips. Moreover, it is also one of the ideal alligator hair clips that are inexpensive yet incredible. Therefore, adding a cute detail to your look by virtue of this hair clip is an idea you should give a thought.
MEDIUM SIZE REGULAR SHAPE HAIR BANANA CLIP IN MIXED COLOUR TEXTURE
Banana hair clips are undoubtedly really cute, just like this one. If you cast a close glance at it, you will notice that it is decorated with a cute print. It is one of those hair accessories that are suitable for all hair types since its grip is firm but secure. You can take advantage of this cute hair clip for showcasing your unique sense of fashion.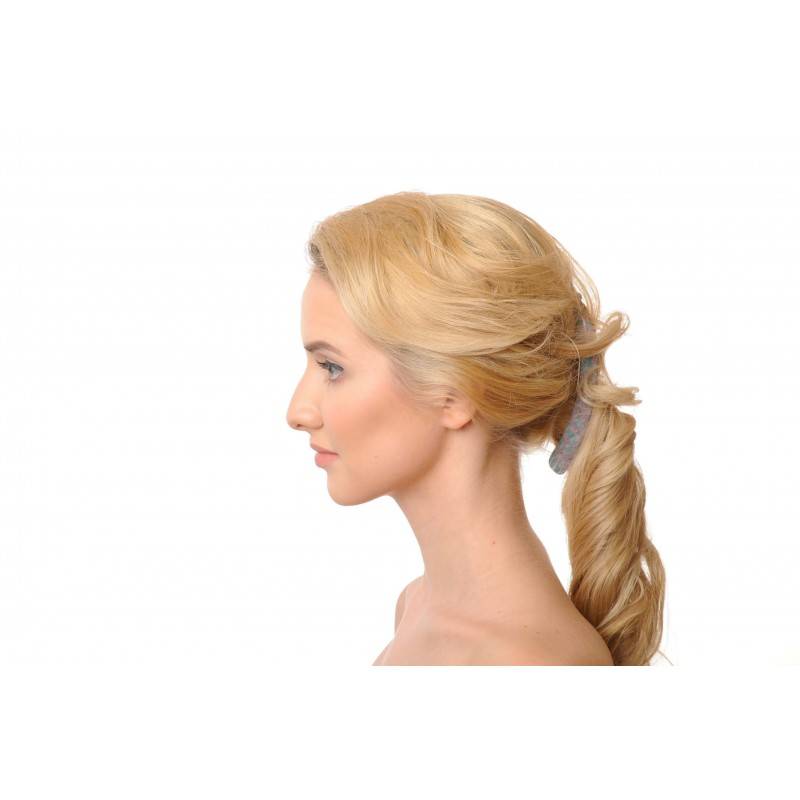 Conclusion
Cute hair clips are getting more and more in demand, and that is exactly why women of all ages are explicitly searching for such hair clips. However, you do not have to because you already have a list of high-quality cute hair clips. All you need to do is get your hands on them as they are available for worldwide delivery. Make sure you get your share before it goes out of stock.