20 Small Hair Clips to Make A Big Difference
When it comes to shopping for hair accessories, women tend to for large hair accessories. It is because they think large hair accessories are easily noticeable and would help them make a statement. However, less do they realize that small hair clips are no less in any way.
It is because it is the details that matter and small hair clips are the ones that help you boast beauty in details. And that is what our aim is at Kosmart. Therefore, only having large hair clips will not do the trick for you every time. You got to have small hair clips to cater to all the occasions in style.
This is not the only advantage of small hair clips. In fact, having a decent range of small hair clips in your beauty box means you are at a better position to decorate your hair.
Benefits of Small Hair Clips
Following are the reasons why you should have small hair clips in your bucket list.
1.

     
Small hair clips are great for adding a flair
Unlike large hair clips that can only be attached at the back of the head, small hair accessories can be attached anywhere on the head. This means they are visible from the front and sides as well. That way you can add a unique flair to your hairdo that other women lack.
2.

     
Small hair clips support large hair accessories
These hair clips are pretty good at helping you create a theme look or statement. That is because of their ability to adapt to the primary hair accessory. Moreover, you can also get the same hair clips in small and large so that you can employ both at the same time to create a synonymous effect.
3.

     
Small hair clips are ideal for kids' hair as well
Kids hair are delicate and short, and they cannot afford large hair clips. So, if you have small hair clips, they will come in handy for your daughter too. Also, they are weightless as compared to large ones allowing to make you and your children feel comfortable.
4.

     
Small hair clips are inexpensive
It is only a matter of common sense that small hair clips are less expensive. In fact, some of the small hair clips are the best budget hair accessories that you can get your hand on. Also, where you can buy only one large hair clip, you can go for multiple small hair clips in the same price and bring diversity in your beauty arsenal.
5.

     
Small hair clips allow you to be creative with your hair
If you have a knack for creating unique hairstyles, then small hair clips can be your best shit. It is because many hairdos demand hair securing at multiple positions instead of only one. In that case, small hair clips can be used to secure different layers of hair without compromising on style.
Types of Small Hair Clips
Due to more awareness and their rising demand, there are many types of small hair clips that you can avail. Some of them are as below.
1.

     
Hair Snaps
Hair snaps belong to the category of small hair clips because of their small size. Also, hair snaps are different from traditional hair clips which offer women a wide range of hairstyling options. They are ideal for short-haired women as well as children.
2.

     
Tiny Hair Barrettes
Never misjudge small hair barrettes due to their small size because they secure hair pretty strong. Small hair barrettes are not only space friendly but also pocket friendly as well. They come in handy when getting ready for any occasion, whether formal, informal, semi-formal or casual.  
3.

     
Small Hair Claw Clips
Another renowned member of mall hair clips family is small hair claw clips. This tiny version of hair jaw clip is adorable as well as useful at the same time. They are also referred to as vintage hair clips because of their widespread popularity in the 90s. They are great for embellishing and securing your hair on a variety of occasions.
4.

     
Small jaw clips
Small jaw clips can be your go-to hair accessories for decorating your classic short hairstyle. They also serve the purpose well for longer hair. These small hair clips help women sprucing up their hairstyles in an elegant manner. And the best part is that you do not have to break your bank to own them.
15 Small Hair Clips to Make A Big Difference
It is pretty much evident by now that why small hair clips belong to must-have hair accessories for fashion-conscious women of all ages. Let's dig a bit deeper and find some high-quality small hair clips that you should consider getting your hands on to bring a brand-new look to your personality.
Here we go.
This small hair clip is one of the brand-new hair accessories of 2020. It is small in size but offers you a great diversity in style. Despite its small size, it is skin-friendly, decorated with Swarovski crystals and secures hair like a large hair clip.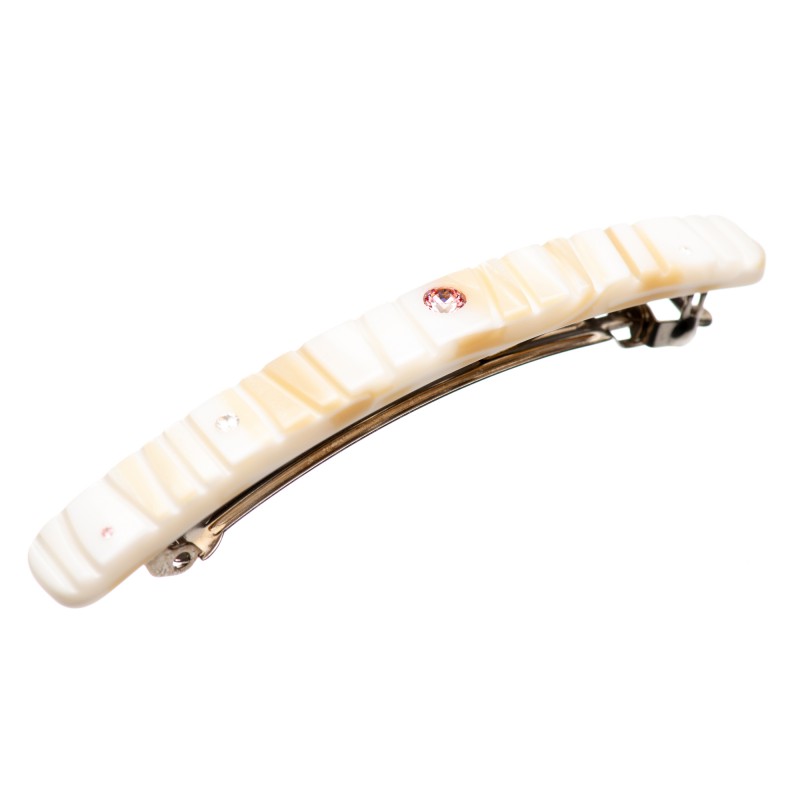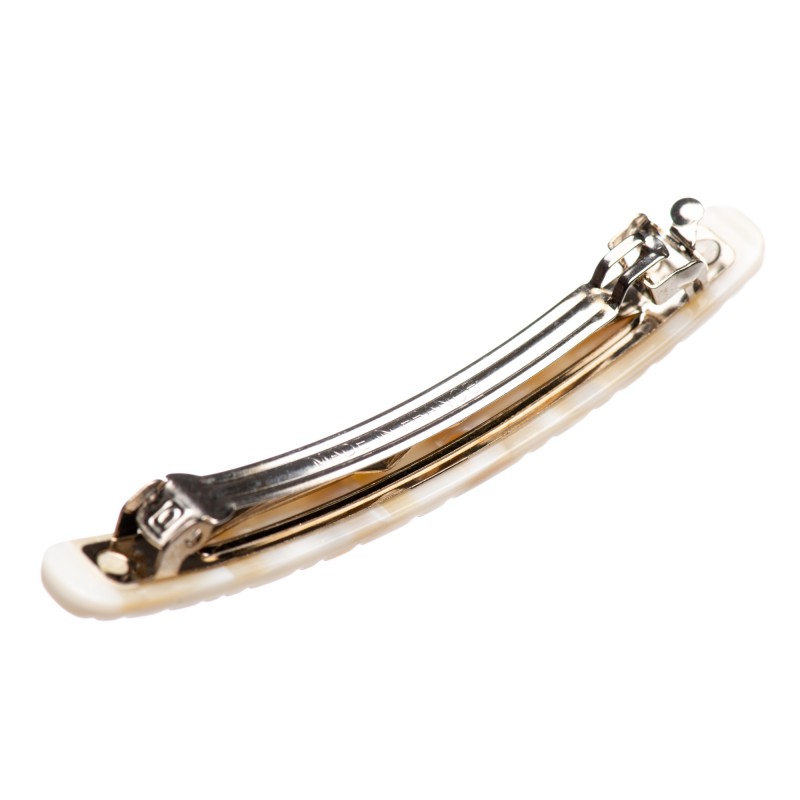 Here is the 3D engraved small hair clip that is super adorable and offers excellent utility for creating different hairstyles. You can employ this hair clip to wear a refreshed look at formal events like office presentations and informal occasions like barbecue.
Purple is a royal color, and that is why your hair deserves this small hair clip in purple. It is made with bioplastic and is one of the favorite hair accessories for cocktail parties. It adapts well with almost all colors, thus offering to get some burden off your shoulders.
You call it small hair clip, and we call it a jackpot. Yup, this small hair clip is the jack of all trades. It is skin-friendly, lightweight, Swarovski crystals encrusted, uniquely transparent, perfect for almost all hair types and an ideal hair accessory for dinner parties. So, get your hands on this fantastic hair clip in time or see it go out of stock.
When it comes to creating a unique statement, nothing beats this dog-shaped small hair clip. It is ideal for medium thick hair and does exceptionally well to help you stand out. Also, for women who want to showcase their love for animals in generals and dogs, in particular, this hair clip might come handy.
When it comes to getting ready for evening functions like opera, ballet and theatre, decorate your hair with this small hair clip. Its clasp, as well as the plastic part both, are skin-friendly and its unique mechanism of holding hair ensures the safety of hair against any damage. And above all, it is absolutely adorable and exhibits the same vibes when attached to your hair. What do you think?
If you love going all black to accentuate your looks, then this small hair clip in black should be your choice as the principal hair accessory. It is because it is even decorated with black Swarovski crystals which are pretty rare to be seen. It is one of the ideal hair accessories for women working from home.
This small hair clip is made in France and showcases all the features of a high-quality hair accessory. Being a luxurious hair clip, it is one of the ideal bridal hair accessories for summer 2020. Moreover, its jaw teeth suggest that they can cater to medium thick to thick hair pretty effortlessly—worth giving a try. 
Women with fine hair suffer a lot because most of the average hair accessories end up damaging their hair or getting lost after slipping down the hair. However, this small hair clip is different. It is one of the best hair accessories for thin hair. So, if you have thin hair, you ought to give it a try.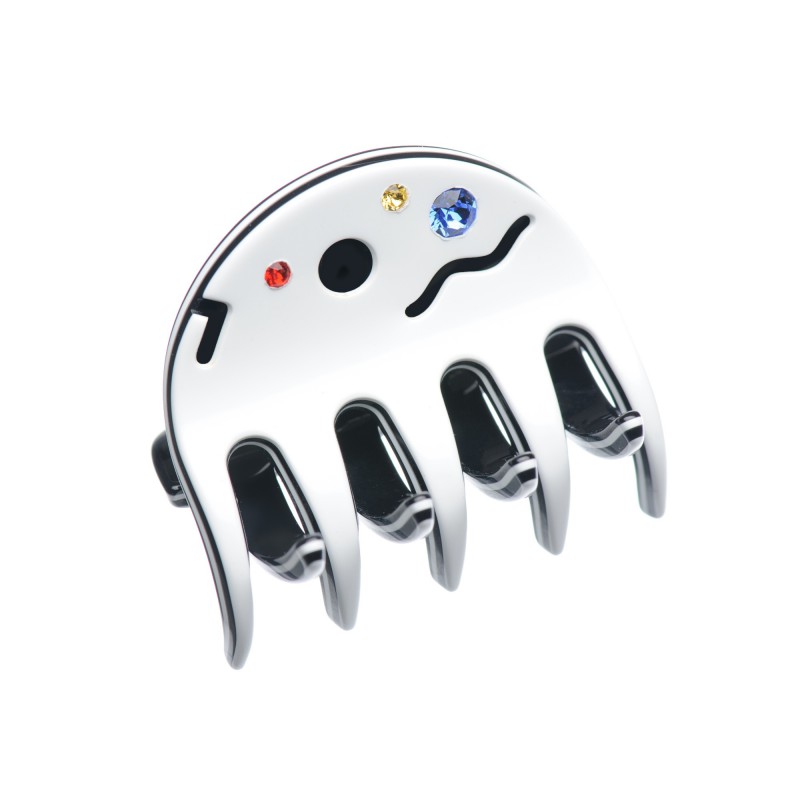 This small hair clip is no less than a blessing for working women who always get confused when it comes to decorating their hair for business meetings. Being one of the best hair accessories for business meetings, this hair clip is used by many professional women. Plus, it is safe for the skin and does not damage the hair.
For a genuinely feminine look, try this small hair clip. Its pink theme and a giant original Swarovski crystal set the table for an amazing look. You can also gift this adorable hair accessory to your daughter or nieces too to win their hearts. Also, it is one of the best hair accessories for short hair.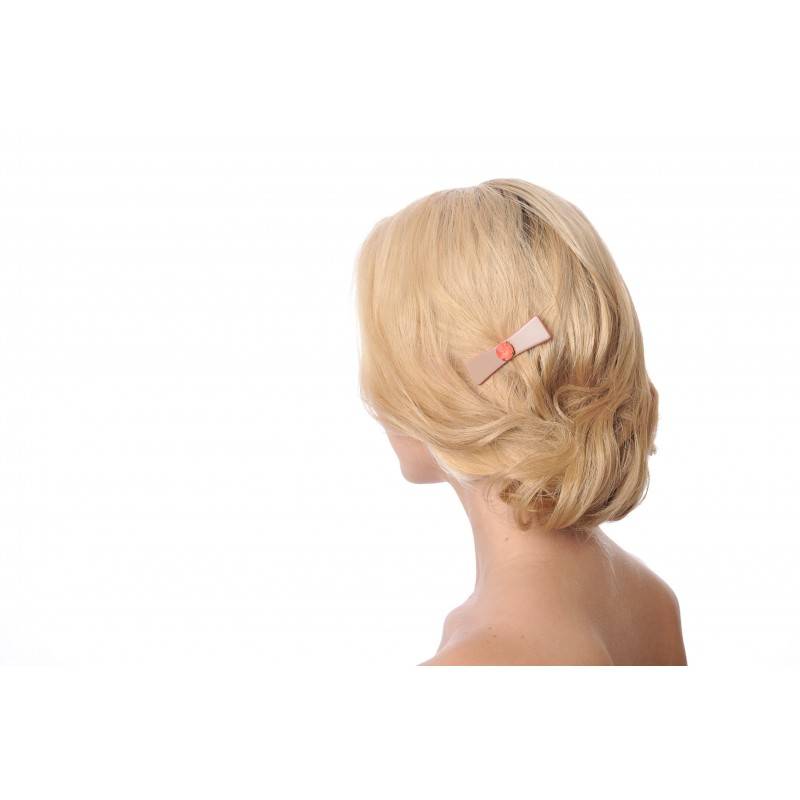 The first reaction after looking at this small hair clip mostly is cuteness overloaded. It is handmade with bioplastic that saves from the notorious nickel allergy. Despite its cute appearance, it is perfect for taking care of your hair on formal events without compromising on your fashion statement.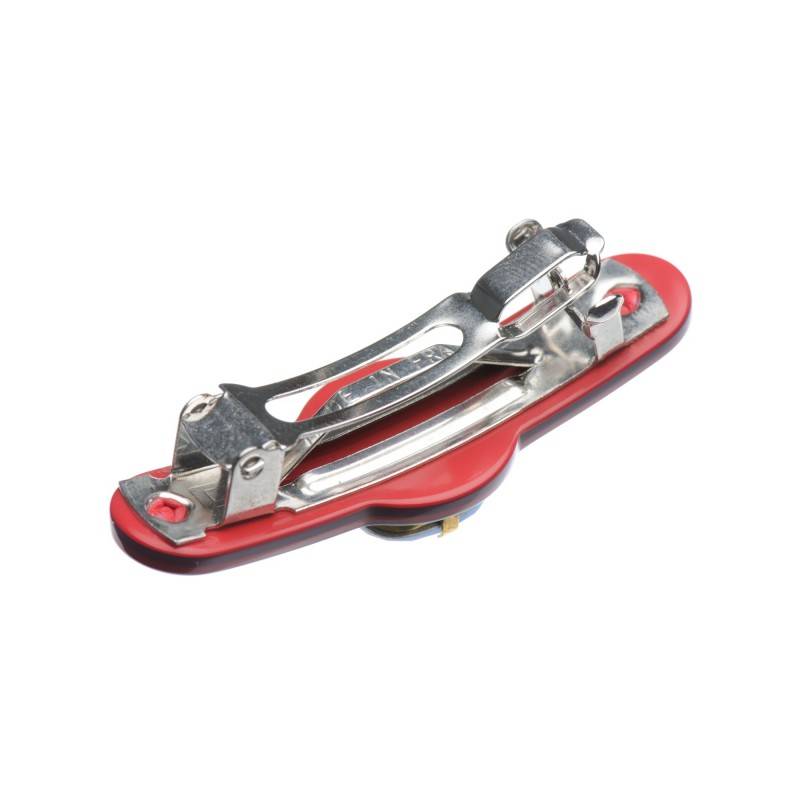 This small hair clip which is also called a hair snap is a thing of beauty that you will enjoy for long. You can use it in combination with a primary hair accessory to add a little detail to your looks. You can also use it solely by attaching it at the side of your head while opening or braiding the hair without any major hair accessory.
This small hair clip is one of the best hair accessories for everyday wear. If you do not want to take even your everyday domestic looks lightly, then you got to make sure you have some excellent hair accessories for everyday use, and this hair clip is one of them.
If you love throwing family get together and barbecue parties, then it is crucial that you have relevant hair accessories as well, just like this mall hair clip. Its polished surface, coupled with a unique jaws style ensures that your hair is taken well care of. And the best part is that its gloss doesn't fade away easily.
Butterfly hair clips have a reputation for decorating hairstyles in a natural manner, and this small hair clip offers you precisely that. It is one of the best hair accessories for interviews, especially for the field of arts and entertainment. It is simple yet elegant and does the job of catering to you in a seamless manner.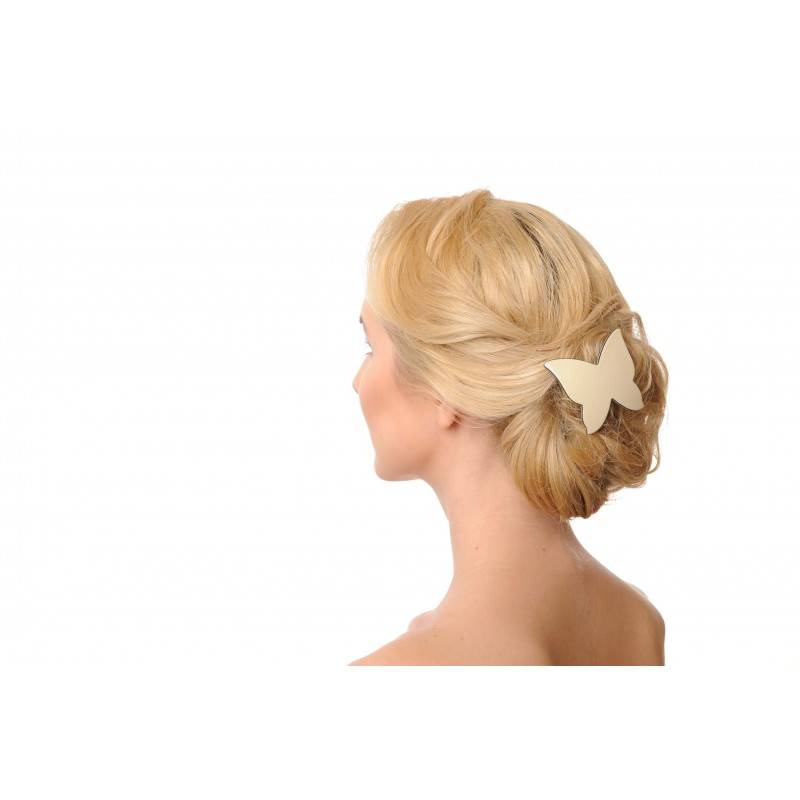 This small hair clip is for young girls who want to translate their youth through their hair. It is also for mature women who love boasting that age is just a number. In either case, this hair clip ends up creating a positive vibe that earns some hearty appreciation from both the same and opposite sex.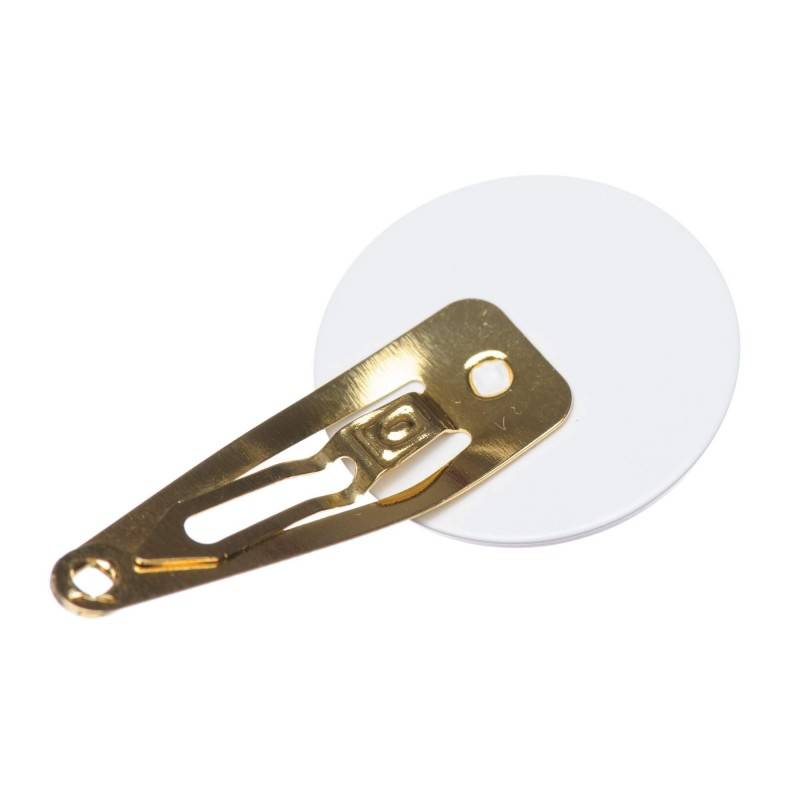 You are casting a glance at one of the best mid-priced hair accessories that are decorated with a 3D engraved neat design. It boosts the vibes of purity, serenity and peacefulness. Its grip is strong just the right amount, not too strong to damage hair neither too weak to fall off. Its looks also qualify it to be among hair accessories that you can gift to your loved ones.
Women love Tokyo Dark style because of its eye-grabbing look. This small hair clip comes not only in a Tokyo dark pattern but also in a unique design as well. You can attach this hair clip in your hair and go to virtually any occasion, and people would think you took time to decorate your hair. That is the charisma of this small hair clip.
This absolutely white small hair clip is for those women who know the worth of white color and the magic it holds. A perfect hair accessory for weddings, this little detail in your hair create more statement than a large hair accessory. Isn't that what we all want? Grab this hair accessory, and you shall have many options added to your hairdo goals. That's a given.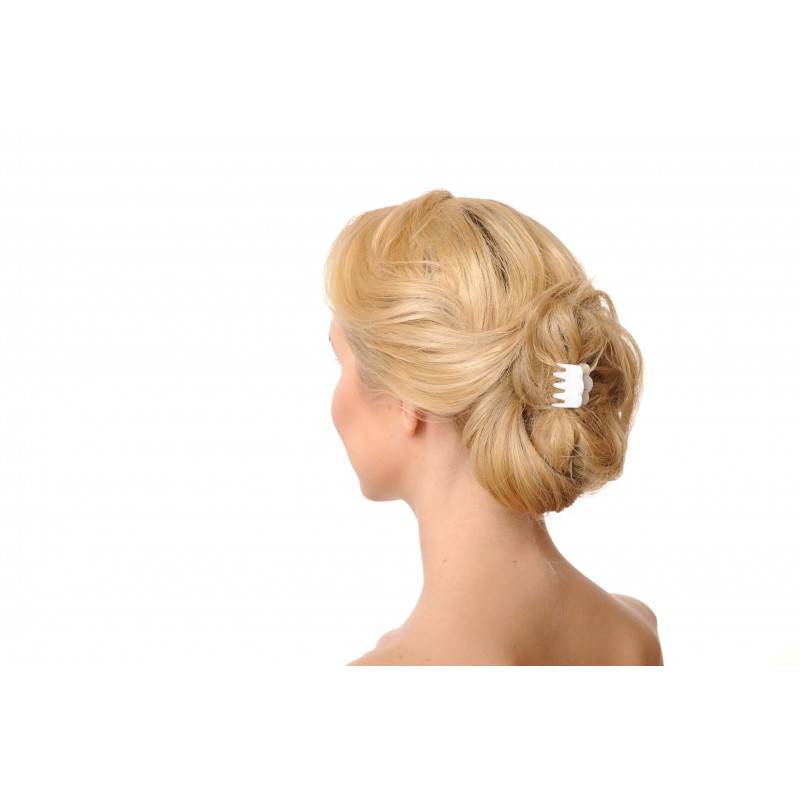 Conclusion
Small hair clips offer many advantages and also come in many types. Their coordination with different outfits and their holding of hair speaks volumes about their importance. Thus, women who know the value of small hair clip make sure that their beauty box stays updated with diverse small hair clips. What about you?