What Are The Side Combs and How to Use Them
Side combs are one of the most underrated hair accessories. Yet, that doesn't mean their utility and styling options are less. In fact, hair combs are a great way to add a uniqueness to your regular hairstyle. 
If you love versatile hair accessories and have a knack for experimenting them, then side combs are ideal hair accessory for you (if you haven't already tried out.
What are the side combs?
As the name suggests, side combs are a type of hair accessories shaped like a comb and are used to decorate the sides of your hairdo. However, it is no hard and fast rule only to use side combs at sides because they tend to do really well with buns as well. 
Side combs are made of both plastic and metal to offer different usage and decorative aspects. They are part of vintage hair accessories that have made a comeback for all the right reasons. In short, hair side combs are not just combs; they are tools to create versatile hairstyles.
Also read: Top 20 Mid-Priced Hair Accessories for Middle-Class Women
However, the problem is that due to their less usage, many women struggle to use them the best way. This difficulty leads to making them think that side combs aren't for them. 
What a pity!
Such a behavior about this adorable and cute hair accessory is beyond reasoning. So, let's make things easier and teach you how to use side combs to make your hairstyles awesome. 
The best part is that hair combs are suitable for all hair types. No matter if you have thin or thick hair, dry or silky hair, long or short hair, side combs got your back. This feature comes handy in creating a vast range of styles.
Do not miss out on 15 Ideal Hair Accessories for Women Working from Home
Starting from half up styles and hair buns to vintage looks like French pleats, side combs can do them all for you. And that too without employing harsh clasps and grips and thus without damaging your hair.
How to Use Side Combs in Your Hair?
Let' deal with the elephant in the room. How you use your side comb depends on how creative you are. However, to help you out, here are some simple ways to bring your side comb into action. 
1. Use the side comb so that its curve is directed towards your hair
Although side combs are supposed to be used in a way that its curvature is directing towards the opposite side of your face. However, a simple tip can change a lot of things, and this tip is one of them. Therefore, no matter you put it on the right side or the left side, use the side comb as the curve directs towards your face.  
2. Comb in the section 
Insert the side comb into the section your hair you want to pull back to get a more put-together and formal look. 
3.   Flip the side comb
Another way of getting the best out of side combs is by flipping the comb towards your scalp just when you are past the point where the comb needs to sit, like a frowny face.
4.  Secure your hair with a side comb
While playing around with your side comb, push the comb onward towards the scalp and then wiggle it softly into place until it's secure in your hair.
5. Add volume or make it sleek
Side combs are so good that they can do two different tasks at the same time. Yup, they can add volume to your hairdo and also make it sleeker. It all depends on how you use this magical hair accessory. 
Now that you know some little hacks and tips let's see which hairstyles you can make or compliment using side combs. 
Also read: Top 20 Hair Clips for Summer 2020
Hairstyles to Make with Side Combs
The following are some of the finest hairstyles that you can rock using a hair comb. 
1.     Side-swept with Side Comb
This one is a super-easy hairstyle to make yet absolutely magnificent to look especially for the newbies who want to learn how to use hair combs to create this hairstyle, follow these steps. 
1.     First things first, hold the side comb upside down such that the curve is pointing upwards. 
2.     Now, pull the section of hair back into the place that you want to pin it. After that, hold your hair in one place using your hand and insert the comb's teeth along that section using your other hand. 
3.     Then, while holding the hair back with your hand, it is time to flip the comb back over, using your second hand, and push it forward to the point where it stays in place firmly. 
4.     Finally, repeat the same step on the other side (only if you wish to use a second comb).
Easy peasy!
2.     French Pleat with Side Comb
This one is a bit tricky to create initially, but all it takes is to get the hang of it to become an expert. French Pleat is an excellent choice for women with thick hair because the curl fits perfectly around a more significant roll of hair. And if you have fine hair, make sure you have a side comb of 10cm. to create the hairstyle:
1.     Gather the hair into the shape of a ponytail at the nape of the neck and start twisting upwards.
2.     Then place the rill up against your head and hold it. You can try folding the top of the roll back over right behind the twist if you have long hair.
3.     Now, keep pressing the twist against your head and start rolling it to the left gently such that the ends are hidden against the scalp.
4.     Now, hold the comb upside down in a way that the curve points upwards. Run the teeth of side comb through the top layers. 
5.     Finally, flip the comb round right under the twist and make sure that it is pushed firmly into the hair below. This way, they will stay firm for long.
3.     Half Up Style with Hair Comb
Half up is an easy and smart hairstyle that takes only a minute to be created. It can be created by following the steps below.
1.     Make a section of the hair starting from the top of your head and hold the section back with your hand.
2.     Hold the comb upside down such that the teeth are facing down, push the teeth firmly into that section of hair. 
3.     Now, secure the hairstyle a hairspray only if your hair are very thin or slippery.  
Now that you have a concise but workable list of hairstyles that you can make using hair combs, let's move towards the next step: Yup, the hair combs themselves.
It doesn't matter how enthusiastic you are about hairstyles to make with side combs unless you have quality hair combs, you are very less likely to make any advancement. Therefore, we have decided to introduce you to some of the most elegant side combs.
Best Side Combs To Decorate Your Hair With
LARGE SIZE REGULAR SHAPE HAIR SIDE COMB IN MARLBORO RED AND BLACK
This fancy side comb that is handmade in France is popular among its users, thanks to its vibrance, skin-friendly attributes, and its adaptability to one of the best hair accessories for all hair types. Since it is made with bio-plastic, it doesn't damage your hair as well as scalp. A perfect side comb for parties like cocktails and other casual looks.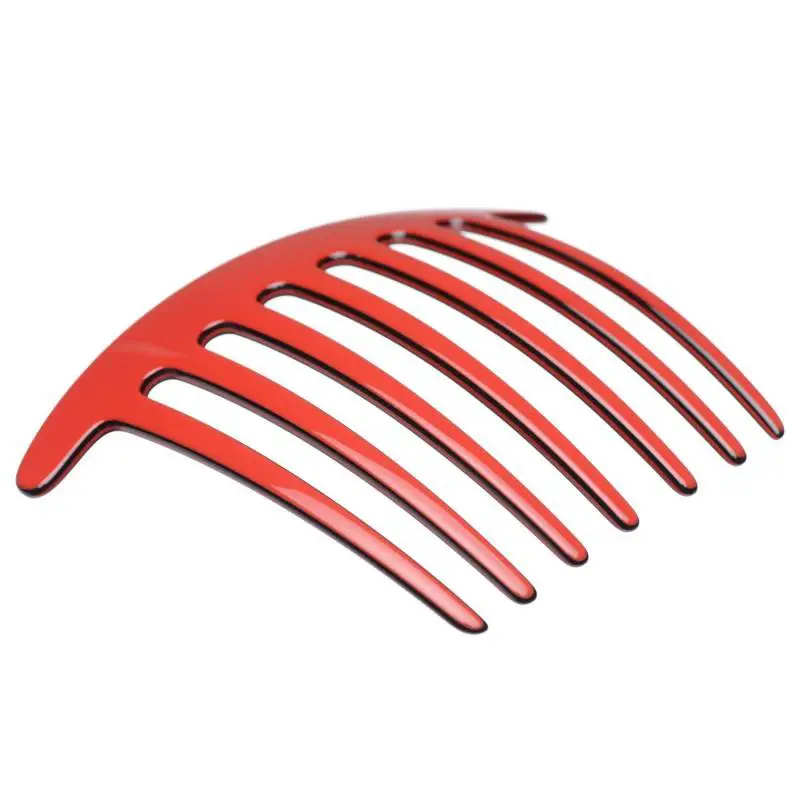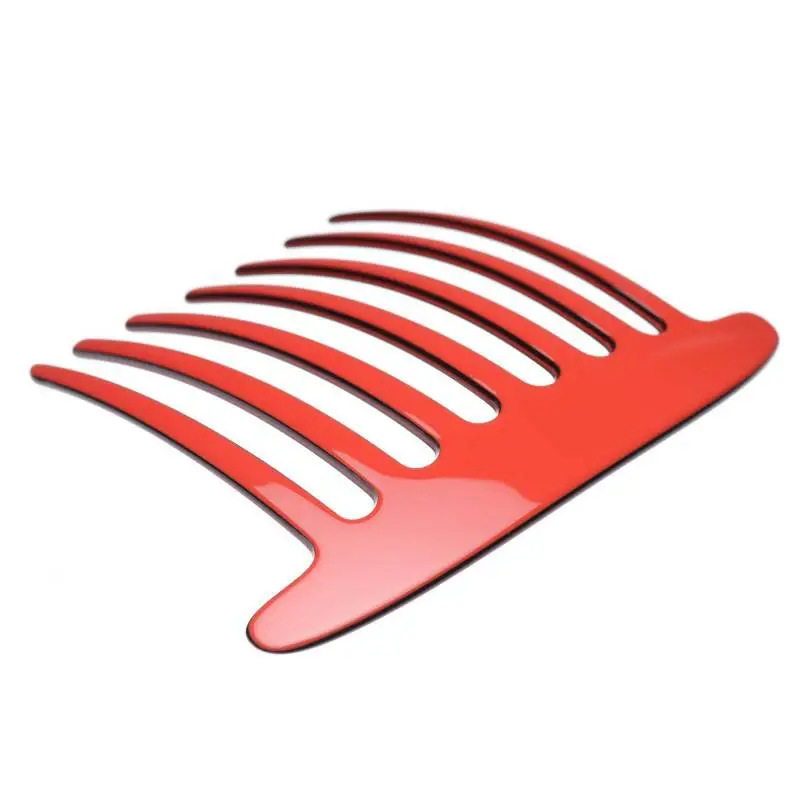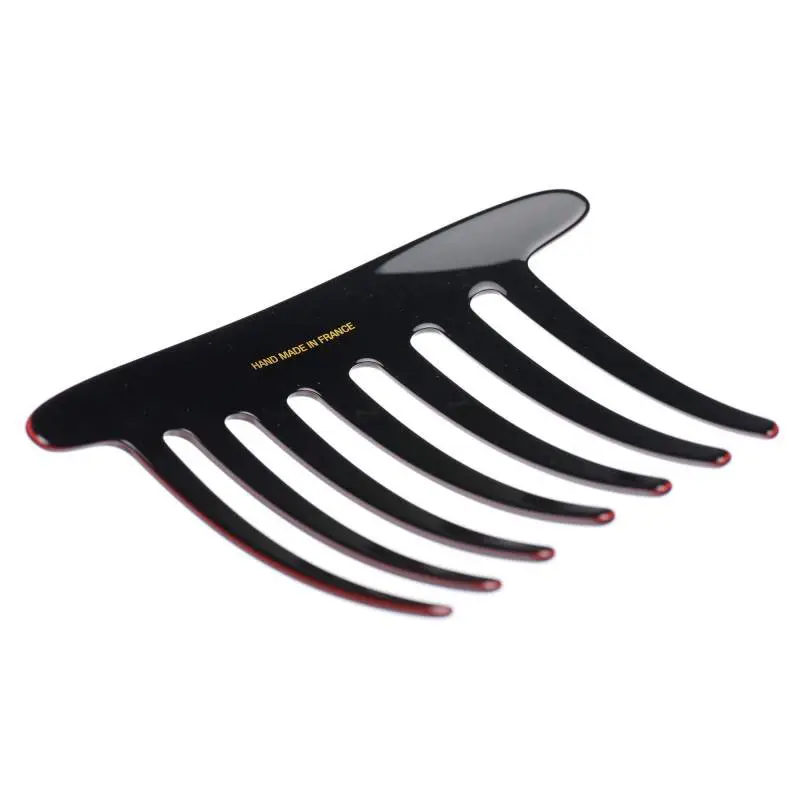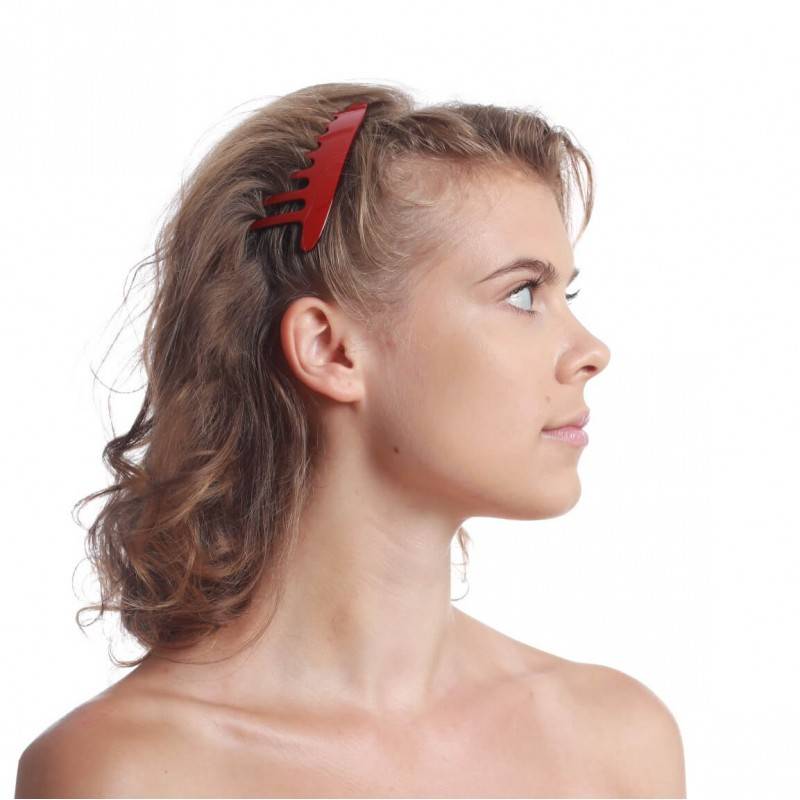 LARGE SIZE REGULAR SHAPE HAIR SIDE COMB IN TOKYO DARK
If you are looking for a side comb that you can use for everyday wear as well, then this should be your pick. It is ideal for medium to thick hair and does the job pretty smoothly. Its Tokyo dark textures make it a graceful addition to any woman's wardrobe.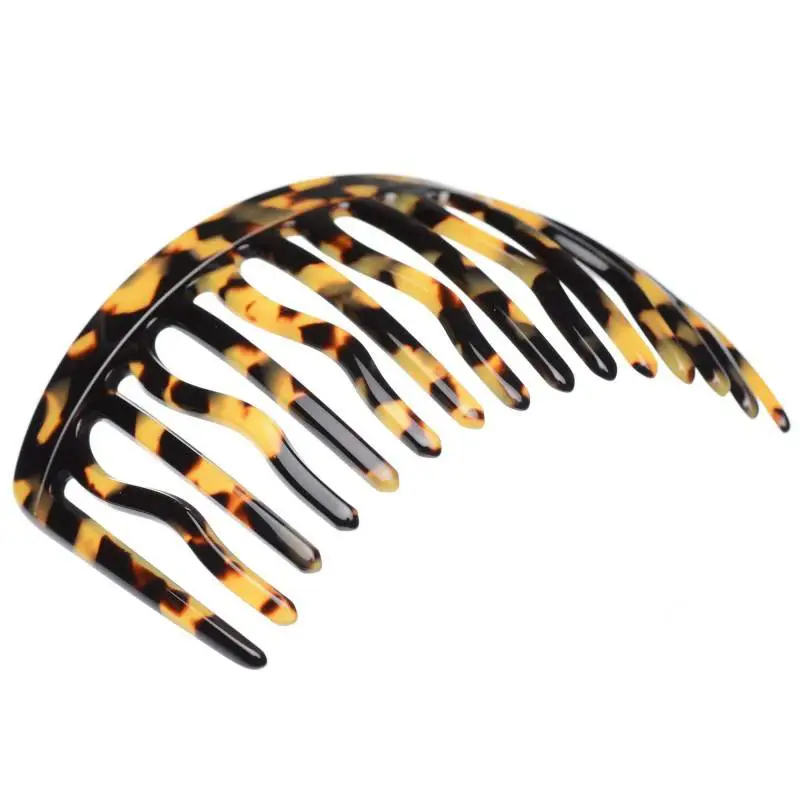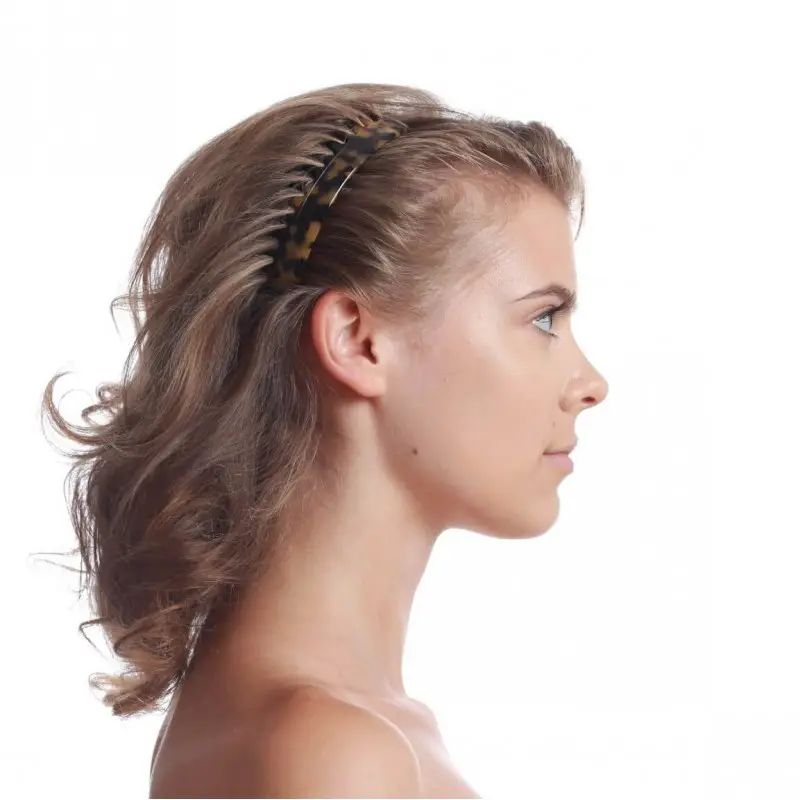 MEDIUM SIZE REGULAR SHAPE HAIR SIDE COMB IN IVORY AND BLACK
If you think that side combs are informal only, then you need to rethink because this side comb defies all odds. It is one of the hot favorite hair accessories of office going women because it provides them with an out of the box solution. You can also wear a unique look and increase your chances of winning the job by wearing this side comb for an interview.  
Related: Hair Accessories, Hairstyles and Tips for Interview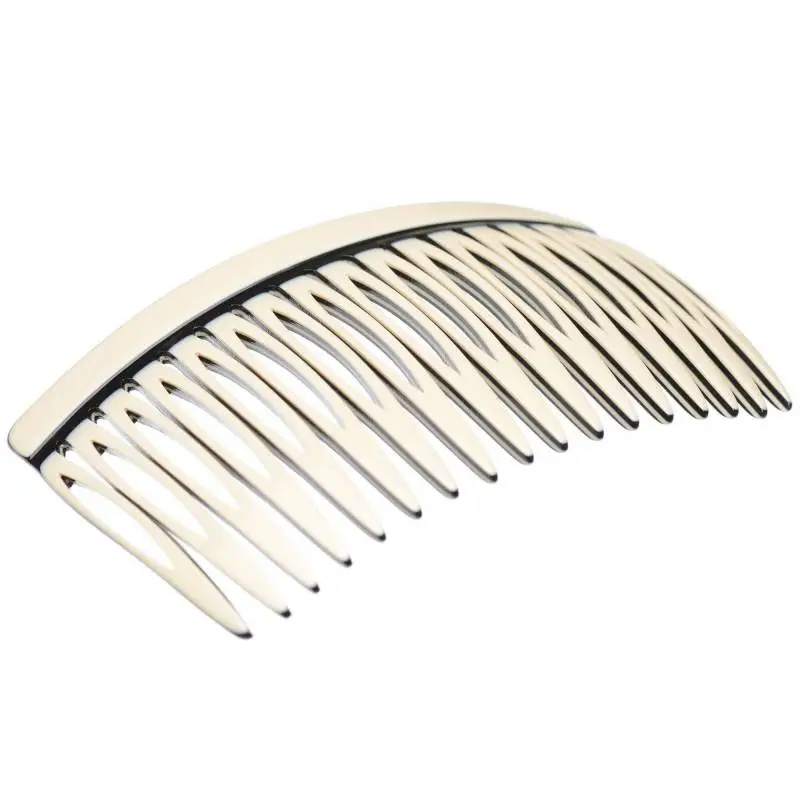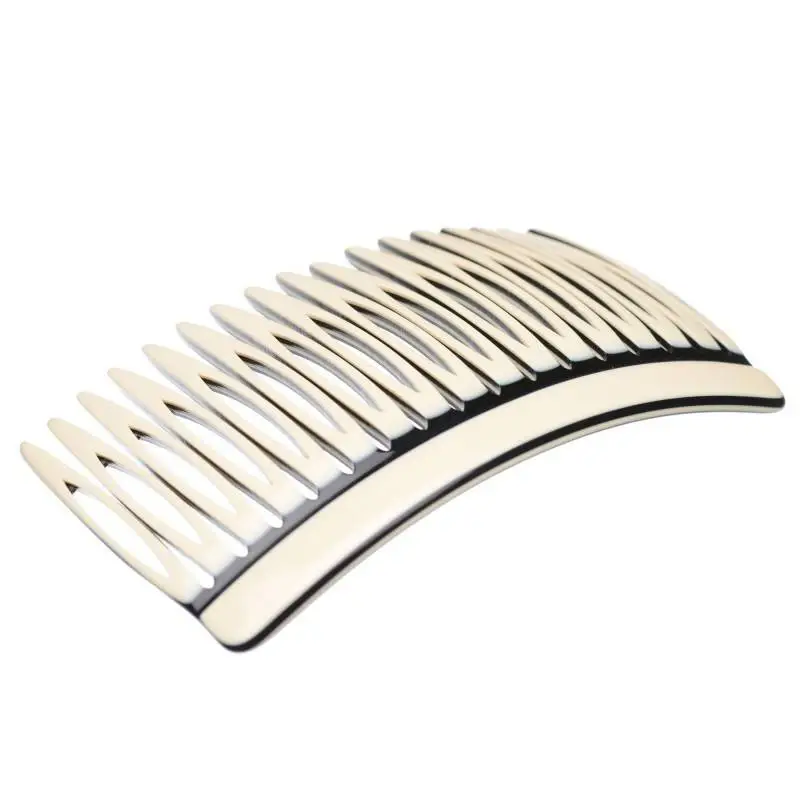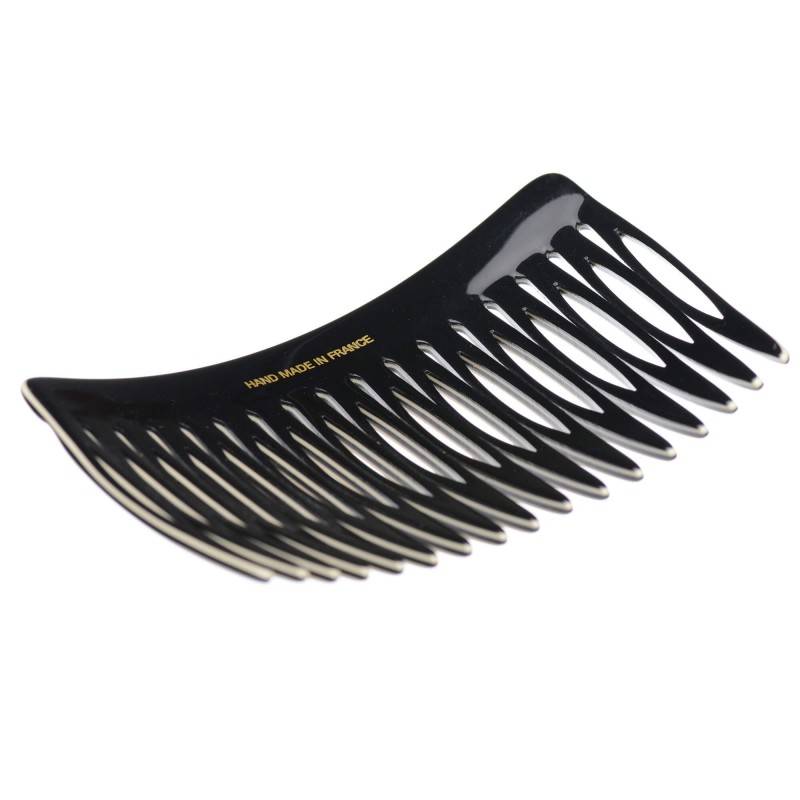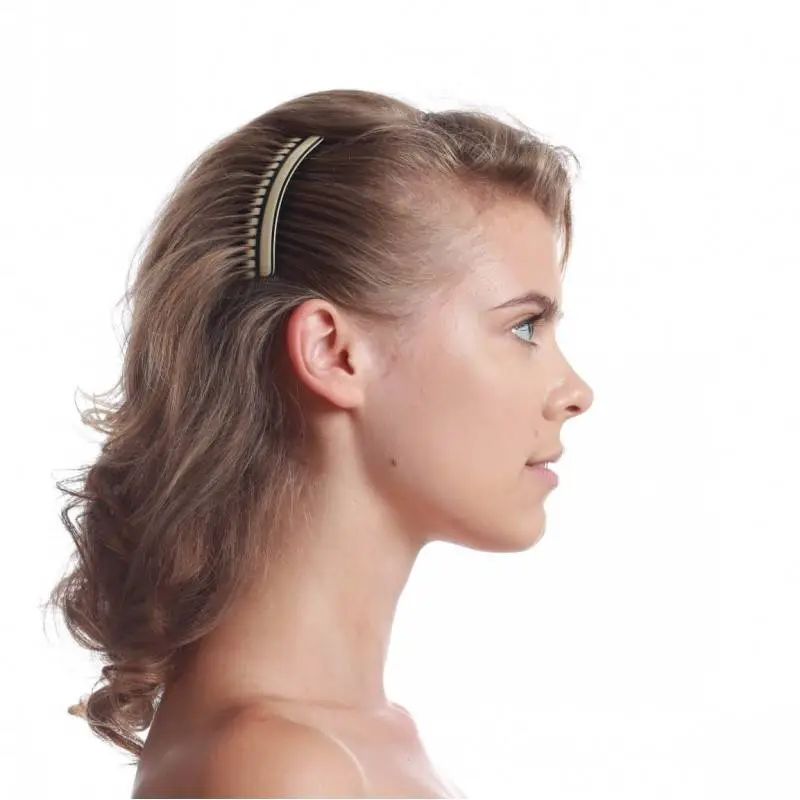 MEDIUM SIZE REGULAR SHAPE HAIR SIDE COMB IN BLACK
This one is a budget hair comb, no less than expensive hair accessory in quality and utility. It is made without using any metallic part to ensure the safety of its users. It is one of the ideal hair accessories for thin hair. You can wear it on a variety of occasions. 
Related: Top 15 Ideal Hair Accessories for Thin Hair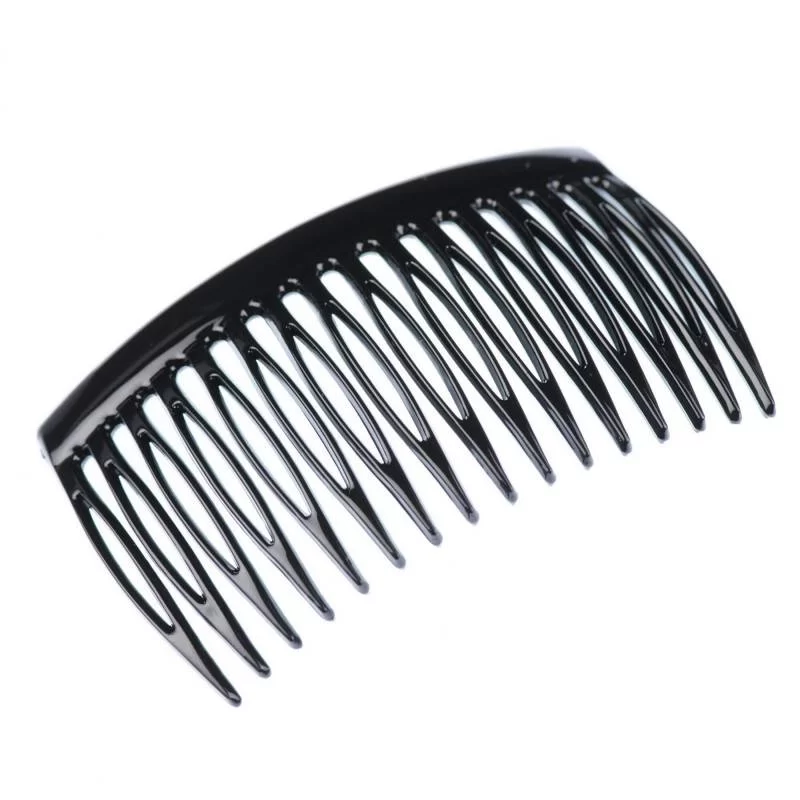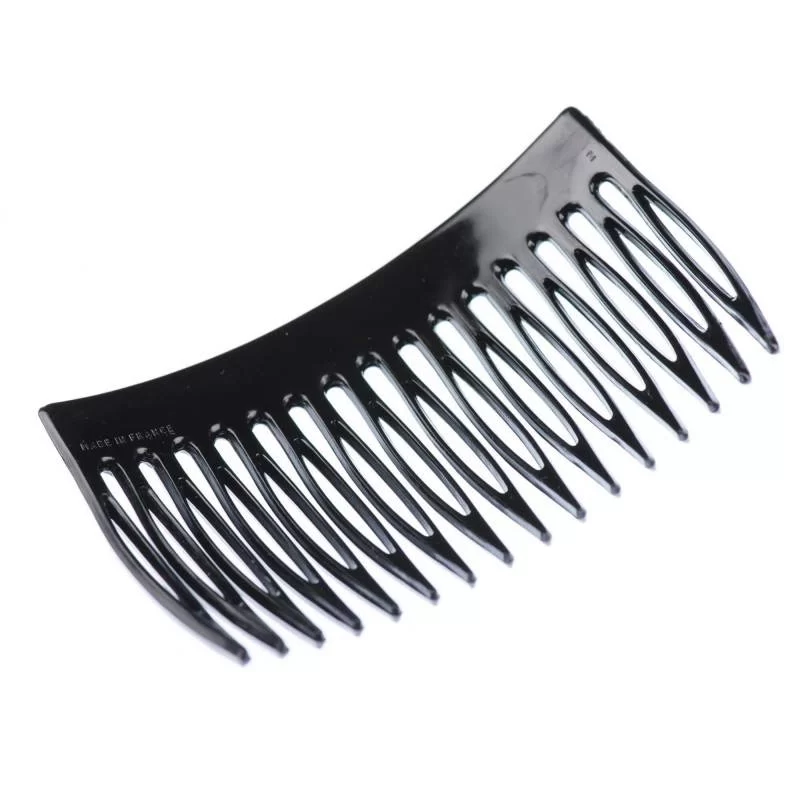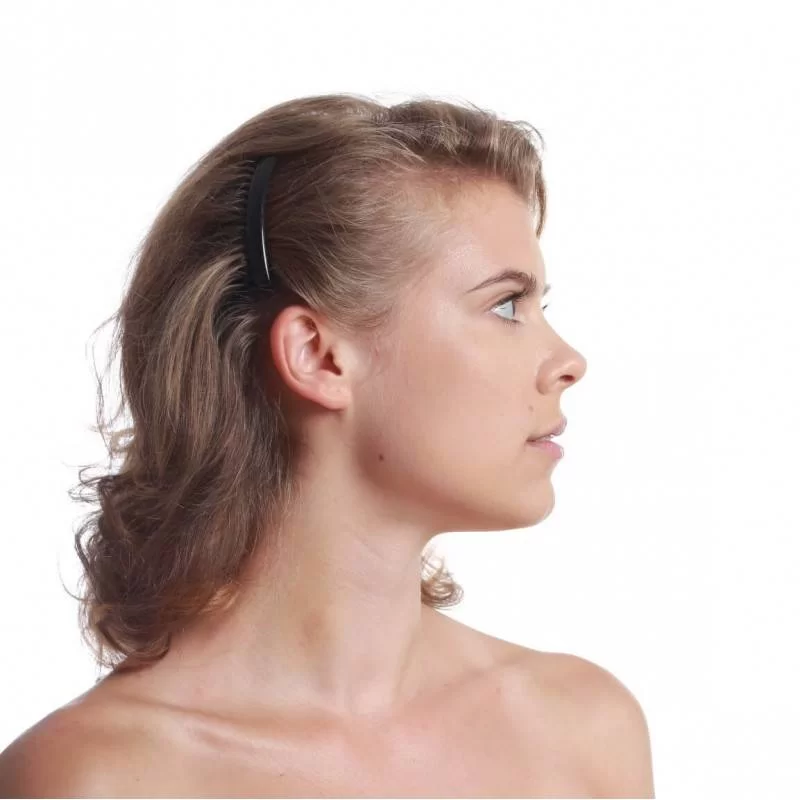 LARGE SIZE REGULAR SHAPE HAIR SIDE COMB IN MULTICOLOR
This deluxe side comb is made in France by the experts of the fields. It comes in a multicolor texture and smooth, shiny surface. It slides in the hair so smoothly that you won't even feel its presence. If you want to impress your colleagues and friends with the vastness of your fashion choices, make sure you give his side comb a chance. 
Related: Top 20 Hair Accessories Made in France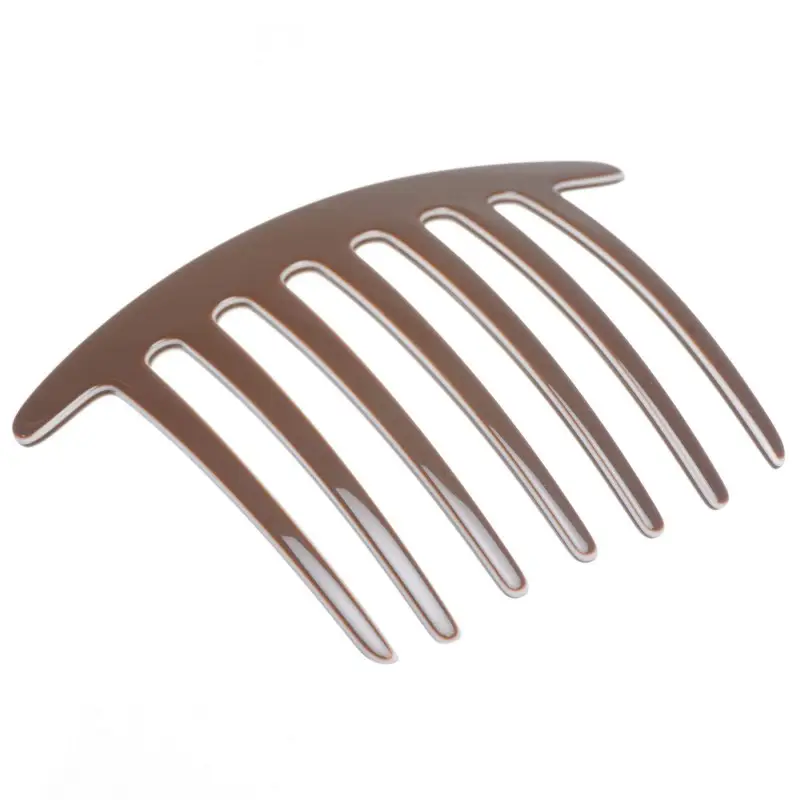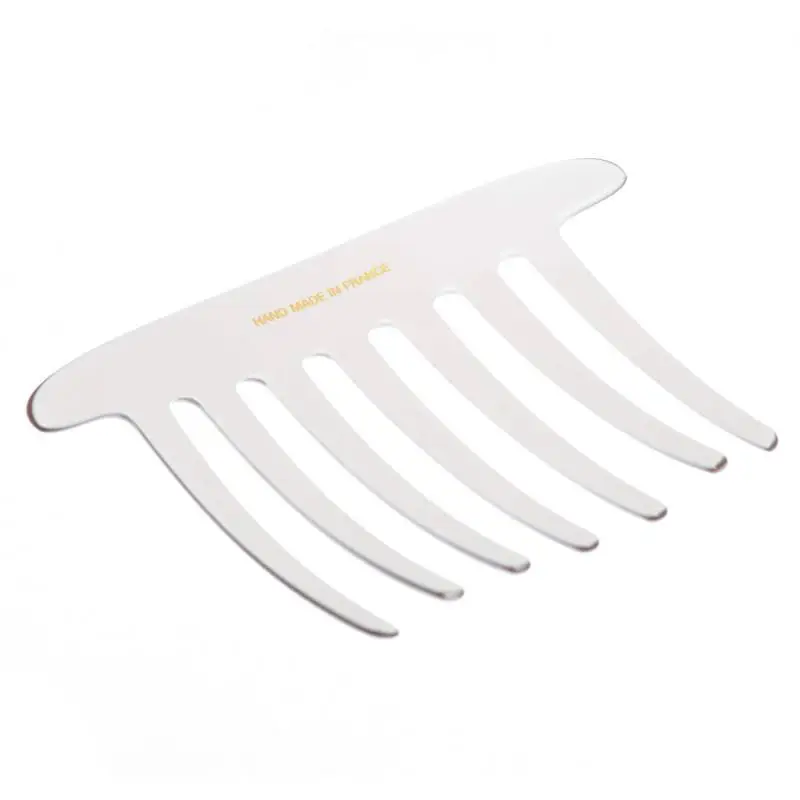 MEDIUM SIZE REGULAR SHAPE HAIR SIDE COMBS IN TOKYO DARK
Cast a glance at this side comb and let us know what comes to your mind? Exactly, this side comb is ideal for a range of hairstyles, especially for women having thick hair. You can also experiment with different hairdos and outfits. The rest of the magic will be done with the Tokyo dark pattern itself.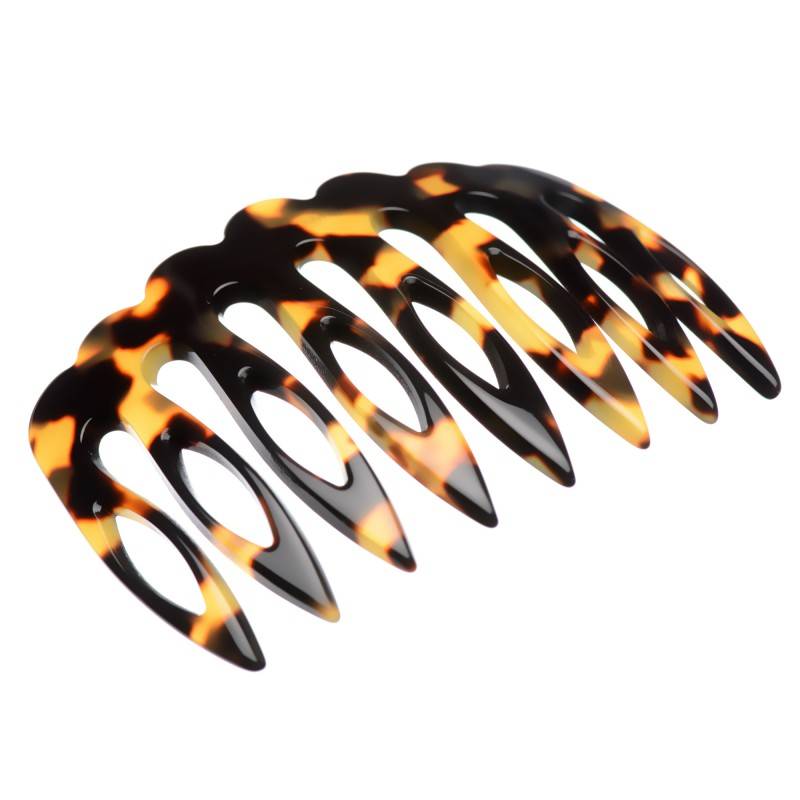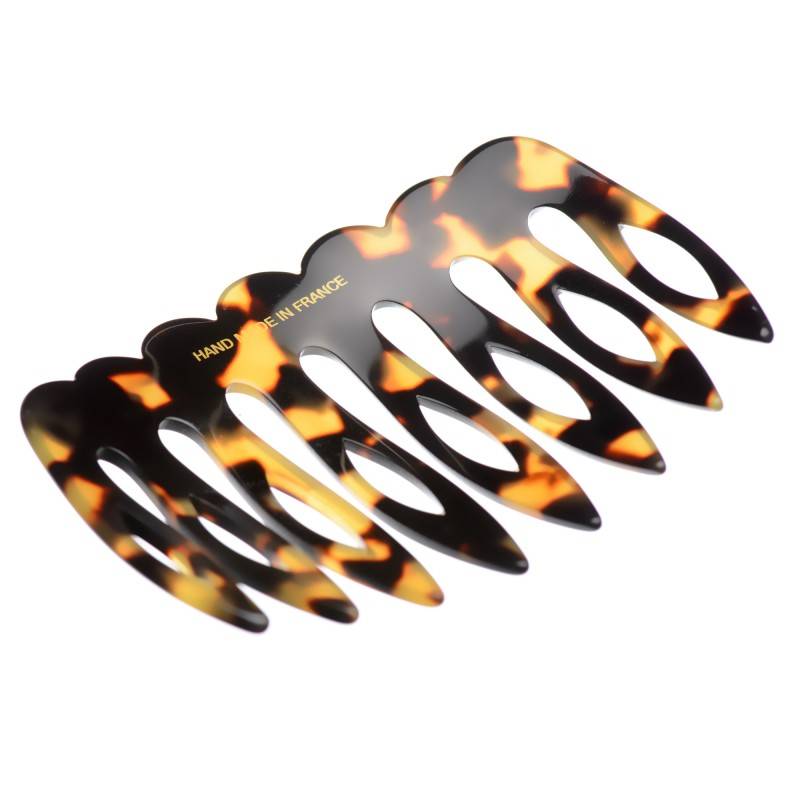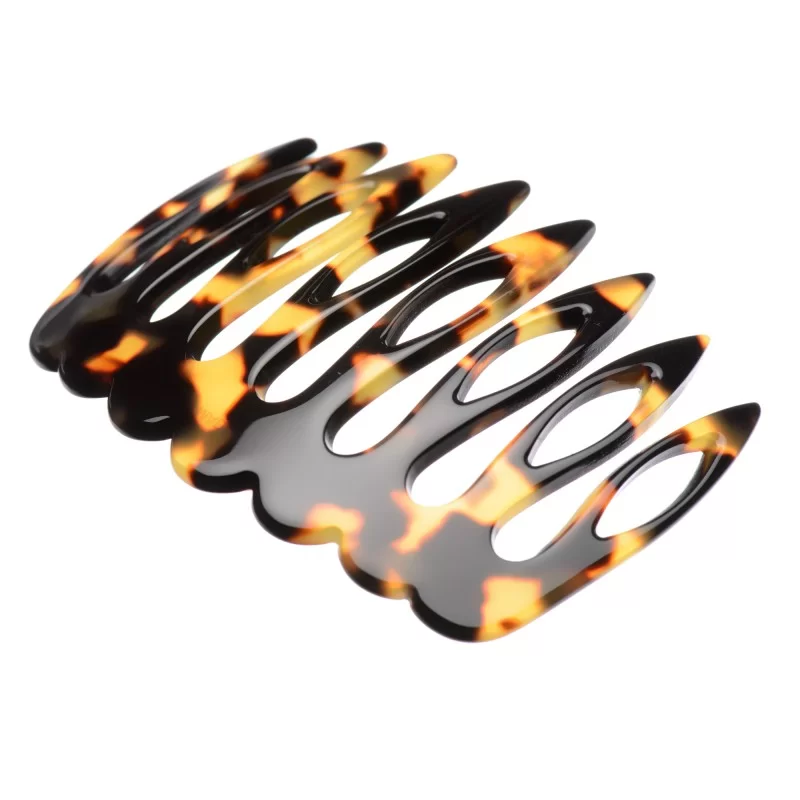 MEDIUM SIZE REGULAR SHAPE HAIR SIDE COMB IN TOKYO BLOND
Another side comb in the same size, this one comes with a light texture. It is ideal for dark brown and black hair, among which this side comb will shine bright like a diamond. A perfect hair accessory for everyday use.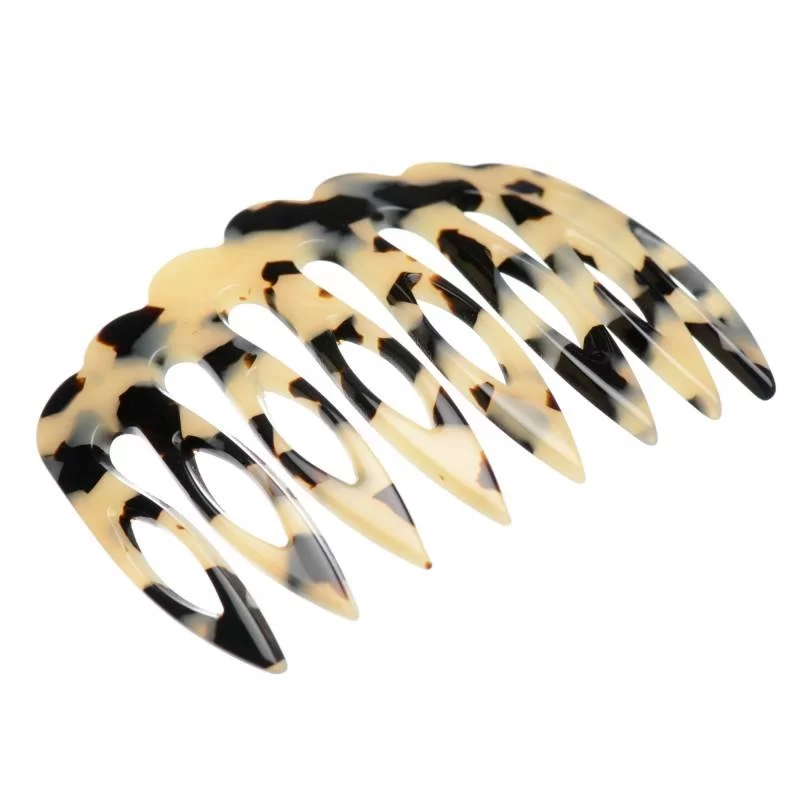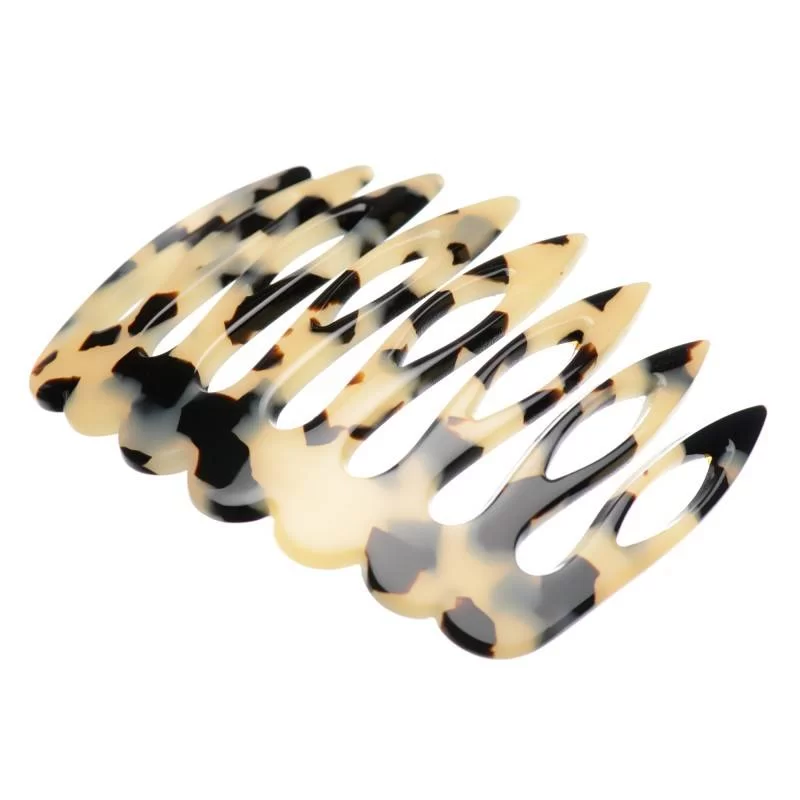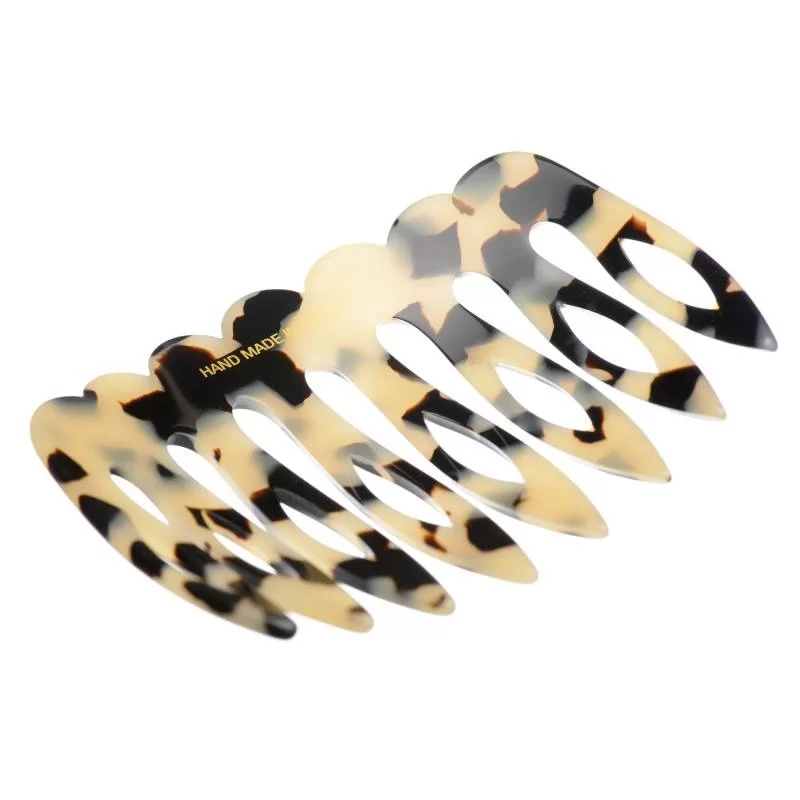 LARGE SIZE REGULAR SHAPE HAIR SIDE COMB IN MULTICOLOR
Finally, this side comb is the best of all for so many reasons. It is skin-friendly, two is exquisite, and three is decorated with the original Swarovski crystal. These qualities make it one of the best side combs you can get your hands on.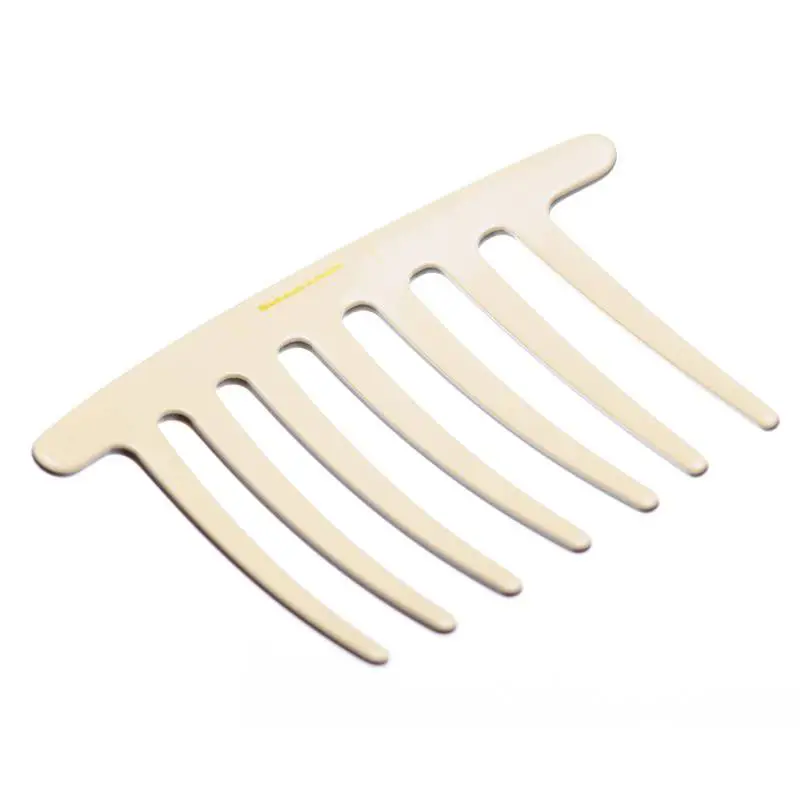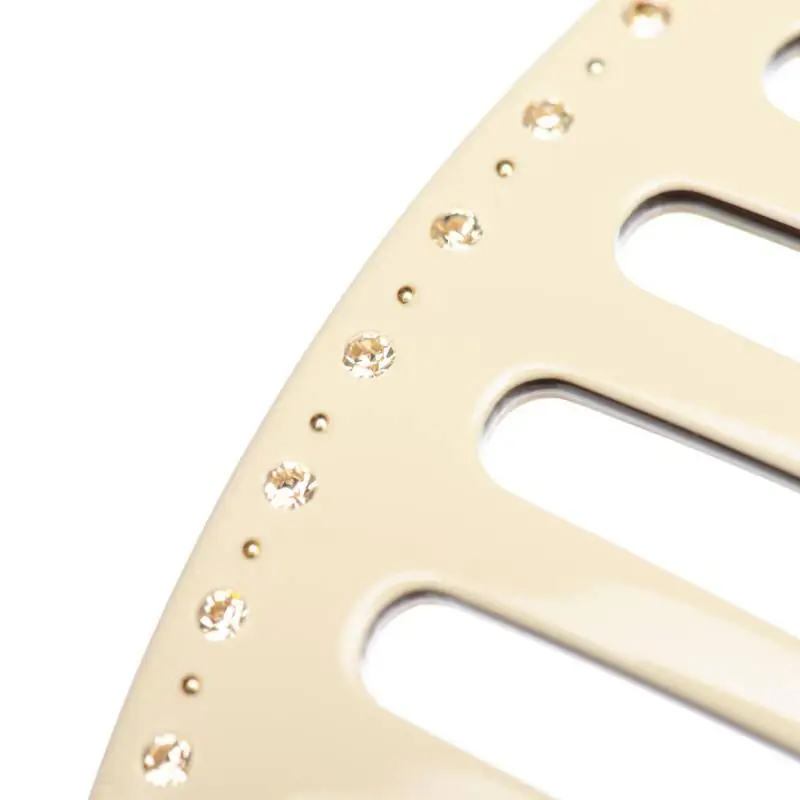 Conclusion
Side combs are gradually making a comeback into the annals of fashion, thanks to its manufacturing on high standards. Since they are rarely used, they offer a perfect opportunity for all the women who want to stand out. Make them count before they get widespread again.