15 Charming Pink Hair Accessories for A Youthful Look
Let's face it, women all around the world never want to appear old. Even in their old age, they still try to appear as young as possible. It is because of the charm and attractiveness that the young age offers are matchless.
And to look younger than their age, women try different tips, tricks, and hacks. Some go through plastic surgeries; others opt for easier routes. And one of the easiest ways to appear youthful is by employing things in your daily looks that young ladies do, and hair accessories are no exception
In fact, hair accessories are great for wearing your desired looks. And when it comes to youthful and playful looks, nothing beats pink hair accessories. Therefore, for women who have a knack for appearing as young and energetic as a youth, having pink hair accessories in their closet is a must.
In order to help you out, our hair experts have handpicked some of the best pink hair accessories. All of these pink hair accessories come with ideal features such as all of them are skin-friendly, hypoallergenic, lightweight, and worth their price. And the best part is that all of them are available for worldwide delivery.
So, you can be sitting in any corner of the world and your favorite hair accessory would reach you right at your doorstep. Isn't that exciting? Let us not waste time anymore. Here are 15 charming pink hair accessories that will make you appear younger than your age instantly.
15 Charming Pink Hair Accessories for A Youthful Look
This hair claw clip comes directly from the collection of Bridal Hair Accessories for Summer-2020. This Elegantly shaped pink hair clip that is made in France holds hair in a perfect manner without damaging the hair or slipping. Add to that the hypoallergenic properties and an amazing embellishment with the original Swarovski crystals and you have something absolutely youthful at your disposal. Make it count.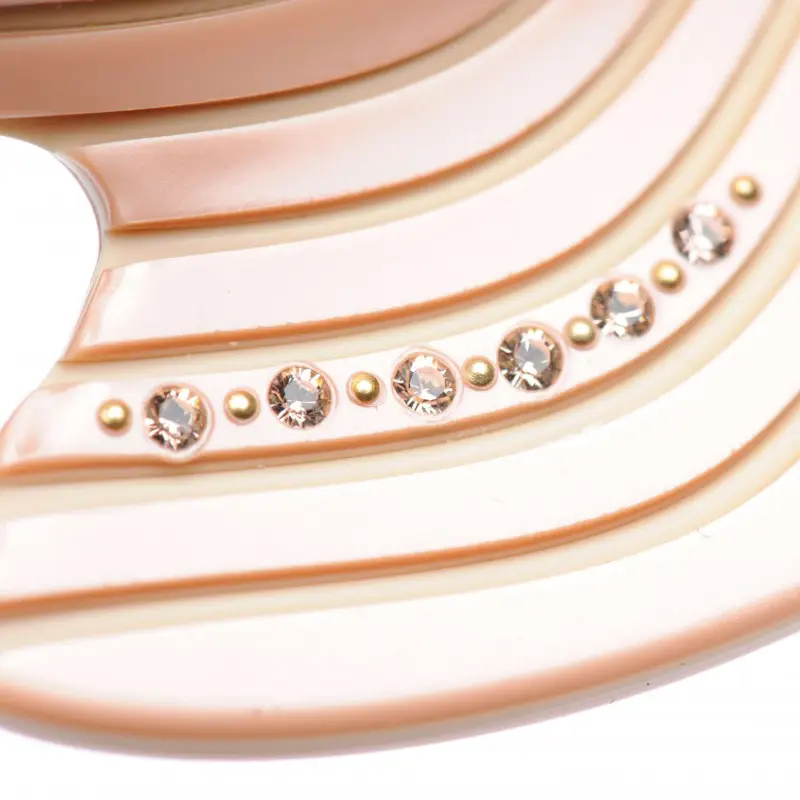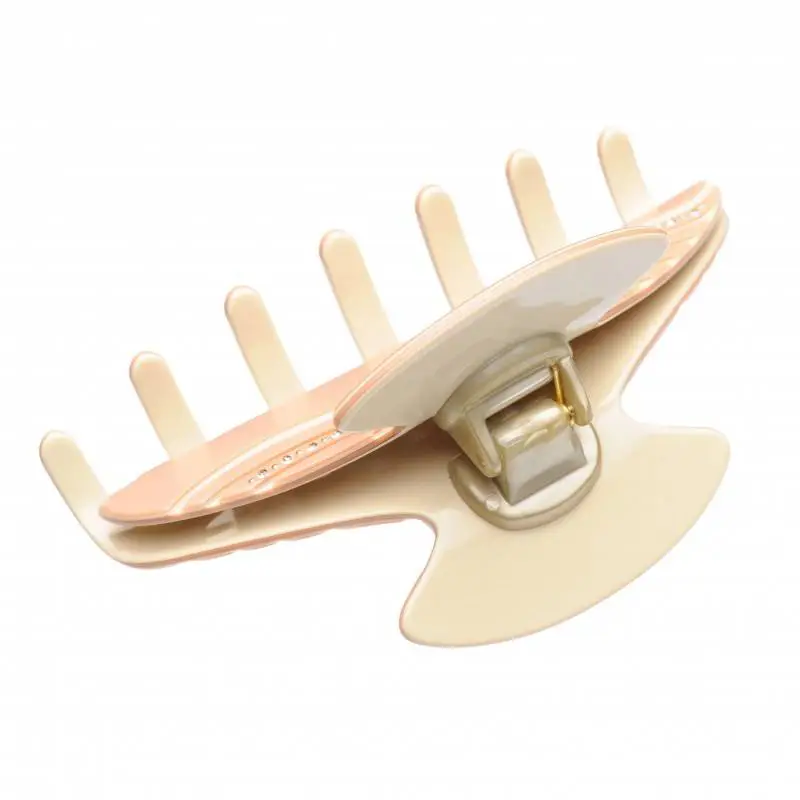 Although parties are considered the favorite place to be for young girls, no one said mature women cannot enjoy them, right? And when you want to attend a cocktail party while giving competition to all those teenagers, use this one of the best hair accessories for cocktail parties pink hair barrette to secure your fancy hairdo and let the magic occur. Its metallic part is gold-plated and the plastic part is 3D engraved. In short, this hair barrette can be the best buddies of both young and mature women.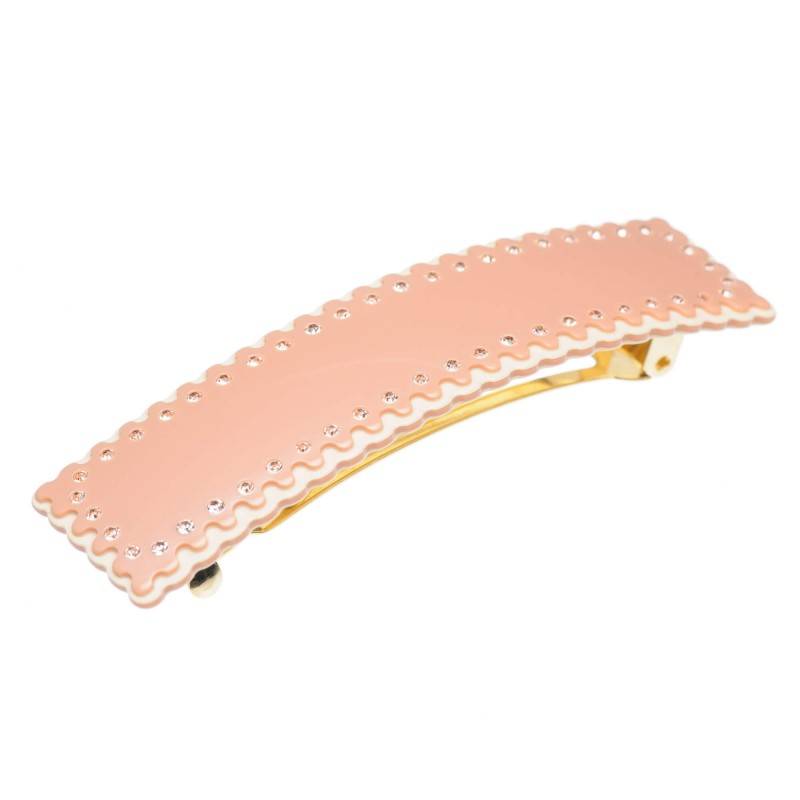 When a headband and pink color combine, the youthfulness is inevitable. This pink headband that is made with bio-plastic is one of the cutest headbands to create cute hairstyles. So, whenever you feel like you have run out of options for decorating your hairdo for some event, just place this headband on your head and leave the rest to it and you won't be disappointed.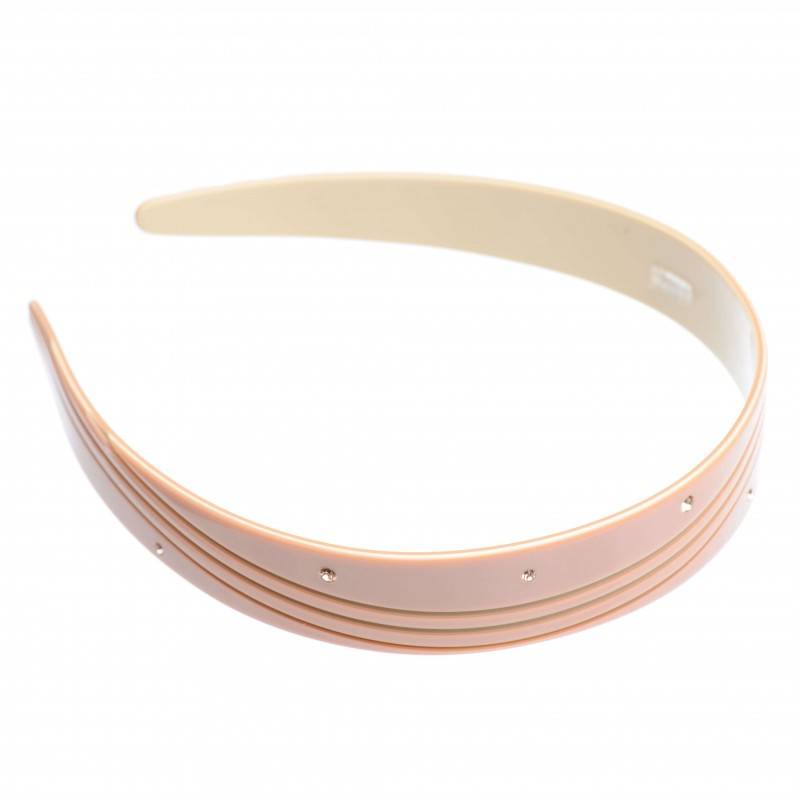 And if you want to look youthful on like every day including weekends and pajama days then having one of the best hair accessories for everyday wear in your beauty box would not be a bad idea. This pink hair jaw clip comes in an eye-catching print and an unusual to ensure you live your dream looks every day.
Beauty experts are of the view that sometimes you got to get out of your comfort zone to surprise your friends and colleagues. And when you plan to do that, this pink hair claw clip might come in handy. The vibe of this hair clip is fancy which is pretty much balanced out by a pair of cute Swarovski crystals. And the best part is that it is one of those hair accessories that are suitable for all hair types.
Banana hair clips are rare hair accessories these days. However, they have been pretty popular in the 90s. however, the good news is that banana clips are back in action and this one of the best banana hair clips is one of the reasons why. You can use this banana clip either as a clip or as a ponytail holder and it will do both the jobs in a smooth manner. Get this banana clip if you want to get a playful look without spending a lot.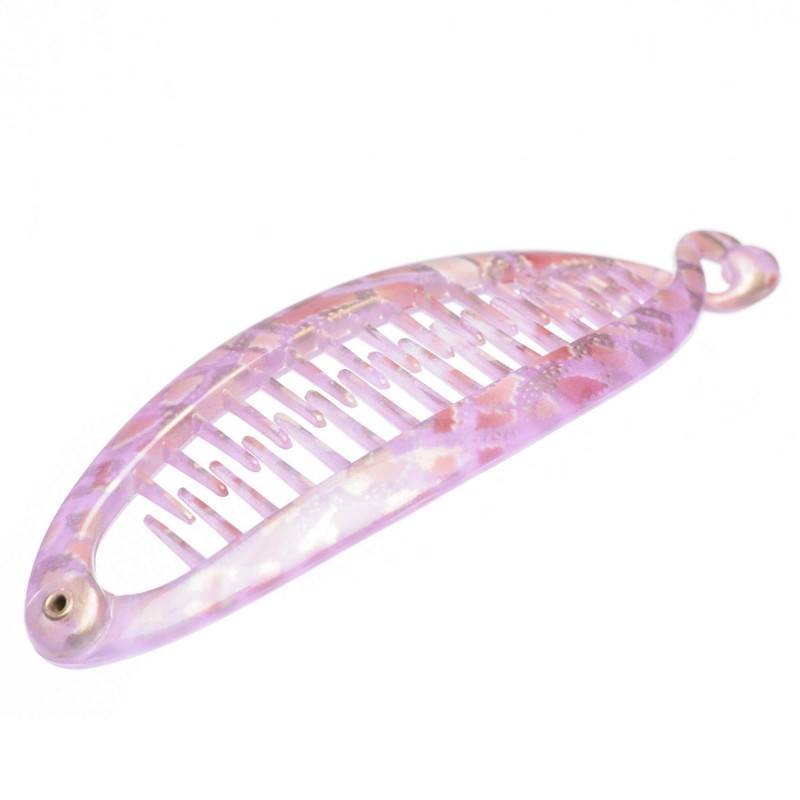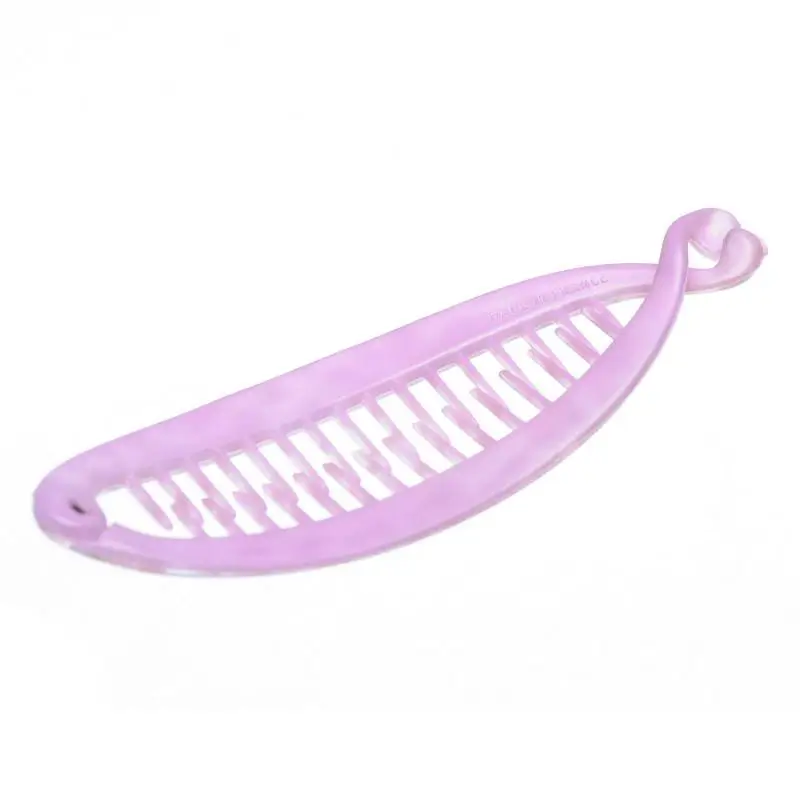 Butterfly hair accessories are loved by ladies for many reasons but the most prominent of them is their ability to bless the wearer with a fresh and young look. The same is the case with this butterfly hair clip in pink color. The pretty look and the gold-plated clasp combine to give off a perfect youthful vibe. You may also take advantage of this one of the best small hair accessories to make things work for you like never before.
Ever heard of love at first sight? That thing is real and that is exactly why this hair claw clip in pink is named as the "first sight". It might be ideal for ladies who are tired of their same old boring looks. Only inserting this hair clip in your clip will give you a luxurious look and that too effortlessly. Use it as an alternative to ponytail holders for the best results.
This zigzag headband in pink is all about changing your looks forever. It is a metal-free headband that offers a playful look to women of all ages. The best part of this headband is that despite having a luxurious look, it is one of the most affordable hair accessories that you can get your hands on. Therefore, make sure this headband belongs to your closet if you are serious about rocking a youthful look.
If you are looking for a hair accessory that can work for both casual as well as formal events then this pink headband will come in handy. If you look closely, this headband is delicately decorated with 3D engravings and sparkly material. So, no matter you are heading for a party or a dinner, this headband can cater to both the occasions without compromising on your style.
Just looking at this ponytail holder will tell you what it is all about. The dark pink color stands for the freshness and coolness. To get rid of your traditional hair elastics and make way for this one of the unique hair accessories that you desperately need to try. That is why belongs to the collection of 15 ponytail hair accessories to create 15 unique ponytails.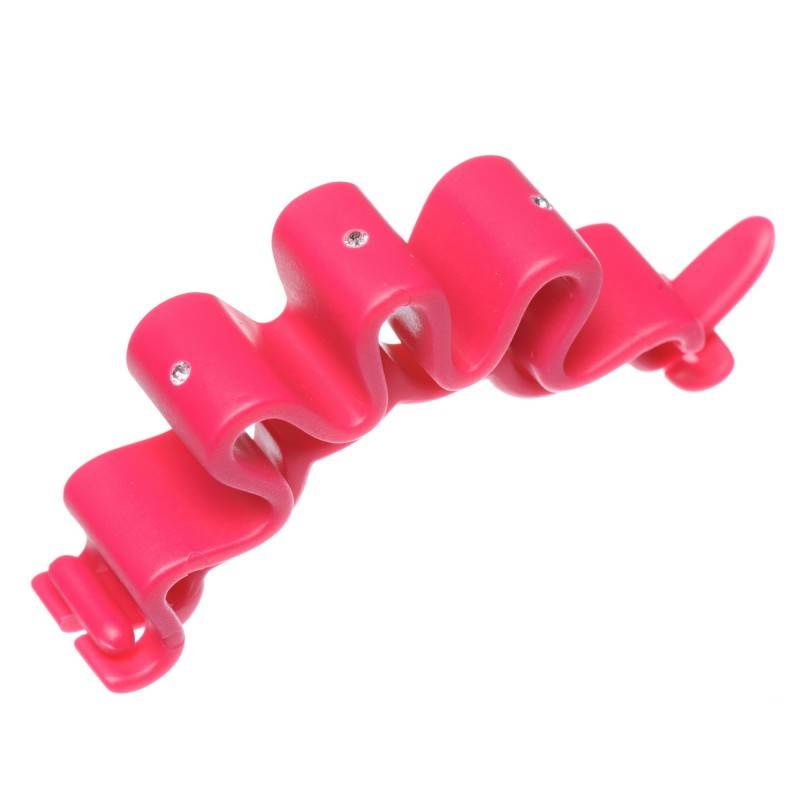 Alligator hair clips are ideal for ladies who have a knack for unique hair accessories to create unique hairstyles. This pink alligator hair clip is one of those alligator hair clips that are inexpensive yet incredible thanks to its out of the box design. Women who do not know their hair type yet want to decorate them in a youthful manner, this hair clip can be of great help.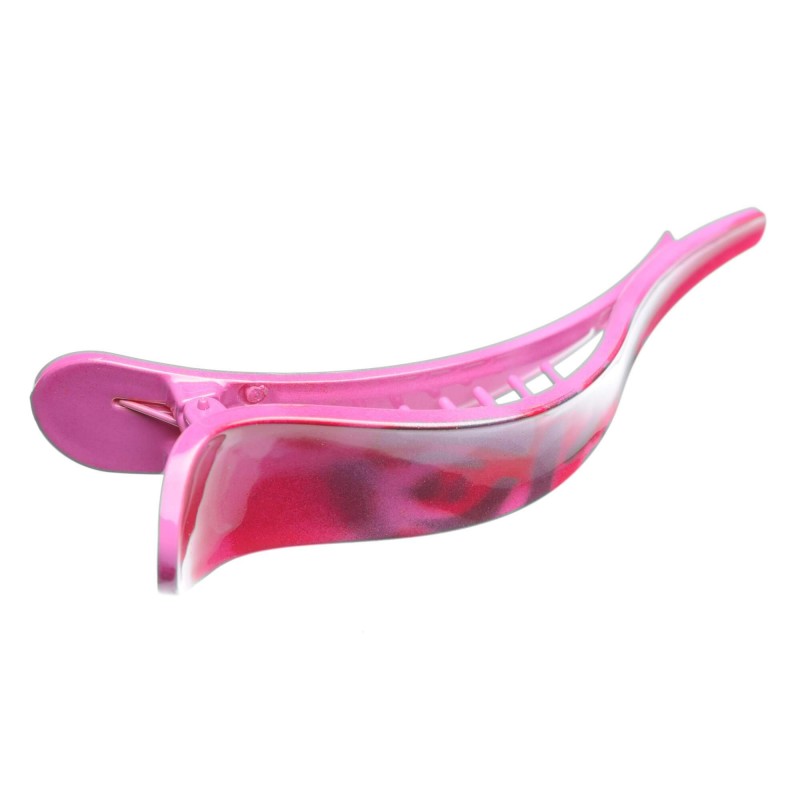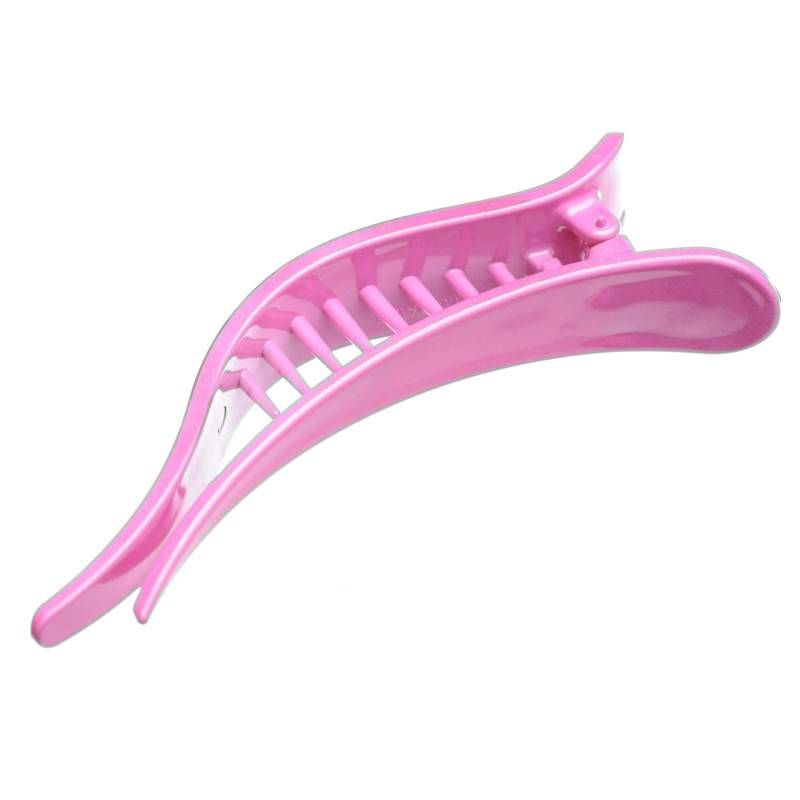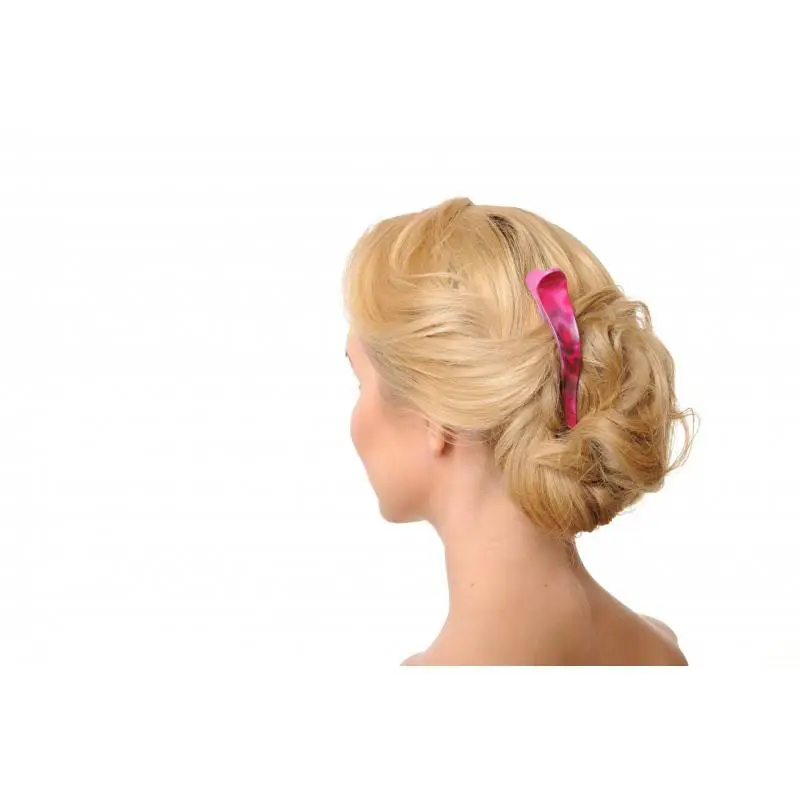 If you believe in minimalism yet want your minimalist hair accessory to be bright and vibrant then this pink colored small hair jaw clip is perfect for you. It is a hypoallergenic hair accessory and can be your best buddy when it comes to creating a statement without putting a lot of weight in your hair.
This pink headband that comes with a chic print can be a great addition to your collection of youthful hair accessories. It can be really helpful to make ordinary hair look extraordinary. Therefore, you can get a stunning style without going overboard. It is a metal-free hair accessory that not only adds flair to your hair but also keeps the nickel allergy miles away.
Last but not least, this pink hair elastic can be a game-changer if you never wore a pink hair accessory to harness your ponytail. This hair elastic will be helpful as you can use it to complement many outfits, not only pink dresses. The fiber of this hair elastic is hair-friendly and the plastic is skin-friendly.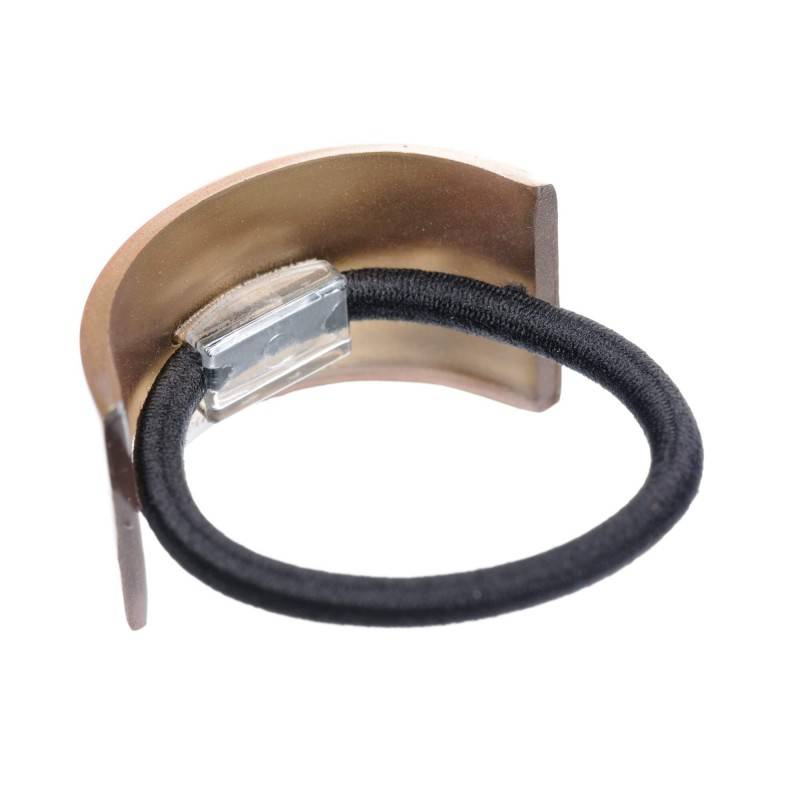 Conclusion
Pink hair accessories are no less than a blessing for ladies who love youthful, playful, and fun looks. They can not only be worn by teenagers but also mature women and the effect will always be the same. All the pink hair accessories mentioned above are carefully picked and belong to the best hair accessories. Make them count.