Which Hair Accessories to BUY and Which NOT to?
Do you hate the title of the blog? We can understand your feelings. Because of course, who wouldn't want to buy hair accessories, right?
Well, you are right. Women love hair accessories, and so do we. However, you must be aware of the famous dialogue;
Things we do for love...
But the problem is that love is blind. And sometimes we end up doing things in love that come back to haunt us. And one of such practices is getting your hands-on low-quality hair accessories. And those are the hair accessories we are warning you about. 
Also read Top 20 Hair Accessories Made in France
Low-quality hair accessories can be detrimental not only for your hair but also for a number of things. Therefore, it is crucial that you know how to make hair accessories and hair care go hand in hand. 
Why should you not use low quality hair accessories?
There are several reasons why you should avoid such hair accessories. Some of the reasons are enlisted below. Read them thoroughly so that you can understand the severity of wearing the wrong hair accessories.
Reason #1: Because they are low quality
Yup, that is the first and foremost yet the most straightforward reason. Low quality in anything isn't desirable, so why should hair accessories be any exception? Mainly when hair accessories belong to only those few products that you use every day without any break.
Reason #2: They damage your hair
Since such hair accessories aren't made in line with the international standards, they are below par standards can damage your hair a great deal. You end up getting annoyed with not only hair accessories but also lose confidence in them.
Reason #3: They are not skin-friendly
According to a report, nearly 10 to 20 percent of women in the world suffer from nickel allergy. The makers of the low-quality hair accessories do not keep this aspect in mind while crafting the hair accessories. Therefore, many women end up catching this annoying skin allergy. And the worst part is that once you get allergic to the nickel, you are likely to suffer from it for a lifetime. Therefore, avoiding such hair accessories is a must. 
Reason #4: They are a waste of money
Now you might be thinking then how can low cheap quality products can waste your hard-earned money? Well, there is the catch. Low-quality products are really low priced too concerning the quality products. The reason being the low standard material. Now, you get trapped and buy cheap hair accessory thinking it is going to save you bucks, but that doesn't happen. It is because the substandard product isn't long-lasting and can breakdown at a time when you wanted it the most. This way, you have to buy another hair accessory to cater to. This becomes a vicious cycle unless you finally decide to spend more and get something of high quality. 
Reason #5: they are outdated
Low-quality hair accessories are made without taking into consideration the contemporary requirements of ladies. Their designs are outdated; no efforts made in research before their production. Therefore, such hair accessories aren't only a waste of money but also do not cater to your fashion requirements.
Therefore, if you are true to your health as well as your fashion statement, then make sure you never compromise on your choice of hair accessories. Even if you decide to take chances with the health of your hair and skin, the odds are that you are going to end up regretting it.
But no need to get disheartened because not all hair accessories are harmful. In fact, some hair accessories are crafted just in line with international health standards. Such hair accessories might cost a bit more, but your investment returns to you in manifold.
However, it can be an uphill task to find high-quality hair accessories, especially if you have no experience whatsoever. If you are also confused about which hair accessories to go for amid the flood of hair accessories in the market, let us help you, being experts in the field of hair accessories.
How to know if the hair accessory is of high quality?
Each hair accessory comes with different distinguishable features and characteristics. To decode this enigma for you, we have enlisted some characteristics of high-quality hair accessories. Hence, before giving a green signal to the purchase of any hair accessory, gauge its quality based on the following features. If it comes in line with these features, you can purchase that with your eyes closed.
Characteristic #1: The smooth finish of the hair accessory
Merely casting a glance at the hair accessory, you shall be able to observe the corners, borders, edges, and decorative material on the hair accessory. If you find all of these quite seamless with no rough edges and no glue visible, then the chances are that you have found an excellent quality hair accessory. If the finish is not smooth, just skip the hair accessory right away.
Characteristic #2: High-quality hair accessories do not use Nickel
As mentioned earlier, nickel is known for a badass nickel allergy. This metal, being a cheap one, is used in low-quality hair accessories. The high-quality hair accessories makers make sure that their products do not use any nickel. Instead, high-quality material is used to make sure that the wearer does not have to suffer from the nickel allergy. Therefore, before purchasing, make sure you have confirmed that no usage of nickel in the hair accessory. And if you find nickel, no need to even ponder over it.
Characteristic #3: High-quality hair accessories are Not extraordinarily cheap
There is no denying the fact that good quality hair accessories can also be affordable hair accessories. However, if you notice a hair accessory with a way too cheap price tag, get alert. It is because such a price tag can be a scam. Therefore, if you are about to purchase a hair accessory, make sure the quality is justified by its price so that you do not have to regret it later.
Characteristic #4: High-quality hair accessories have good reviews
Something that the makers of hair accessories showcase proudly other than hair accessories are the customer reviews. Any quality hair accessories maker rates the feedback from the customers really high. So, if you decide to purchase hair accessories online, do read the reviews. And if you are buying from a market, you can always ask around from your friends and colleagues to validate the quality.
Characteristic #5: High-quality hair accessories use high-quality decorative material
Another characteristic of a standard hair accessory is that if their makers collab with some other brand, they make sure that the other brand is equally or even more reliable. For example, for decorating their hair accessories, makers use different materials from different outlets. Some use low-quality crystals, and others use certified crystals from Swarovski. Make sure you observe these details before buying them. 
Therefore, now that you know most of the distinguishing features of both good and bad quality hair accessories, make sure you the hair accessory you are out and about to get through these filters before reaching your wardrobe.
High-quality hair accessories that you can buy with your eyes closed
If you are still confused about which high-quality hair accessories to buy and from where let us help you a bit more. Below, we are listing some fantastic hair accessories that are made in accordance with all the qualities mentioned above of high-quality hair accessories. All of these are skin-friendly, highly detail-oriented, affordable land not only high quality but also within a decent price range.
1.     High-Quality Hair Barrettes
If you are a fan of hair barrettes and get stuck every time you have to make a decision, the following hair barrette will come in handy. 
LARGE RECTANGULAR SHAPE HAIR BARRETTE IN BEIGE PEARL
This high-quality hair barrette belongs to that group of hair accessories that can cater to all hair types on all occasions with all dresses. It also comes up to them all the standards of right hair accessories with and additional anti-slip innovation. You can purchase it without giving a second thought on the quality.
MEDIUM SIZE ROUND SHAPE HAIR CLIP IN BLACK
Another fantastic product that you can proudly put in your hair is this unique hair barrette; whether you want to contrast your blonde hair or complement your black hair, this hair clip will get the job done for you in a very safe, secure and stylish manner.
MEDIUM SIZE RECTANGULAR SHAPE HAIR BARRETTE IN BLACK
This hair barrette is the epitome of beauty, elegance, and class thanks to its glossy black color and original Swarovski crystals that enhance not only its look but your hairdo's as well. It is made in line with the standards of high-quality hair accessories, and you can feel it as soon as you hold it in your hands. Its stainless-steel part id 24K gold plated that takes things to the next level. Add this high-quality hair barrette in your collection to explore new avenues and styles and make a fashion statement of your own.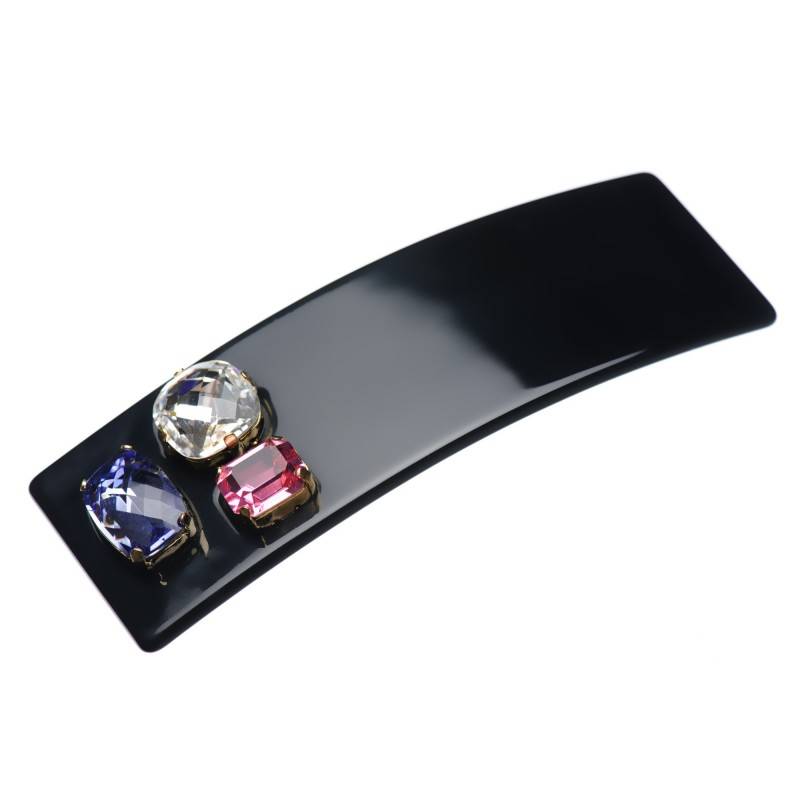 2.     High-Quality Hair Jaw Clips
Finding a high-quality hair jaw clip can take you a lot of time and headache, given the overflow of low-quality products in the market. However, below we have handpicked some of the best and high-quality hair jaw clips that you can get your hands on. Make them count.
LARGE SIZE REGULAR SHAPE HAIR JAW CLIP IN BEIGE PEARL
This is one of the latest hair accessories in town. This hair jaw clip in beige pearl can be single-handedly replace all the low-quality products in your closet. it is a high-quality hair jaw clip that is made to cater to all your day-to-day needs. 
VERY LARGE SIZE REGULAR SHAPE HAIR JAW CLIP IN BORDEAUX AND NUDE
This high-quality deluxe hair jaw clip is all about turning your dull hairdo into an embellished one. Along with possessing all the qualities of high standard hair accessories, it is also among the ideal hair accessories for any hair type.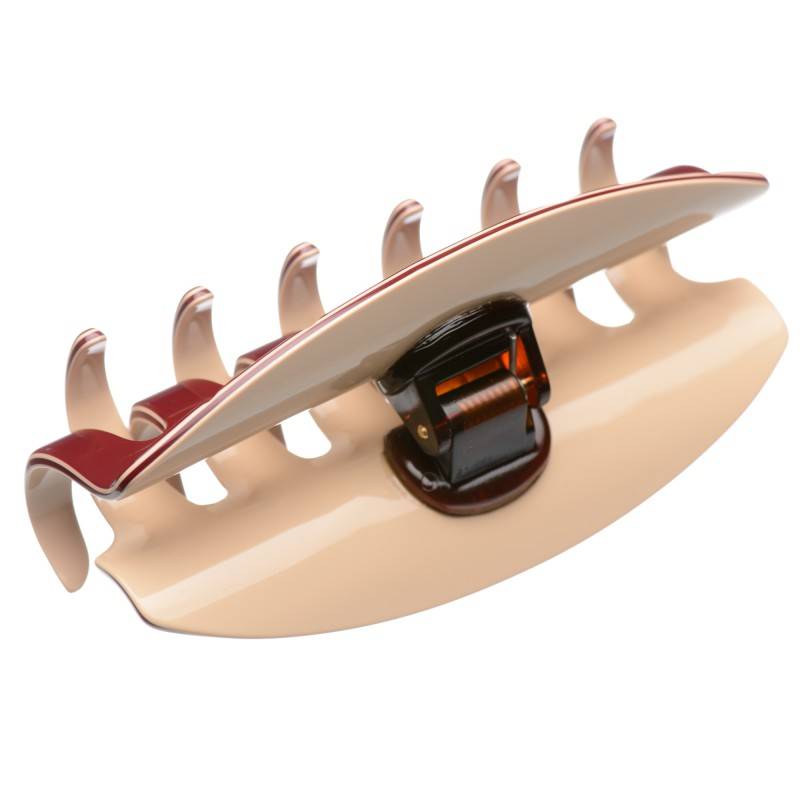 LARGE SIZE REGULAR SHAPE HAIR JAW CLIP IN IVORY AND BLACK
Casting a single glance on this high-quality hair jaw clip tells you that belongs to the perfect hair accessories for interview. Its looks are formal and decent, and you can adorn your hair using this hair jaw clip as a hair accessory for a successful business meeting.
3.     High-Quality Headbands
It would be unjust not to introduce you with high-quality headbands as well because the world of fashion is incomplete without headbands. Therefore, to ensure that you never end up purchasing low quality and harmful products, we have picked some high-quality headbands. Have a look.
MEDIUM SIZE BOW SHAPE HEADBAND IN MULTICOLOR
This high-quality headband, once you wear, will make you a fan for the rest of your life. Showcasing all the premium features of high-quality hair accessories, having this headband in your closet well means you will never fall short of hair accessories for any occasion.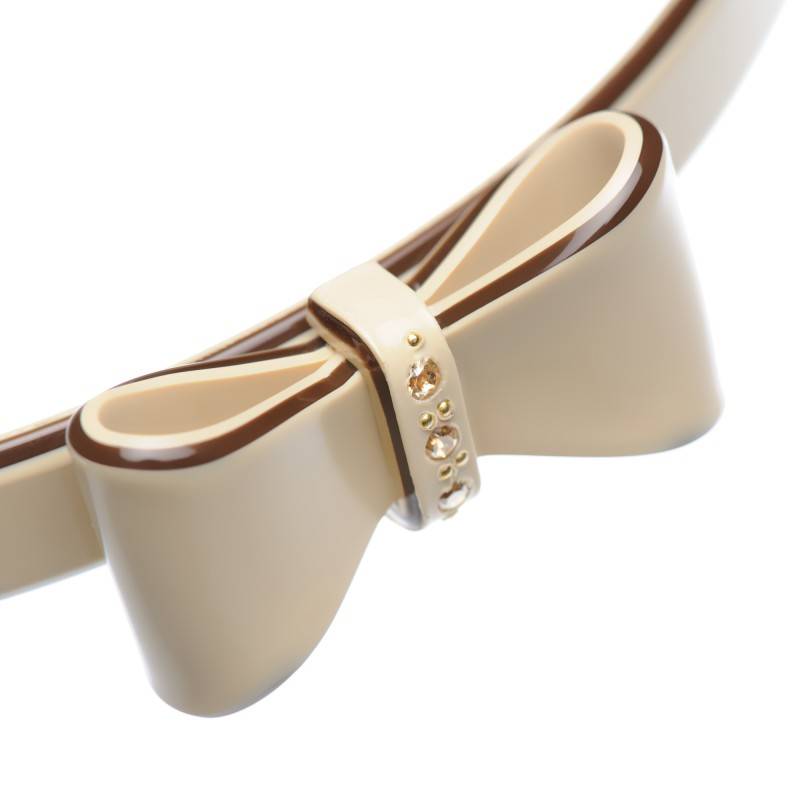 MEDIUM SIZE SPECIAL ORNAMENT HEADBAND IN MARLBORO RED AND BLACK
No matter you are a party girl or not, make sure this high-quality headband belongs to your wardrobe because once you get it, only then will you realize what you have been missing out on. You can match this hair barrette with any vibrant dress and go to any casual event to stand out effortlessly.
MEDIUM SIZE SPECIAL ORNAMENT HEADBAND IN BLACK AND WHITE
If you are working or businesswoman, then this high-quality headband is for you. Made with premium material, this white and black headband goes well with all formal outfits. If you do not want to take any risks with your workplace hair accessories and want to make sure your hair accessories and hair care go hand in hand, get this headband without giving a second thought.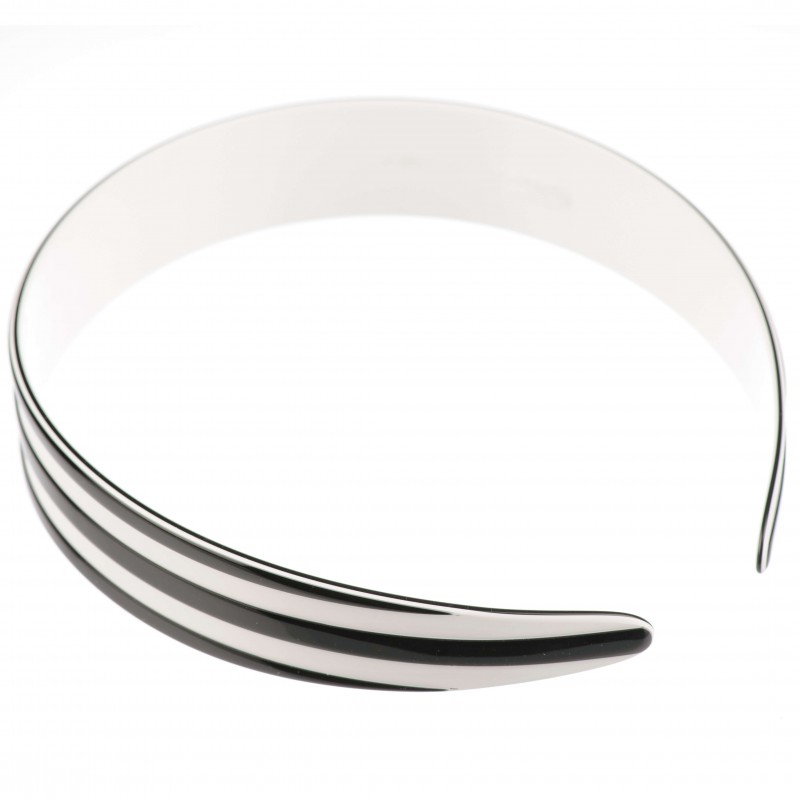 Want to read more about headbands, have a look at Your Ultimate Guide to Headbands
4.     High-quality Elastics and Ponytail Holders
When you find yourself out of options regarding your hairdo, ponytails bring a unique alternative to the table to create unique hairstyles. And when it comes to ponytails, elastics and ponytail holders also come into play. However, it can be tough to find you high-quality elastics and ponytail holders. But one we are here, you have very little to worry about. 
MEDIUM SIZE FLOWER SHAPE HAIR ELASTIC WITH DECORATION IN BLACK AND WHITE
If you decide to get only one hair accessory in your closet, this should be it because it deserves to be there. Decorated with original Swarovski crystals, this high-quality hair elastic can be your go-to hair elastic whenever you decide to make a ponytail.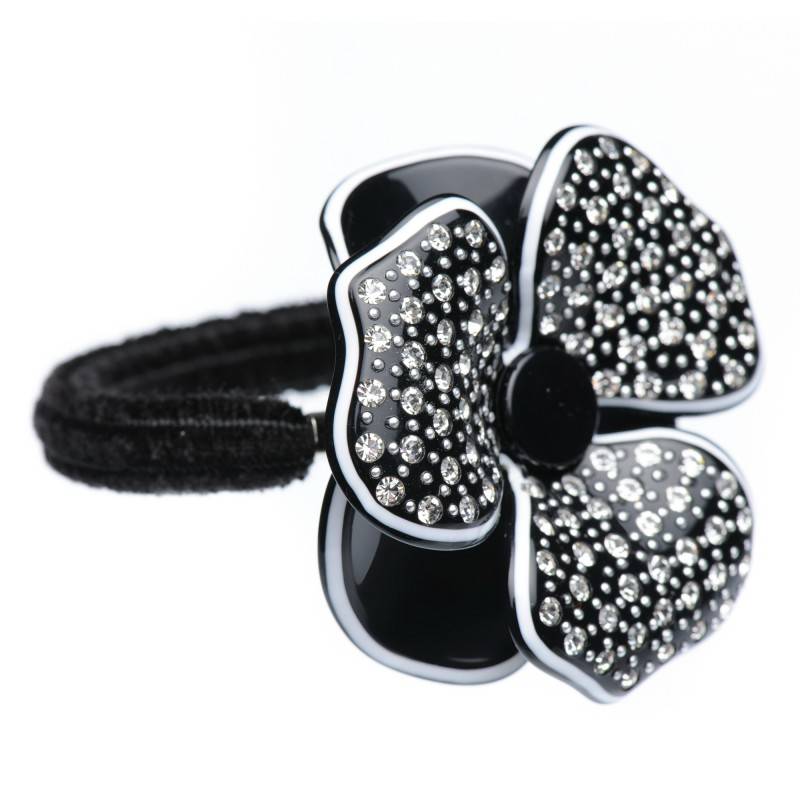 This high-quality hair elastic is made with hypoallergenic material, and the fibre is also of premium quality. It is versatile enough that you can wear it on arguably any occasion and will adapt rapidly. Plus, the graceful Swarovski crystal at the centre of its universe is there to turn you into a queen, if not a princess. 
MEDIUM SIZE SQUARE SHAPE HAIR ELASTIC WITH DECORATION IN WHITE
If you ever thought that ponytails are only meant for day time events, then you are wrong. Because ponytail is a versatile hairdo and you can make it on night parties, theater, and indoor opera and this ponytail holder is one of the ideal hair accessories for that. Therefore, make sure you make the best use of this high-quality hair elastic to lighten up the event.
5.     High-Quality Hair Sticks and Pins
Do hair sticks and pins excite your creative imagination? If yes, then you are not alone. In fact, from teenage girls to mature women, each one has a flair for these out of the box hair accessories. Hair sticks and pins are the favorite hair accessories for women who've got a knack for buns. However, since hair sticks and pins are quite rare hair accessories, it can be difficult at times to distinguish the high-quality hair sticks and pins from those of low-quality ones. Thus, we have to bring forth three of some of the best hair sticks and pins. 
LARGE SIZE FORK SHAPE HAIR STICK IN BEIGE PEARL
As a general rule of thumb, if you find a beautiful hair stick, high quality, and affordable, you should get it whether you need it or not. This fork-shaped hair stick belongs to that group of high-quality hair accessories. Decorated amazingly with the original Swarovski crystals, this hair stick is a BIG yes if you were looking add one in your collection.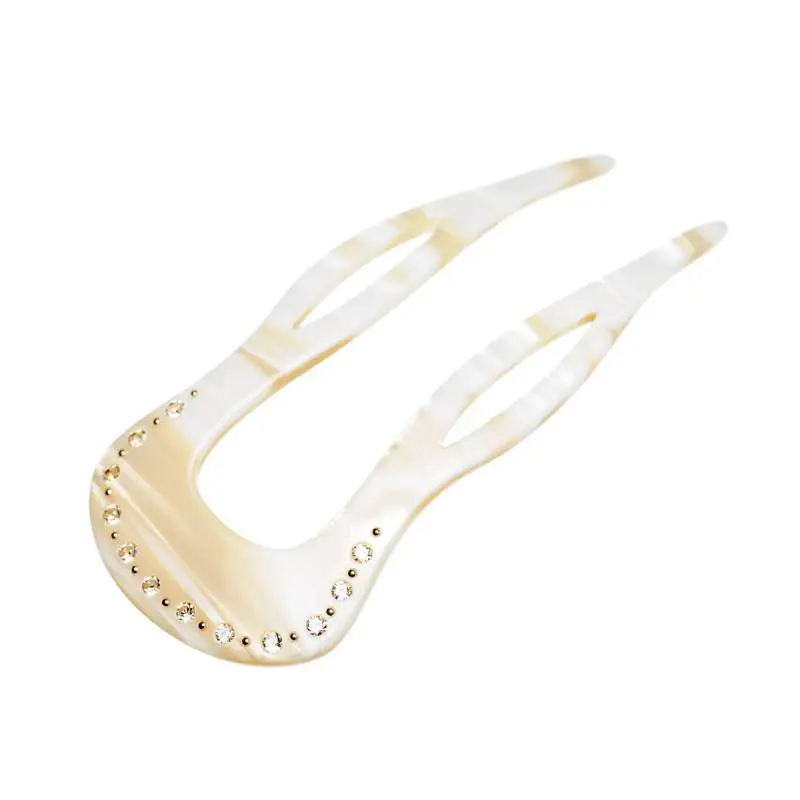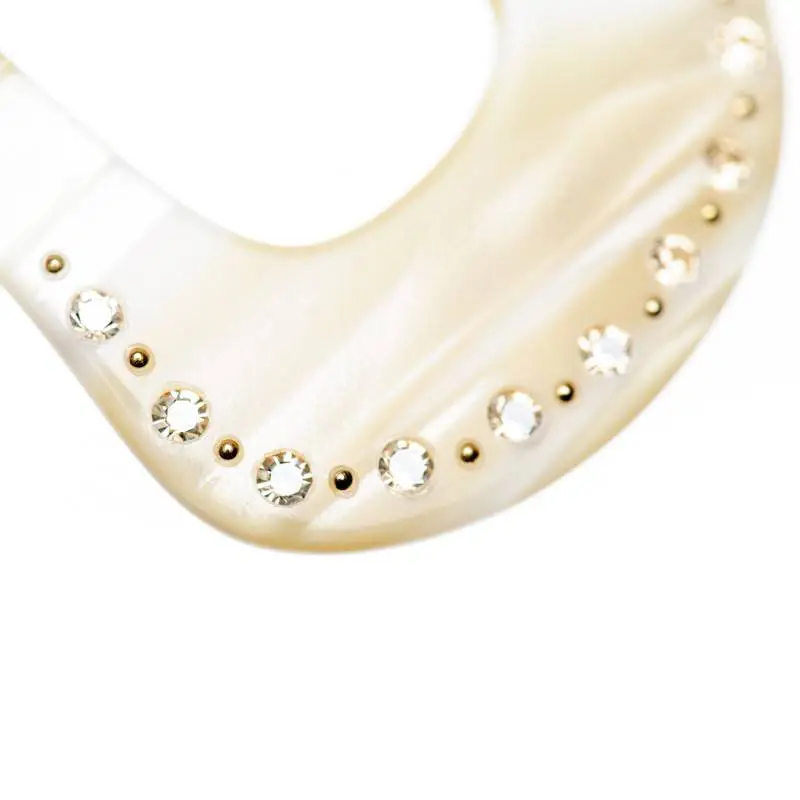 MEDIUM SIZE JAPANESE STICK SHAPE HAIR STICK IN IVORY AND BLACK
Did you know you could wear a hair stick to your workplace? Yep, you actually can, and no one is going to accuse you of going against the decorum of the office. Instead, your colleagues are going to praise your unique sense of fashion, and this high-quality hair stick is exactly for that. Decorated with two lovely Swarovski crystals that give this hair stick a very decent appearance, do not miss out on it lest you should be late.
LARGE SIZE FORK SHAPE HAIR PIN IN BLACK
If you do want to wear a hair stick but at the same time do not want to highlight it, then this high-quality hair pin will do that for you. It is simple, decent, and skin-friendly studded with Swarovski crystals. It is an ideal hair accessory for all those women who always wanted to make a Japanese bun but could not find a reasonable hair pin.
Interested to know more about hair sticks and pins? Find here: Hair Sticks and Pins; A Guide to History, Tips, Hairdos, and Products
6.     High-Quality Side Combs 
Side combs used to be one of the necessary hair accessories a few decades back. Due to the lack of interest, many hair accessories makers did not craft them for some reason. Whoever, the good news is that the tables have turned, and now the side combs have made an impactful comeback. Some of those high-quality side combs are listed below. 
LARGE SIZE REGULAR SHAPE HAIR SIDE COMB IN MULTICOLOR
High-quality side combs are few but are present. This side comb, as you can see, is like beauty at the display. You can use this hair side comb at a range of events to make sure your hair looks as embellished as you want them to be. That is the magic of this premium hair side comb.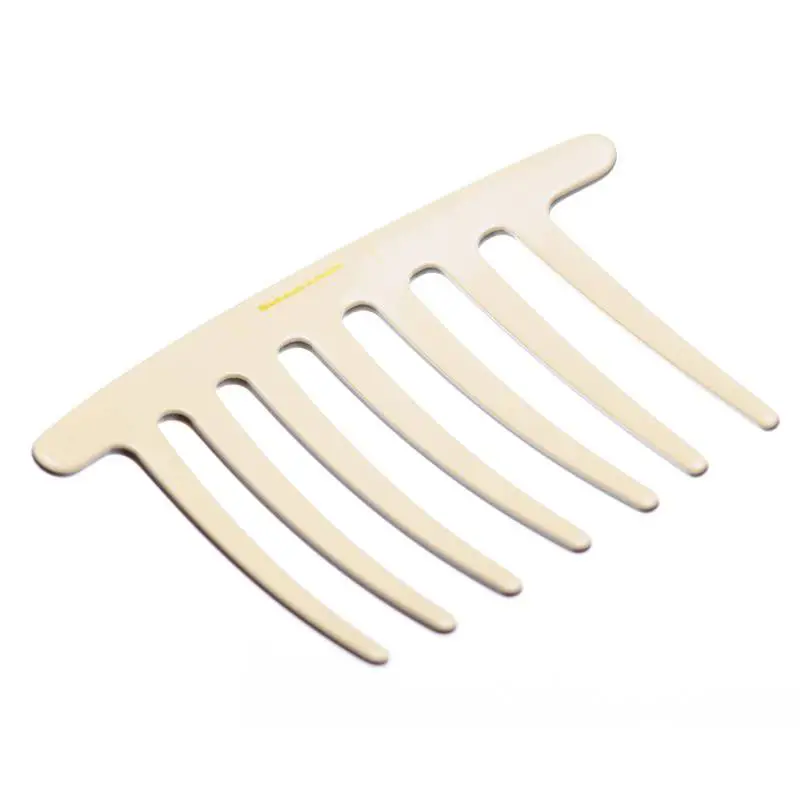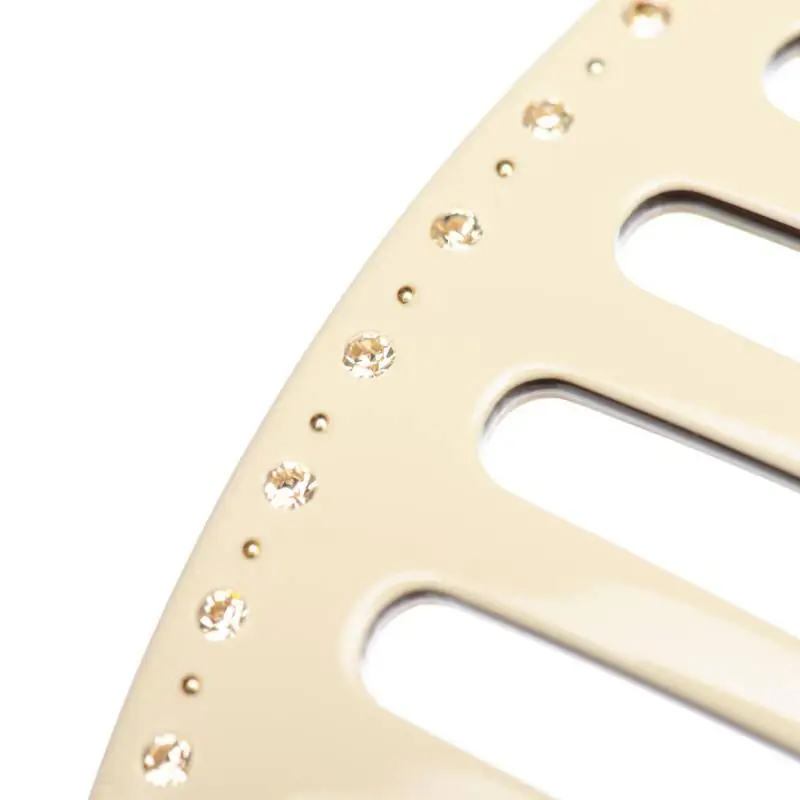 MEDIUM SIZE REGULAR SHAPE HAIR SIDE COMBS IN TOKYO DARK
When it comes to textures, only a small number of textures can beat the Tokyo dark. This high-quality side comb in the colors of Tokyo dark is one of the best hair accessories for everyday wear as well as night theatre. It is ideal for thick hair but also caters to fine hair without compromising on the grip.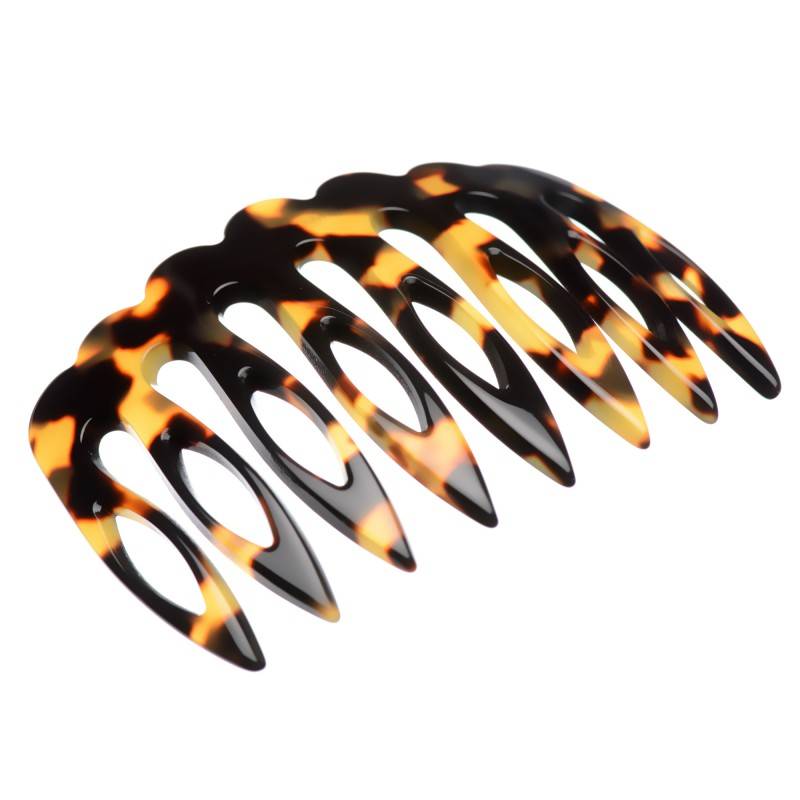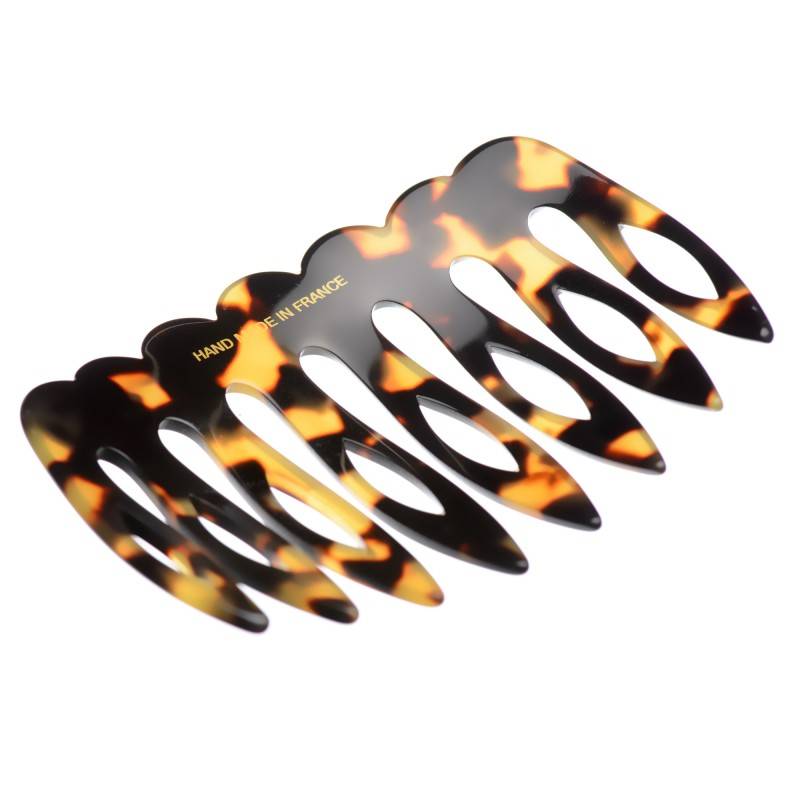 MEDIUM SIZE REGULAR SHAPE HAIR SIDE COMB IN BLACK
If you are looking for hair accessories specifically for thin hair, this is the side comb that should put a full stop to your search. It is because this high-quality side comb takes care of not only your fine hair but also the sanctity of your hairdo. It is one of the best hair accessories for all kind of occasions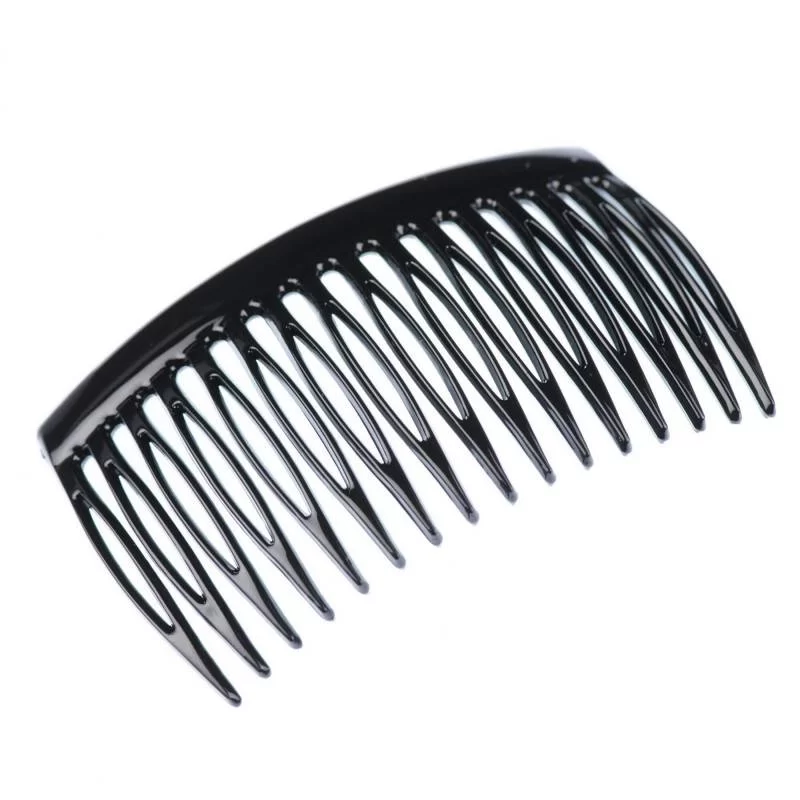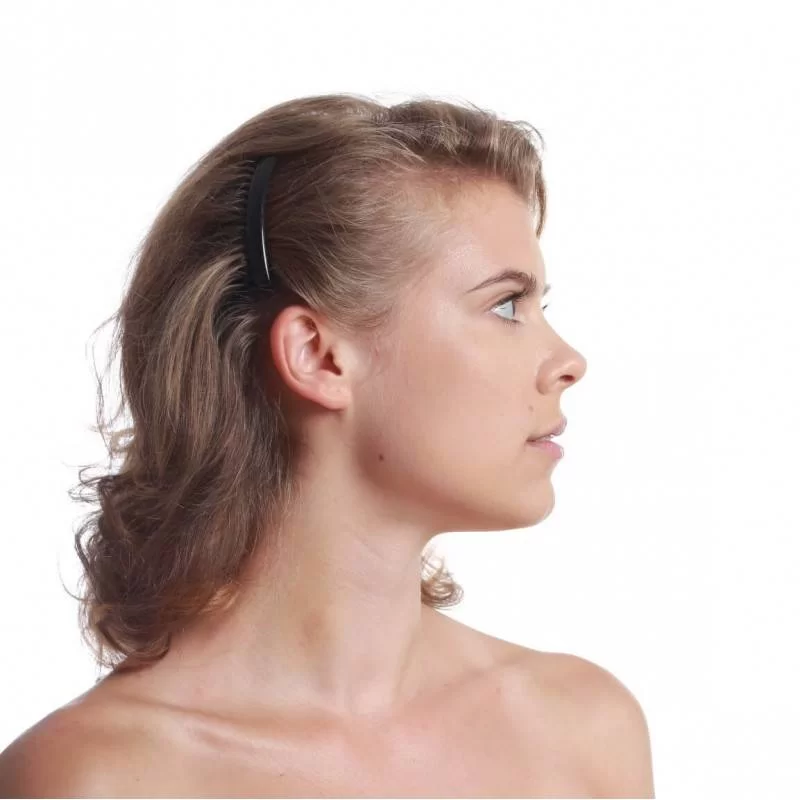 Final words
It is pretty much evident by now that hair accessories are worth getting crazy for, but not blindly crazy. Because your craziness can land you in troubled waters. Therefore, we have you provided not only with the criteria for gauging the quality if hair accessories but have also made sure you can access the high-quality hair accessories at ease. All of these hair accessories are guaranteed to offer you the highest standards of satisfaction, trendy looks, and hair care.
You might also like:
Top Hair Barrettes and Hair Clips for British Women with a Royal Fashion Sense

10 Skin Friendly Bracelets You Do Not Want to Miss Out On
American Women's Guide to Hair Barrettes