15 Ideal Cocktail Party Hair Accessories for Party Girls
Girls love parties, so do boys, but girls love more. It is this for parties that keep girls occupied and they can't help thinking about their looks for the next party. And since hairdos are the most important part of any party hair do, party hair accessories are also one of the biggest concerns for girls.
It is a fact that it is hard to find quality hair accessories that are made exclusively for parties. Therefore, we decided to help all those party loving girls in finding their ideal party hair accessories so that they can live their dream party looks.
What should you look for in cocktail party hair accessories?
Cocktail hair parties are different from normal hair accessories as they need to give off some particular fancy vibes. Therefore, whenever you are out and about looking for party hair accessories, make sure they have following qualities before you give them a green signal.
1.

    
Cocktail party hair accessories should be vibrant
This is the first filter you should check your hair accessories through. Your cocktail hair accessory should never be dull as it would affect your looks a great deal. Just imagine yourself in all fancy dress and hairdo but with a dull hair accessory at a cocktail party. Doesn't make sense, right?
2.

    
Cocktail party hair accessories should be hypoallergenic
Since cocktail parties can last many hours, you wouldn't want to risk your skin's health at any cost. Therefore, when purchasing such hair accessories, make sure they are hypoallergenic i.e. anti-allergy. Normally, hair accessories with nickel cause nickel allergy that is a very annoying allergy. So, ensuring nickel free hair accessories for cocktail parties will do.
3.

    
Cocktail party hair accessories should be lightweight
Cocktail hair accessories need to be lightweight as well. The reason being the annoying feeling that comes with weighted hair accessories becomes unbearable especially if you have to wear it for a long time.  So, if you go for metallic hair accessories, you might end up regretting due to the weight. Choose lightweight plastic hair accessories and they will do the trick for you.
4.

    
Cocktail party hair accessories should be in line with the taste of parties
There are many hair accessories that are vibrant but are not suitable for cocktail parties. Thus, not every fancy hair accessory is fit for cocktail parties. When you get your hands on some hair accessories for cocktail party, keep in mind the theme, venue, timing and guests etc. of the party.
5.

    
Cocktail party hair accessories should complement your outfit
Getting a cocktail hair accessory first and then thinking about which dress to match with it is obviously not a good idea. Thus, we suggest that you decide you outfit before purchasing a hair accessory because this way you will have a better idea of which hair accessory is required. Just make sure that your hair accessory and outfit should go hand in hand.
15 Ideal Cocktail Party Hair Accessories for Party Girls
Dog shaped hair accessories are widely known for their ability to create an instant statement. This hand encrusted Swarovski crystals laden hair barrette might come in handy when you want to look matchless on your next cocktail party.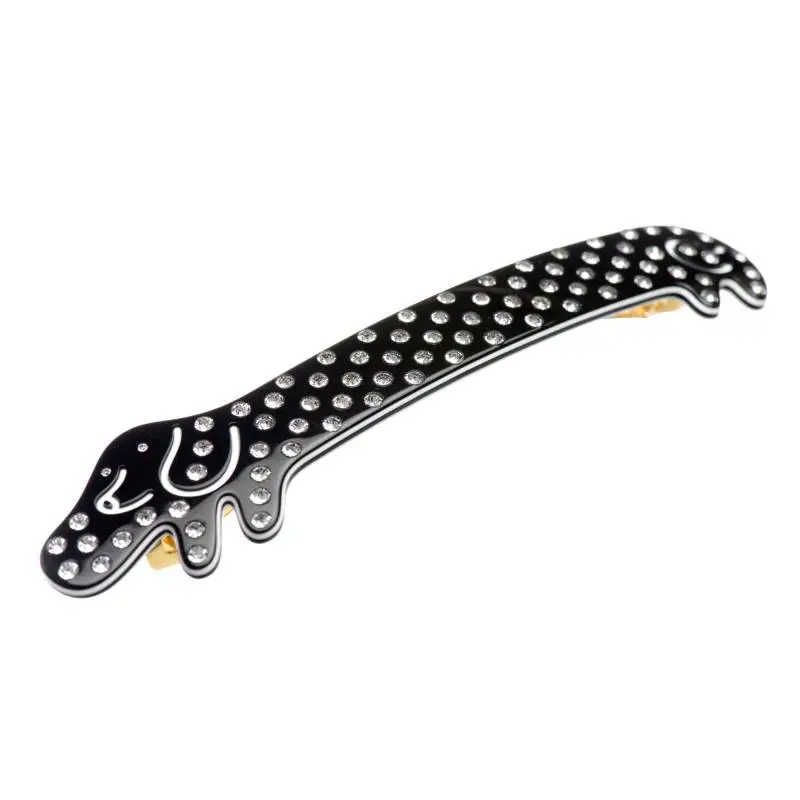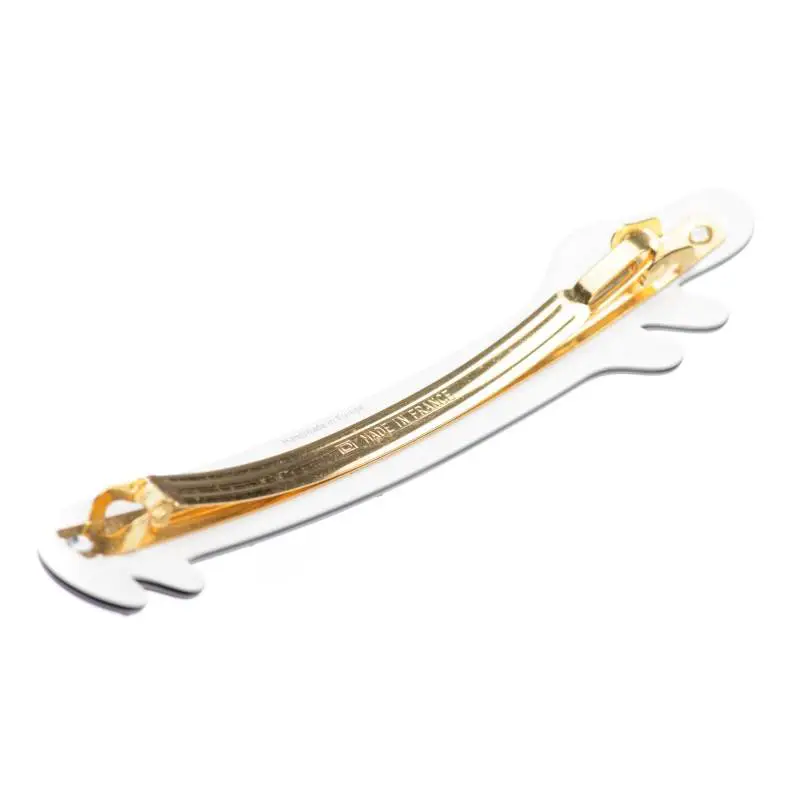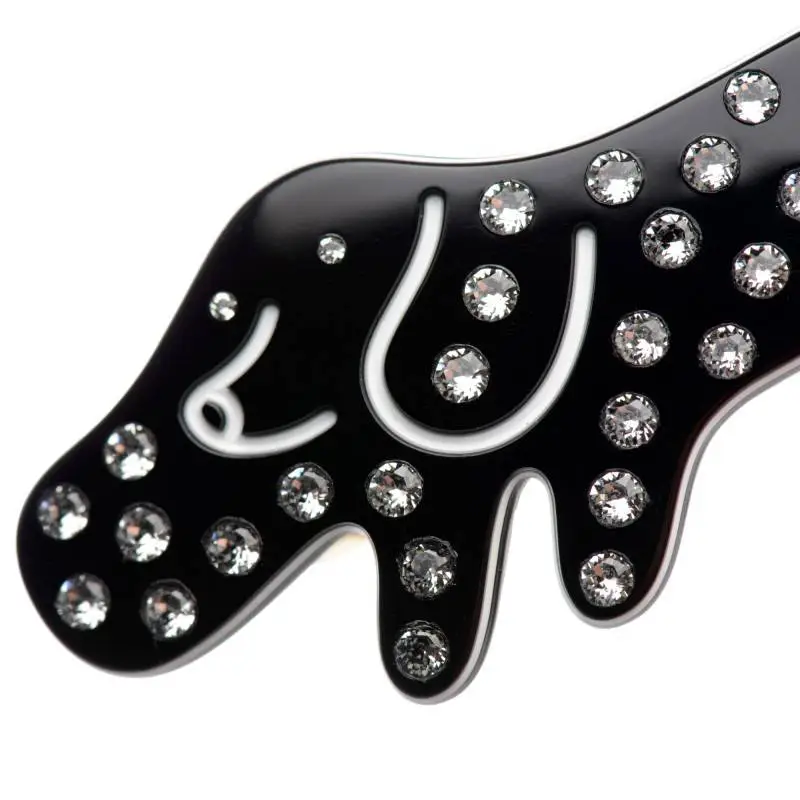 This hair barrette that comes decorated with three massive and attractive Swarovski crystals can give your cocktail party hairdo a new dimension. A must have for women who worry about their hairdo decoration for parties.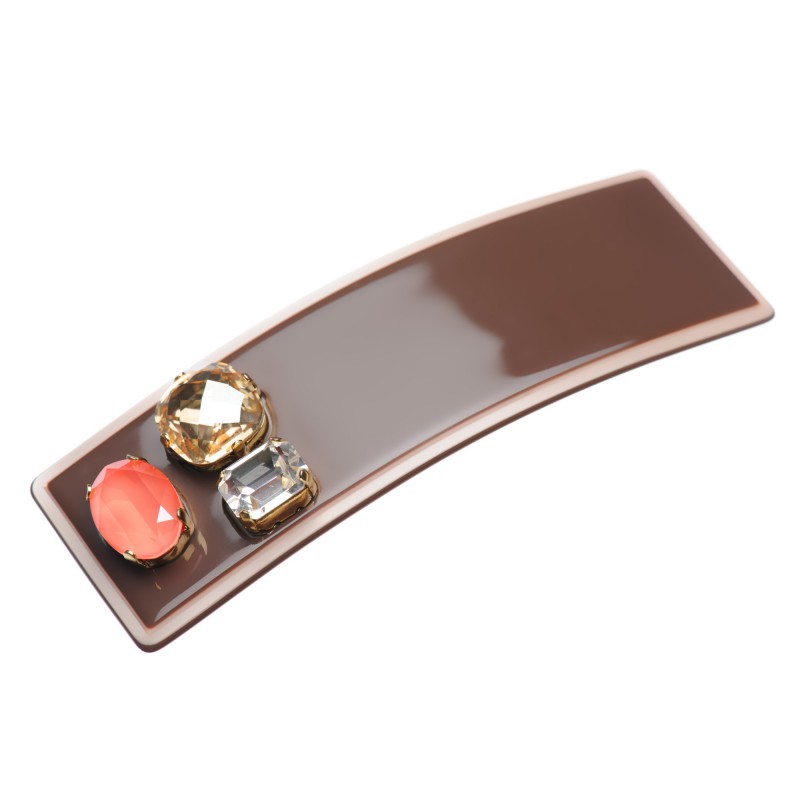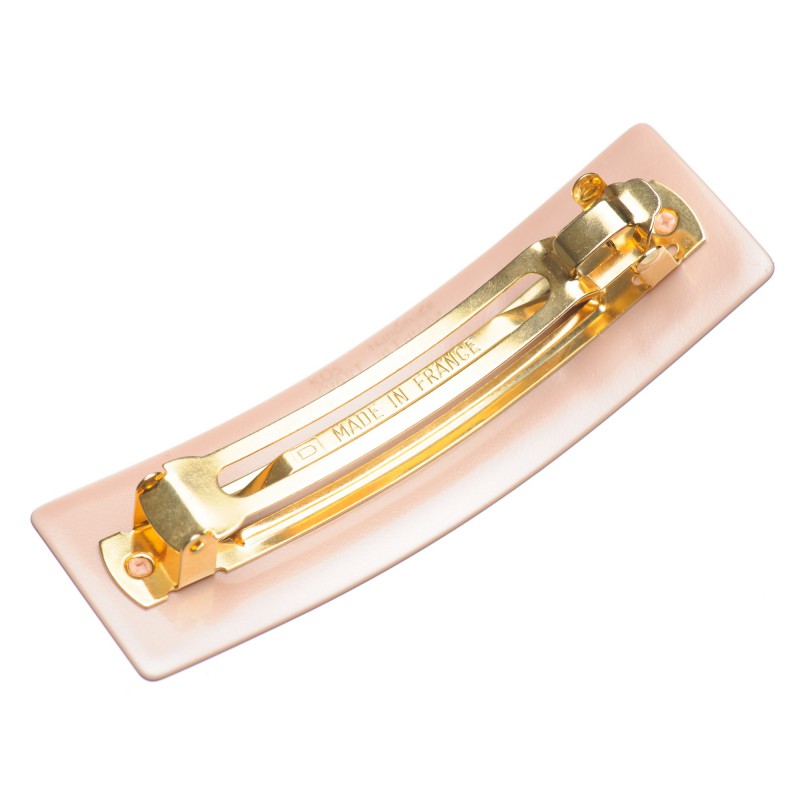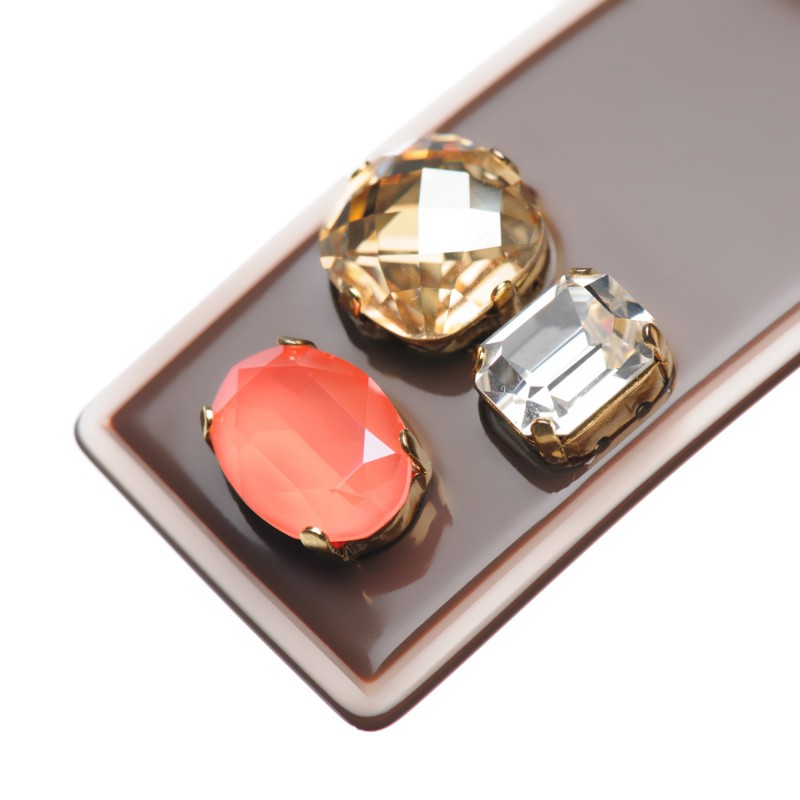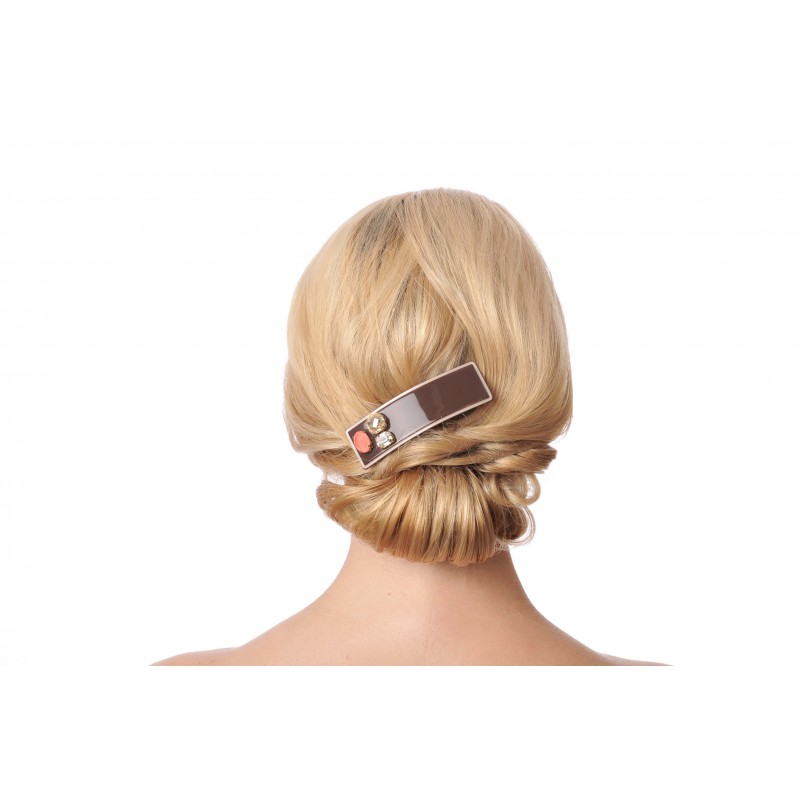 When you get confused about the color of hair barrette for cocktail party, this transparent hair barrette will help you out because transparent color can be worn with any outfit. Add to that the vibrant decoration with Swarovski crystals and you have a dream hair accessory.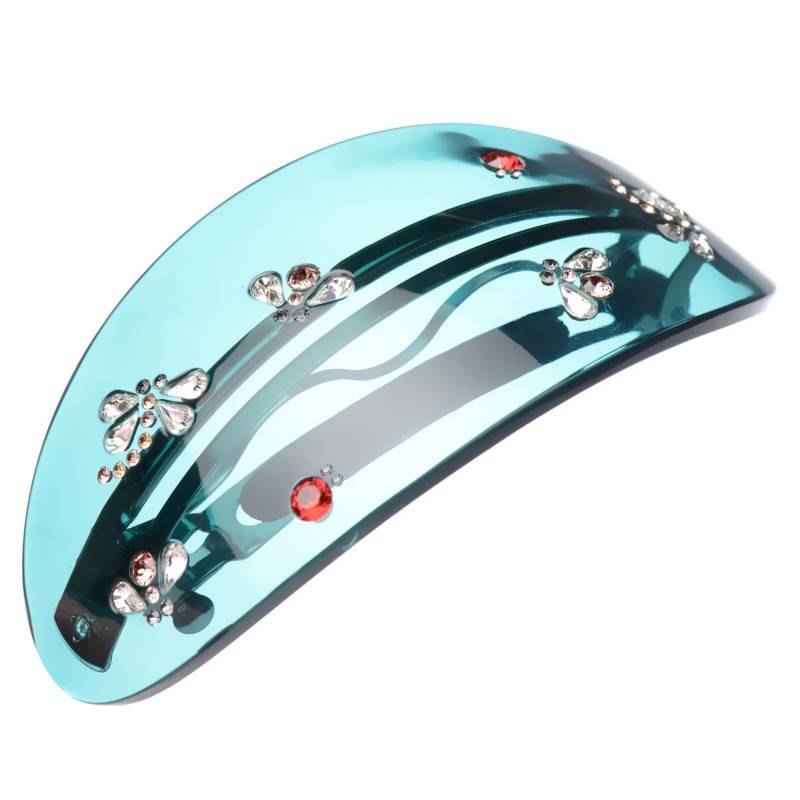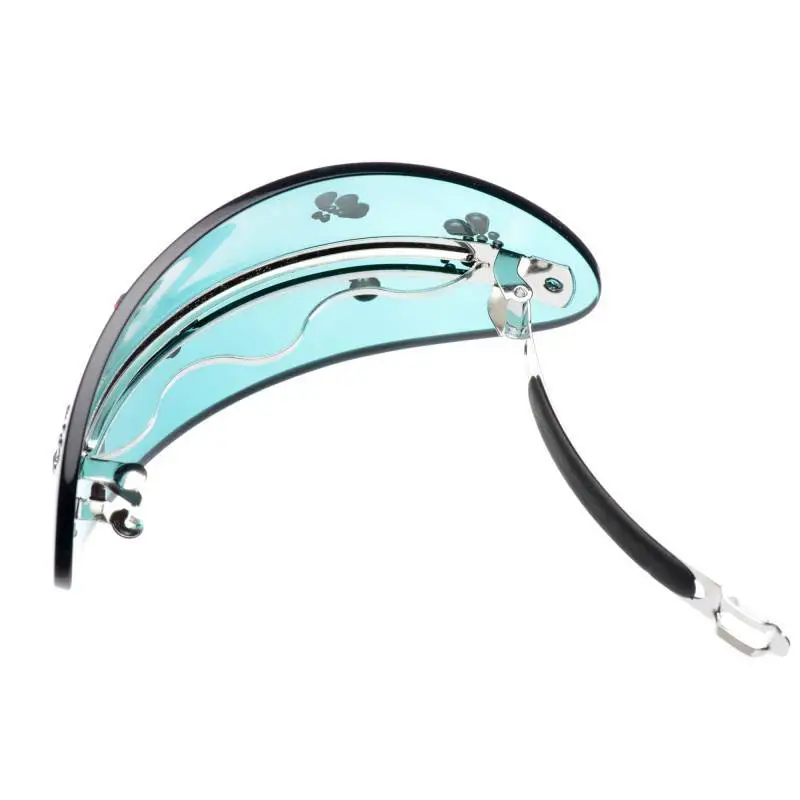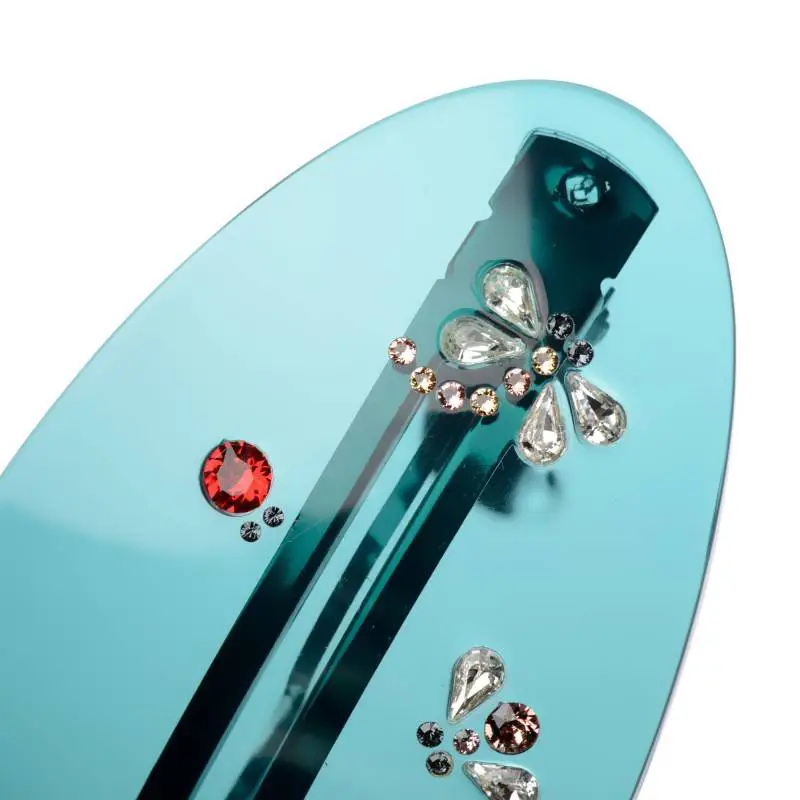 When it comes to hair jaw clips for cocktail parties, not many clips can compete with this one. It comes decorated with colorful Swarovski crystals and the teeth are finely polished to ensure that your hair do not get damaged no matter how long you wear it. That means. It will cater to your hair for the after party as well.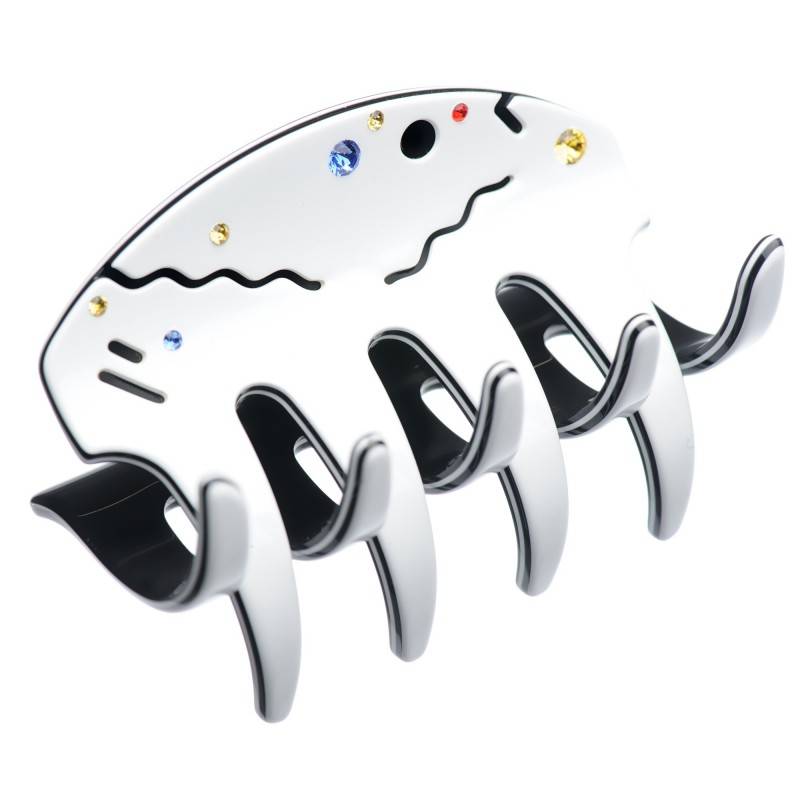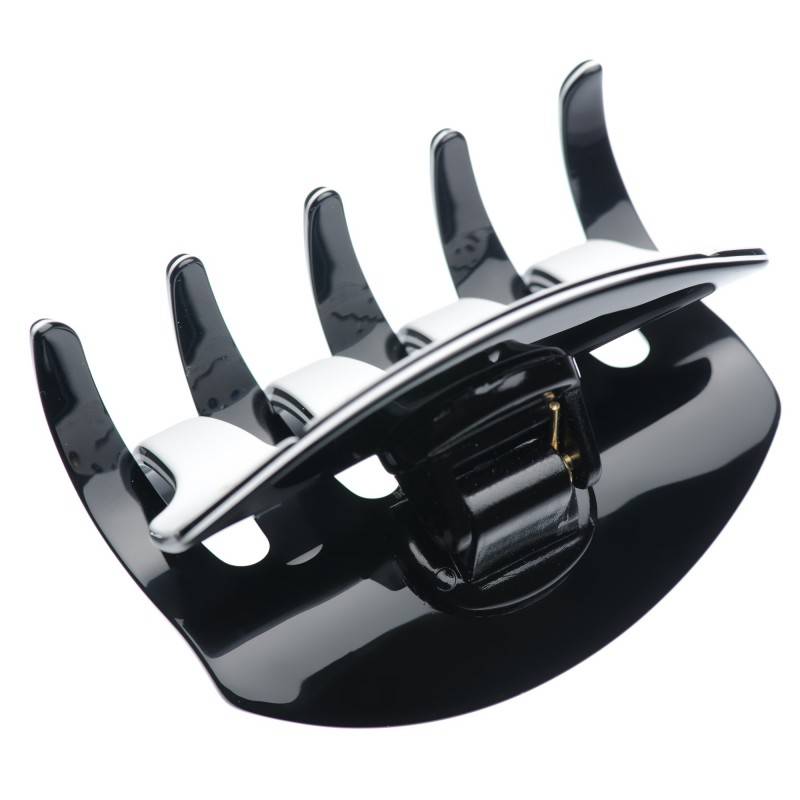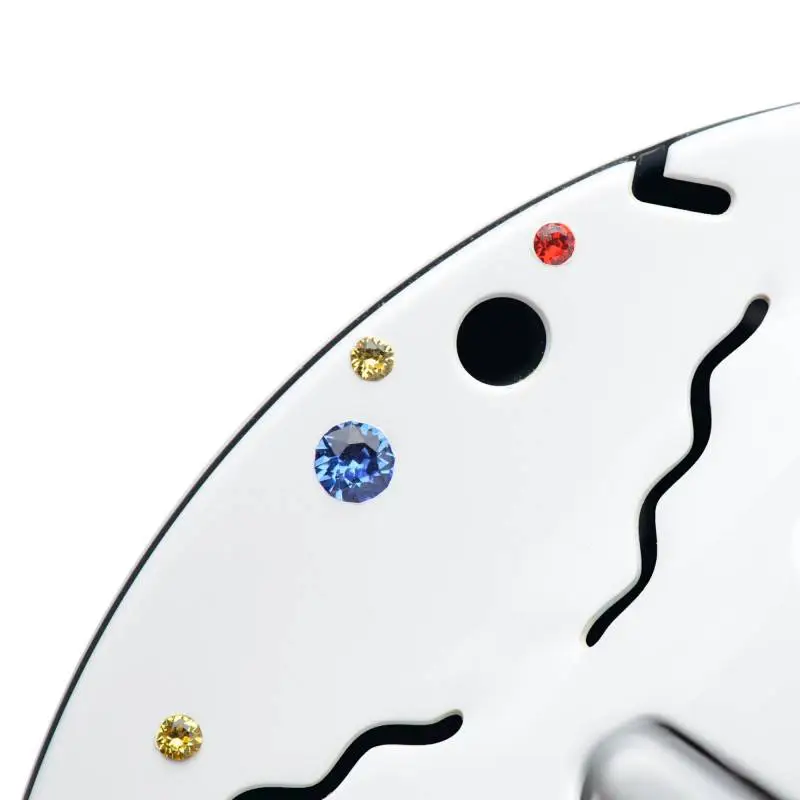 And if you have a knack for a more youthful look then take advantage of this pink hair barrette for cocktail parties. The 3D engravings that decorate this hair barrette and gold-plated clasp will ensure your hairdo stands out as soon as you set foot inside party.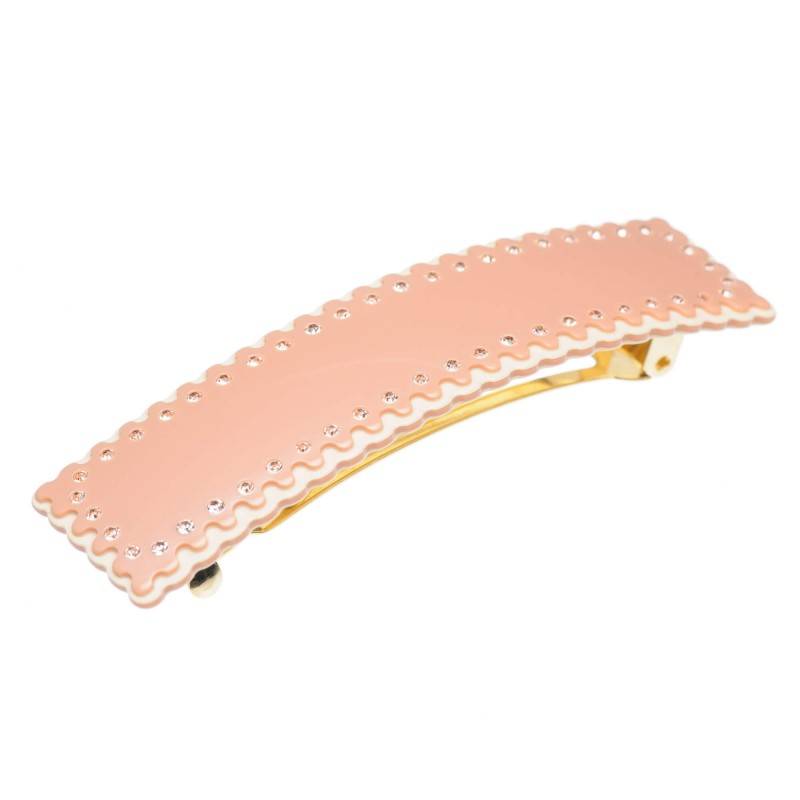 This hair barrette is must-have for you if you have fine hair and fear that spending long time at the cocktail party might make the barrette slip down. It is because this hair barrette comes with the innovative anti-slip clasp. Thus, you will have one less worry and will be able to enjoy the party to the fullest.
Red color and cocktail parties are perfectly in line in terms of taste and theme. And that is why we recommend this sleekly decorated hair barrette to decorate your party hairdo with. It is skin-friendly and lightweight and ensures your hair remain safe.
Headbands for cocktail parties might seem odd to some women but we believe headbands offer an easy but effective way to wear a unique look than others. It is a fancy headband that embellished hairdos in a very elegant manner. It might be a great choice for you if you have a knack for elegance even on parties.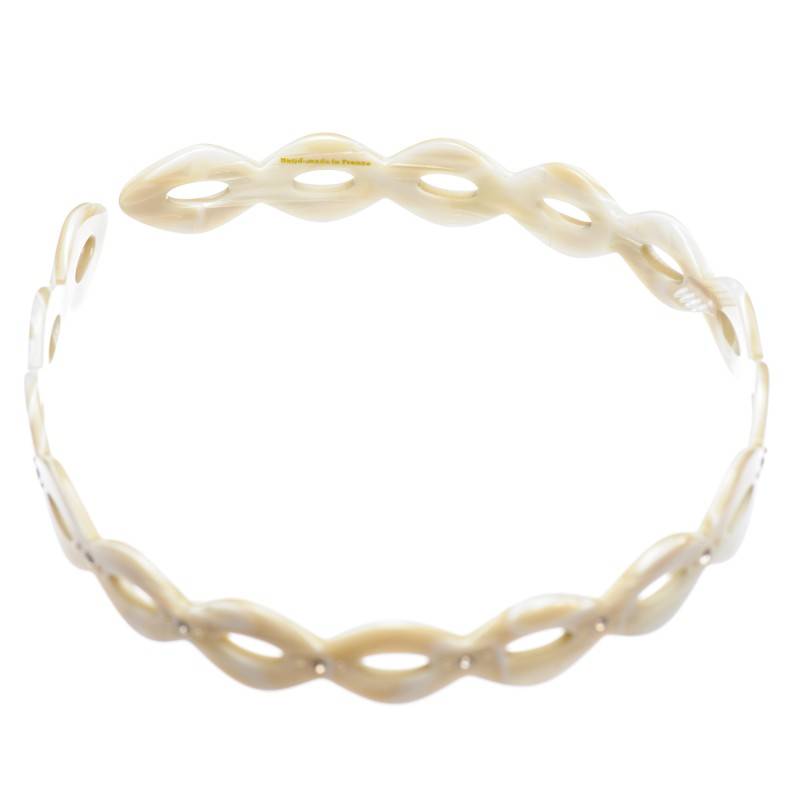 If you want a hair accessory that can come handy for both informal and formal parties without compromising on your statement then you might wanna give this hair jaw clip a chance. The unique pattern and decoration that its glossy finish accentuates makes sure your hairdo is decorated as well as secured in line with your expectations.
Once this headband embellishes your hair once, the chances of this hair accessory becoming your favorite increase manifold. The combination of red and black with embellishment from Swarovski add subtleness to your statement for a cocktail party that other guests would be lacking. Moreover, the headband is purely made of plastic and no metal is used in it. Thus, it is one of the friendliest hair accessories for all air types.
Attending a cocktail party doesn't bound you to wear some particular hair accessories. Especially, when your hair are prone to escaping from large hair accessories. This is one of the best hair snaps that are small in size but great in style, and is ideal to complement your primary hair accessory. Thus, those squandering hair that keep coming in front of hair can be harnessed, and that too in style. It is also a skin friendly hair accessory and you will thoroughly enjoy your experience with this, and your hair too.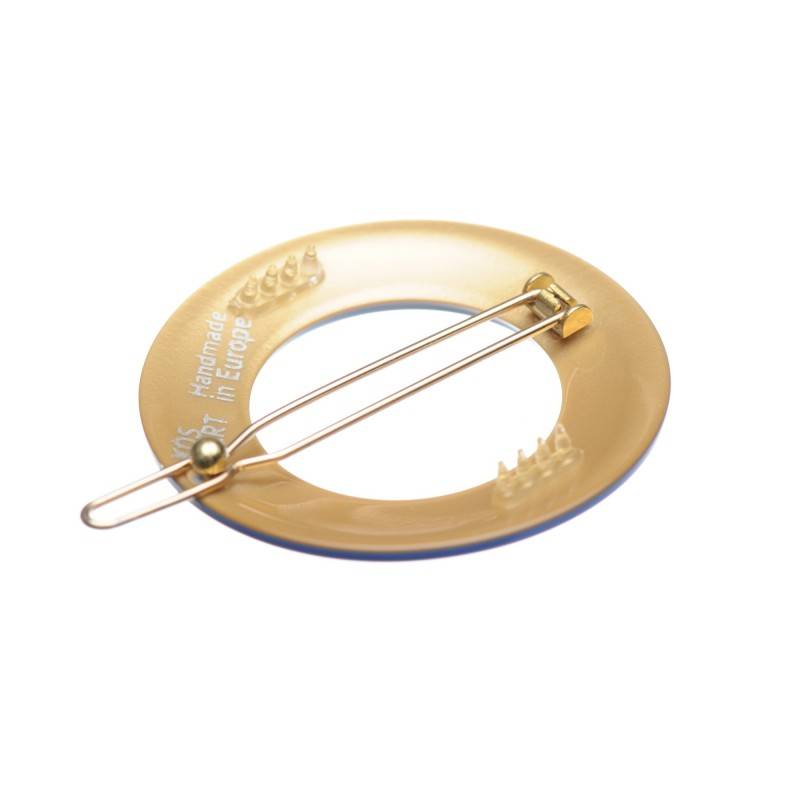 Turquoise color and cocktail parties love each other. It is because this is one of the very few colors that can bring luxurious look without having to do anything. And when it comes with a high quality, skin friendly, light weight hair clip underneath and hand encrusted Swarovski crystals over it, things are bound to get a lot more interesting. That's why, it is our favorite hair accessory for cocktail parties to create a charming look without putting in a lot of effort.
Another one of the best small hair accessories to make a big difference is this hair clip. It is from the latest collection if hair accessories in 2020 and is already making its presence noticed., it is particularly ideal for cocktail parties for women who have short hair. Along with embellishing hair in an amazing manner, this hair clip also ensures hair safety and security with its unique hair clasp. Easy to attach anyone in the hair and even easier to carry.
This one is exclusively for slim party loving girls who want to boast their smartness through their hair accessories. The skinny and long hair barrette that comes in a royal color and even decorated with original Swarovski crystals makes sure that your hairdo and over all looks for the cocktail party unprecedentedly.
If you have Afro hair then you need to have this hair barrette in your beauty box because it is one of the best hair accessories for Afro hair. The onyx texture goes really well with curly or Afro hair as it represents their taste. Thus, if having Afro hair intimidate your before going to a cocktail party, this hair barrette might restore your confidence in your awesome hair. The only condition is a trial.
Conclusion
Cocktail parties are refreshing and missing out on them just because you couldn't find a suitable hair accessory for cocktail parties would be a shame. You can protect yourself from such unfortunate fate by making use of the hair accessories for cocktail parties listed above. All the features these hair accessories come with will make you fall in love with them. That's a given!