20 Wedding Hair Clips for Fashion-Conscious Females
Weddings are fun, provided that you are well prepared and all dressed up. And any wedding dressing is incomplete without relevant wedding hair clips. At weddings, every female is so well dressed that you cannot risk even a small detail in your looks and hair clips are no exception.
Therefore, having some high-quality wedding hair clips in your closet is a must. Because neither the weddings are going to stop and neither are you going to miss out on them, right? Hence, make sure that you have ample amount of wedding hair clips in your beauty box sop that you never run out of them.
To help you out in this endeavor, we have handpicked some high-quality wedding hair clips for you. But before that, let's answer a question that many women face before giving a wedding hair accessory the green signal.
How to Choose a Wedding Hair Accessory?
Choosing a wedding hair accessory shouldn't be big problem if you keep in view the following tips.
1.

     
Decide the hairstyle in advance
Deciding your hair style for the wedding is the first important step you need to take. You can be envisioning having a bun, or a high ballerina style or French braids or a low style swept to the side, anything. Under any circumstance, deciding your hairstyle beforehand will make it clear to you which hair clip you need to get your hand on.  
2.

     
View your desired hair accessory from different angles
When you are out and about shopping for a dress, you check out the dress from the front, back, sides, and up-close before giving it a green signal. Same is the case with hair clips for wedding. You want to get a 360-degree view of each hair clip. You can also ask the sales person if you can take an image of the hair accessory. Such a thorough inspection will ensure that your looks from close and distance are the way you wish them to be.
3.

     
Keep in view the metal color
As a general rule, the color of the hair clips metallic part should complement the color of your shirt. For instance, if your dress is embroidery with off-white or silver beads, a pure white headband might be a misfit being too bright. For a vintage-inspired look, like that from the 80s fashion, you would consider a hair clips that has an exposed metallic part instead of hidden with beads and decoration.
4.

     
Adjustment is the
first

priority
The position you place your hair accessory on the head matters a lot. For example, the higher you place the hair clip, the dramatic the look will be and vice versa. This doesn't only apply to hair clips but also apply to headbands and hair pins as well.
Pro tip: to instantly stand out, put your hair accessory closer to your face.  
5.

     
Primary and secondary hair accessories must work in harmony
The more there is harmony in your looks, the more you are going to look great. That means your jewelry, hair clip, headpiece, and dress all should be in agreement with each other so that they enhance your look instead of distracting from it. Thus, chose your primary and secondary hair accessories after thorough considerations.
20 Wedding Hair Clips for Fashion-Conscious Females
It is evident by now that wedding hair clips deserve a lot of attention unless you are not serious about the wedding looks. To help you further, we have enlisted some handpicked high-quality hair clips for wedding so that your wedding hairdo remains as perfect as you imagine.
Let's have a look.
This wedding hair clip is the jack of all trades. It comes decorated with sparkly Swarovski crystal that enhance its already polished surface. Not only this but it is also hypoallergenic and its metallic part is gold plated. You can decorate you wedding hairdo using this hair clip without giving a second thought.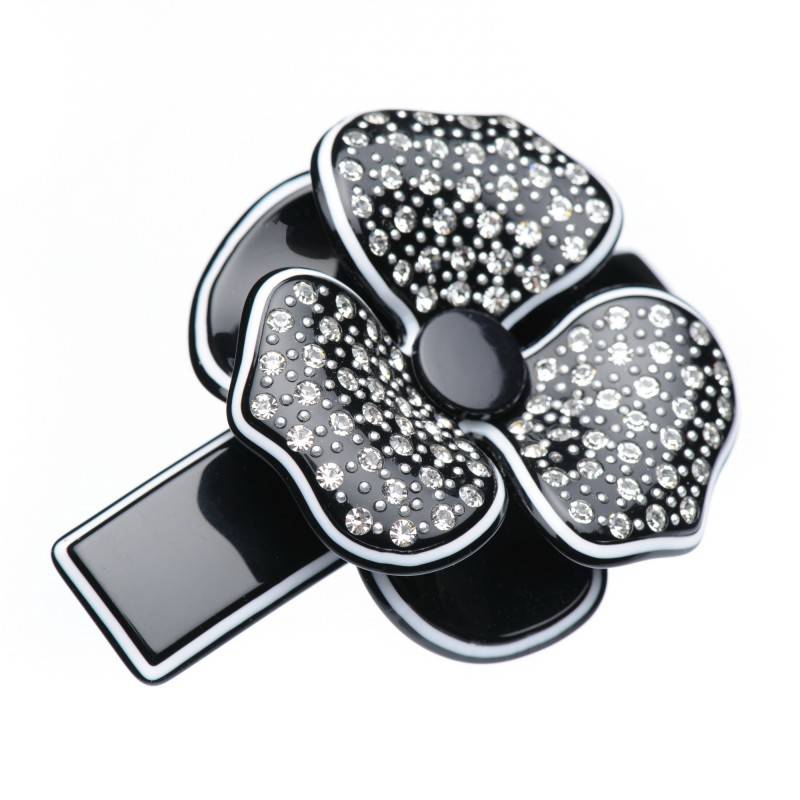 No wedding hair clip is better than this one if you crave for a luxurious look. it is all about golden that included the clasp, the original Swarovski crystals as well as the overall color. Thus, you can complement your off-white to golden dress with this hair clip to wear your dream look. and that's not it, it is also a guarantee that you won't catch a nickel allergy.  
This wedding hair clip is one of the best hair accessories that are made in France. it is an elegantly shaped hair clip whose color and decoration is perfectly in line with the themes and taste of weddings. Moreover, its decoration with Swarovski crystals take things to the next level. If you have a zero-compromise policy for your wedding hairdo, make sure you have this wedding hair clip in your closet. Simple as that.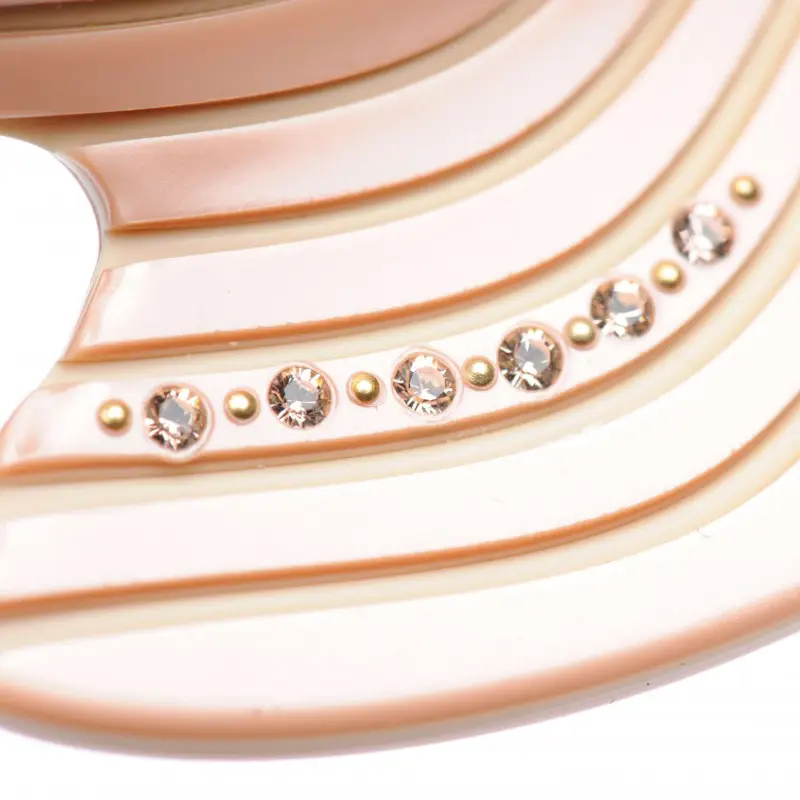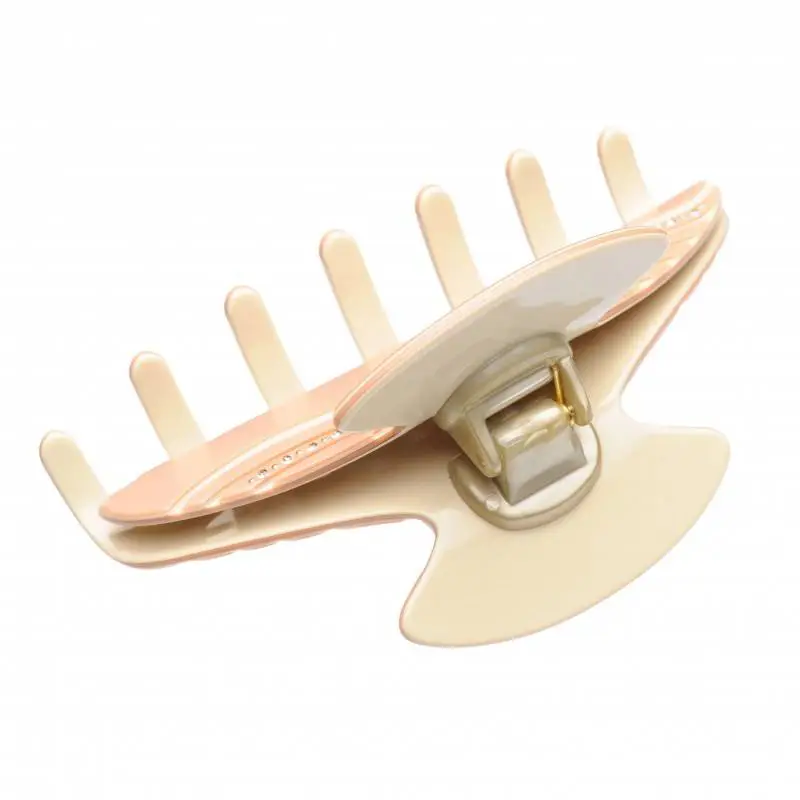 Here is the good news for women with Afro hair because this is one of the ideal hair accessories for Afro hair. That necessarily means that Afro women do not have to suffer from the dearth of wedding hair clips for Afro hair. It is very high-quality hair barrette that comes with the unique anti-slip innovation so that the hair clip doesn't slip or damage hair under any circumstances.
this hair clip tells you about it itself once you cast a glance on it. Such is the design, color and elegance of this wedding hair clip. Moreover, it is one of the best hair accessories for thin hair. You can decorate and secure your wedding hairdo using this hair clip for long without having to worry about hair damage or skin allergy. Make sure the next wedding you attend, your hair are proud of your hair clip selection. No kidding.
If you want to keep your wedding hairstyle light yet attractive, this wedding hair clip says hi. The graceful 3D decoration topped with the original Swarovski crystals make this hair clip very pleasing to the eye. You can also employ it as a secondary hair accessory to complement your primary hair accessory without compromising on your style. Isn't that exciting?
If you are a business women the here is a two-in-one hair clip for you. It is because is one of the ideal hair accessories for business meetings as well as wedding at the same time. That means you can be the most gorgeous woman on a business meeting as well as a wedding with the same wedding hair clip. Now that is what we call interesting. And the best part is it is totally safe for your skin.
Here is one of the ideal hair accessories for thick haired women who wish to enjoy weddings while being fully dressed up. Hence, if you have thick hair then this hair clip can help you wear a dream look on weddings. its large surface and clasp area can cater to all your hair so that you do not have to use two hair accessories at the same time. It is also equipped with the phenomenal anti-slip innovation.
If you have a wedding coming up to attend but you are on a budget and want to get a hair clip that you can wear on other occasions as well then here is the solution. This wedding hair clip is formal enough to be worn a wide range of events including wedding, theatre and opera etc. it is also one of the ideal hair accessories for to wear at work. Thus, this hair clip adds many new options to your beauty goals.
If you have a knack for smaller hair clips instead of large hair clips then this wedding hair clip is all you need. Despite its small size, it comes with all the features that high quality hair clips come with. For example, it is hypoallergenic, hair friendly, hand encrusted with Swarovski crystals. Therefore, having this hair clip in your hair on wedding will be a big plus for you.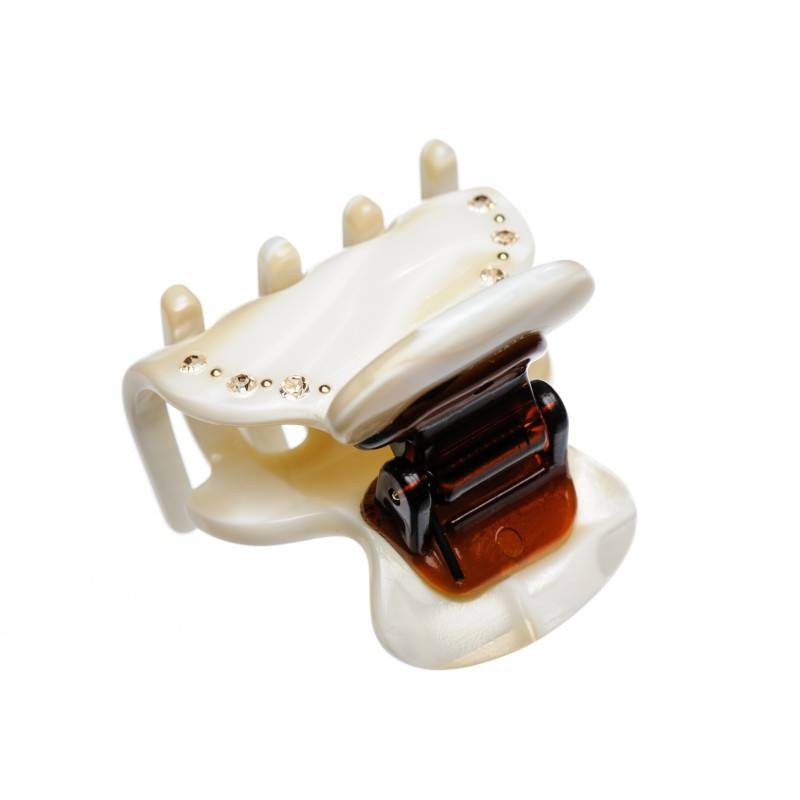 In order to make up your mind into buying this hair clip, you only need to take a look of this hair clip. This wedding hair clip is ideal for women who love colors and vibrancy. Its colorful decoration in the backdrop of 3 dimensional engravings is a sure shot to embellish your hair like never before. Add to that its hair securing capability and you have an ideal wedding hair clip on your disposal.
This one is such a cute wedding hair clip that it can be categorized as one of the best bridal hair accessories. Its adorable look is backed with very formal beige texture and the tiny Swarovski crystals that are encrusted right in the middle of this wedding hair clip. But beware, wearing this hair clip on wedding would mean you are competing with the bride in terms of beauty. Well, that's going to be interesting.
For women who love having unique hair accessories to create unique hairstyles, this hair clip is no less than a blessing. Its unique design means it can hold maximum hair without damaging them. It is further decorated with original Swarovski crystals to make sure your wedding look doesn't remain behind in the race of beauty.
If the wedding you are planning to attend is a night event then you might want to consider this wedding hair clip. The special ornament decoration that this hair clip comes with is very unique and you are very less likely to find such a catchy hair clip. It is also skin friendly and the metal part is made with nickel free material to keep nickel allergy at bay.  
Finally, here is one of the best mid-priced hair accessories for middle class women. This gold hair clip symbolizes luxury and sophistication. Its design is in such a way that it can caters to a big chunk of hair easily. You can use this wedding hair clip not only as a clip but also as a ponytail holder. Just make sure that you make a nice combination with your dress and you are all set to rock.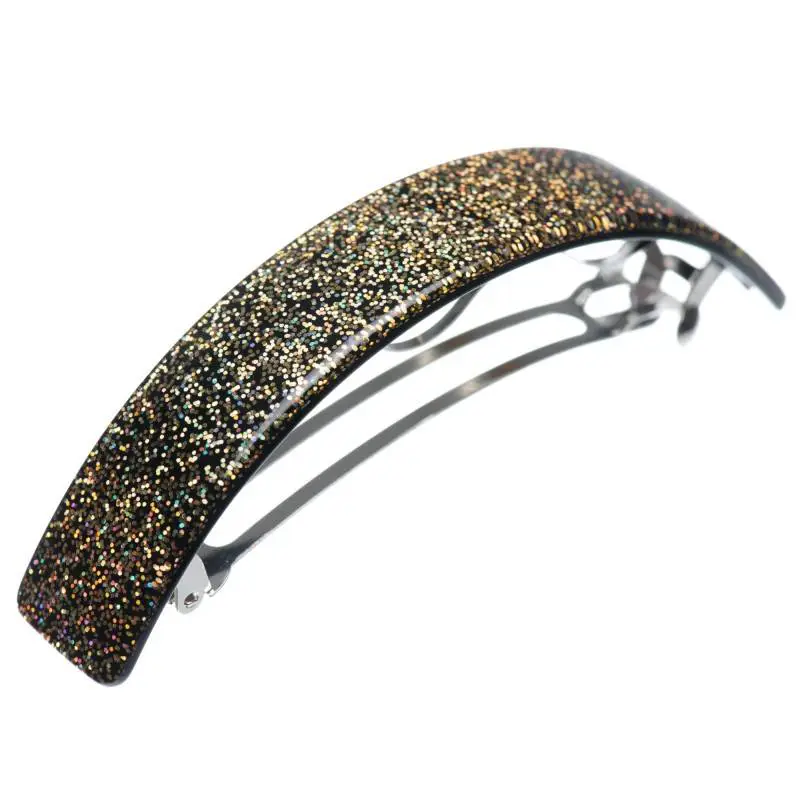 Conclusion
Wedding hair clips are talk of the town for consecutively many years now. Since marriages aren't going to stop, the demand for wedding hair clips is also increasing. Thus, to make sure your fashion statement stays relevant in this age of completion, use the wedding hair clips listed above to be one step ahead of your friends and colleagues. And that too without breaking your bank.